In this day and age, having a robust SEO strategy put in place is of utmost importance for any business looking to improve its rankings and boost its online visibility. And, as you probably already know, link building is a fundamental pillar of that strategy. But how can you find a reputable link building agency that adapts to both your needs and your budget, when there are hundreds of them out there?
Worry not, because I'm here to help! In this piece, you'll find the 7 best link building agencies you can partner with to get some high-quality backlinks for your site. And if that wasn't enough, I'll also go over what to avoid when looking for an agency, in addition to some frequently asked questions about link building.
Without further ado, let's get started!
Benefits of Partnering with a Link Building Agency
Hiring an agency to do the hard work for you saves a lot of time and headaches in the long run.
Yes, you can always go for a DIY approach. But with the amount of research needed, both before and after you implement a linking strategy, outsourcing ends up being the wisest choice, so you can use your time and resources on something else.
Besides, any reputable agency will know how to get you high-quality backlinks that adapt to your niche and get you to page one on Google. Let me tell you, it's not an easy feat! So, in my opinion, it's better to leave it to the pros.
Lastly, partnering with a agency can help you grow as an authoritative voice in your industry. In addition to getting those precious backlinks, they also ensure you deliver good content on a regular basis, which is key if you want to get recognized as an expert.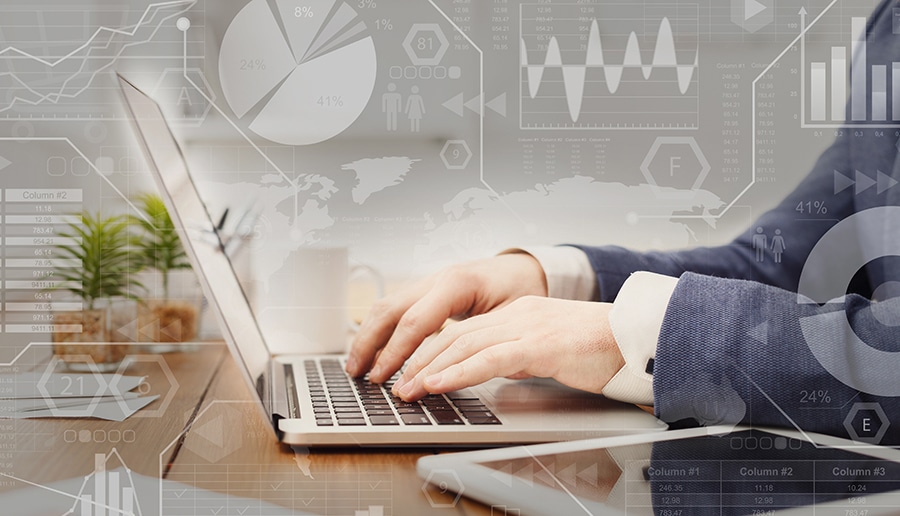 The Best Link Building Agencies You Can Partner With
I don't want to keep you waiting any longer, so let's jump right in! Here are the 7 best agencies out there.
1. North Star Inbound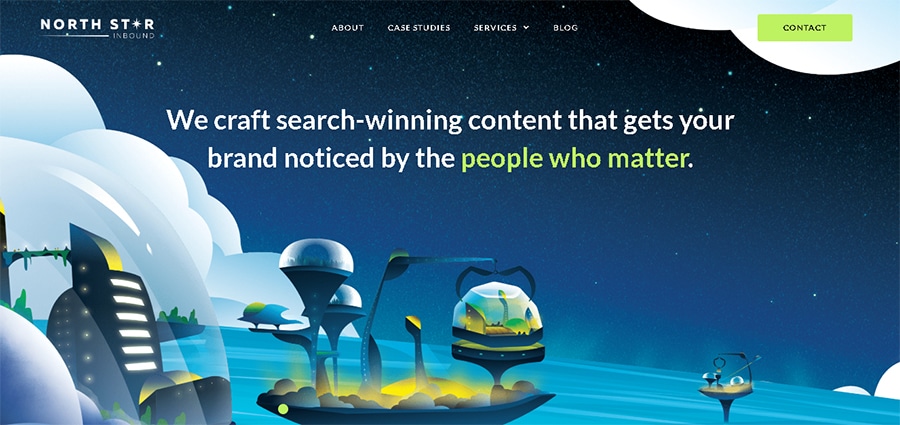 This award-winning company defines itself as a group of rebellious and innovative thinkers, who base their work on the pillars of integrity, transparency, and inclusion.
Pros: This agency creates sustainable and scalable link building solutions. They're not bound to a single method, as their tactics range from data-driven studies and long-form guides to interactive maps. They base their approach on what will work best for the client's industry, instead of relying on just one formula.
Cons: Past clients have mentioned North Star sometimes lacks a cohesive and easy way to present the additional services they offer.
Pricing: The minimum project size has a price tag of $10,000.
2. Yum Yum Digital – Link Building Agency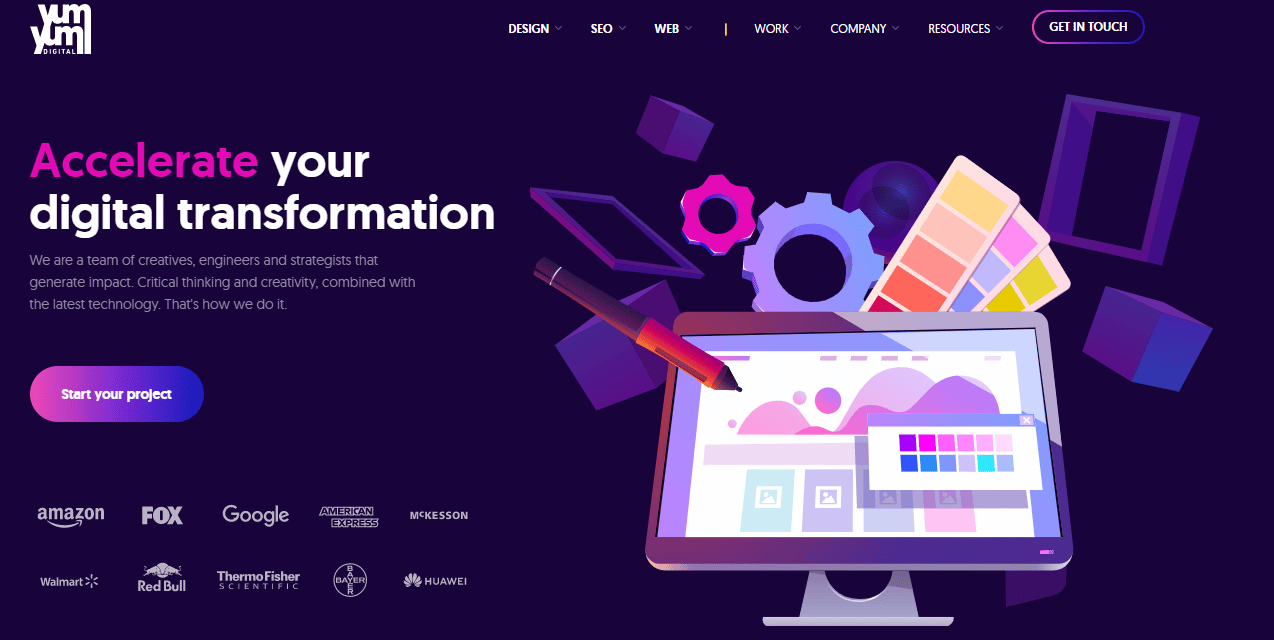 With a mindset focused on looking for partners, not clients, Yum Yum Digital delivers SEO strategies of the highest quality to businesses of all industries and sizes.
Pros: Since they're a small company, a totally customized experience is guaranteed from beginning to end. They can reach sites of DA 80+ thanks to their pre-approved and professionally written content, in addition to exclusively using 100% whitehat strategies.
In their own words, they combine critical thinking and creativity with technology to unlock their partners' full potential. 
Cons: Every rose has its thorn —and every agency has its con. Their small team size means that you won't get 40 backlinks in a month, as some bigger names may offer. But you will get 10 backlinks of the highest quality, which, in my books, is even better 😉.
Pricing: Their prices start at $5,000 and go up all the way to $15,000 for a package of 10 links, depending on the DA required.
3. Neil Patel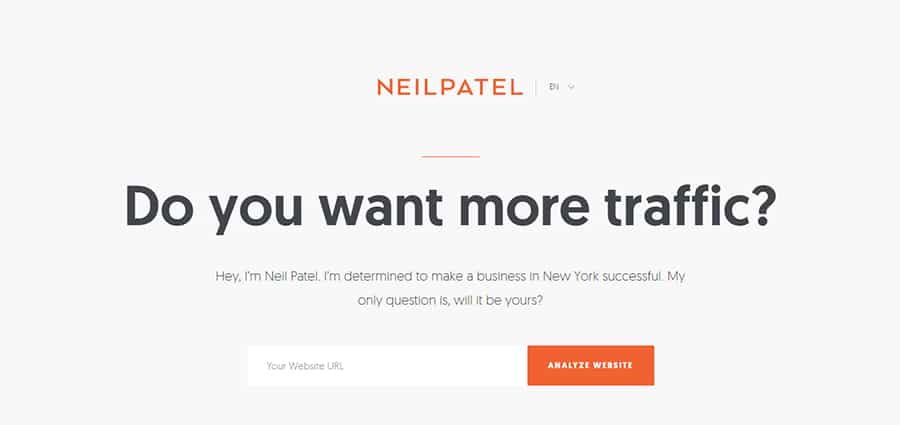 Neil Patel is one of the biggest link building agency names in the SEO world, and with good reason! He has amassed thousands of backlinks to his own website thanks to his years of experience in the industry, and he wants to do the same for his clients.
Pros: His team's approach starts with auditing and optimizing existing content, along with creating new high-quality pieces, so other sites will want to link to them. In addition, their website is full of free resources about SEO and good marketing practices.
Cons: Their website states they have over 12 million users worldwide. So, getting a personalized treatment might be kind of difficult.
Pricing: There are three monthly packages, ranging from $29 to $99, or a lifetime subscription starting at $290 and going up to $990.
4. Logic Inbound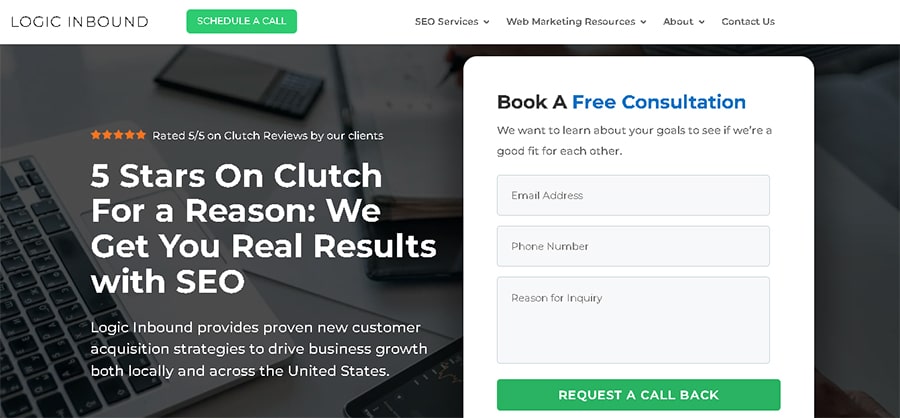 This link building agency is built on five core values: honesty, vulnerability, tenacity, ingenuity, and, most importantly, caring about their team, clients, and community.
Pros: Instead of working with pre-built "one-size-fits-all" packages, they work directly with their clients to tailor a service package that best adapts to their needs and goals. In addition to link building, their SEO strategy includes keyword research and content optimization.
Cons: Over 70% of their client base is composed of small businesses, so if you don't fit that criterion, you might want to look for a company with a different portfolio.
Pricing: SEO short-term projects start at $1000, while monthly services range from $3000 up to $11,200.
5. Funnel Boost Media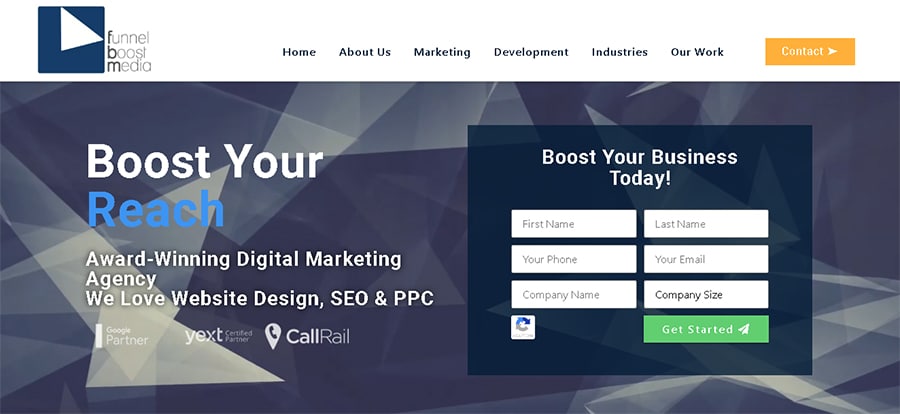 Funnel Boost Media focuses specifically on helping businesses improve their SEO efforts. This link building agency has one ultimate goal: to make their clients' company websites reach an outstanding local web presence.
Pros: They're specialists at doing local SEO. Their services include link building, more than 70 local citations, hand-picked local keywords, monitoring of reviews and ratings, content optimization, and mobile-friendly design.
Cons: Past clients have expressed they would've liked a bit more proactivity regarding updates, and for someone to proofread their copy before delivering it.
Pricing: According to their website, businesses investing in local SEO spend between $1,500-$3,000 a month.
6. Reporter Outreach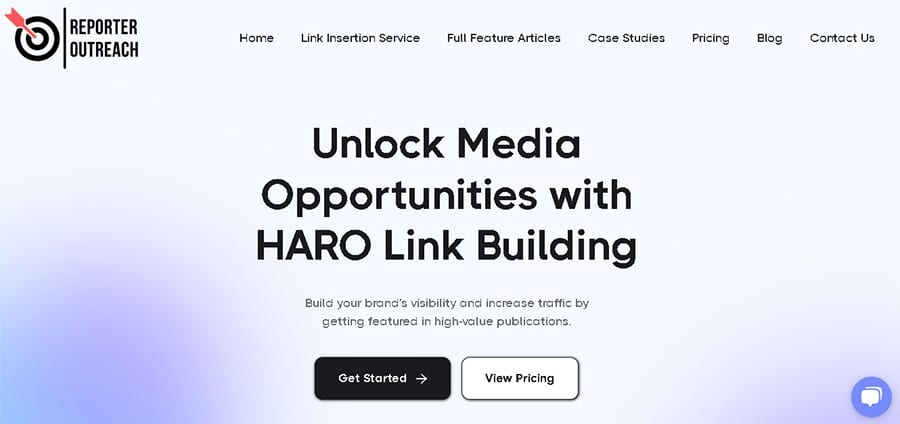 This agency has over a decade of experience helping brands get featured in major publications. They build visibility through a targeted link building strategy, which combines PR and SEO.
Pros: Their backlinks are strategically and naturally placed within relevant blog posts. Additionally, they only work with sites with over 1K of monthly traffic, and all link placements are guaranteed to be permanent.
Cons: They work with SaaS, Technology, and eCommerce businesses, so this might not be the best link building agency for you if you're outside those niches.
Pricing: They offer a variety of different packages. Backlinks in sites of DR 40+ cost around $350 per link, while those in sites of DR 60+ and 80+ go for $400 and $500 per link, respectively.
7. Dialed Labs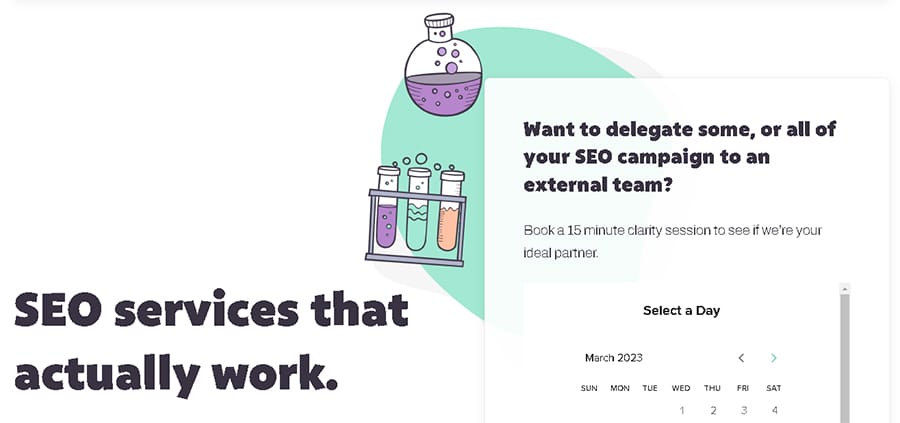 Last but not least for the best agencies, we have Dialed Labs. In their own words, they acquire links that "supercharge brands, rankings, and revenue", and they have over a decade of experience to back up that claim.
Pros: Their strategies are renovated any time the team finds a method that yields better results or when Google drops an algorithm update. All their services are whitehat, and include manual link building and internal link optimization.
Cons: Past clients have mentioned that the team's reports on monthly progress could be more detailed and have more information overall.
Pricing: They offer customized monthly SEO packages, or one-time fixed-price packages starting at $999 and going up to $4999.
FAQs about Link Building
Before we say goodbye, let me answer some frequently asked questions about partnering with a link building agency.
What services should I look for?
Ideally, the agency you partner with should offer a complete SEO strategy, like keyword research and monitoring and content optimization, and not just link building. A holistic and cohesive approach works best to achieve higher rankings in the SERPs.
Are white hat strategies a must?
Let me be completely clear with this answer: absolutely, yes. If you find an agency that doesn't emphasize its white hat approach, run! Using black hat strategies, such as keyword stuffing (filling your content with irrelevant keywords to try and trick the web crawlers) or using paid links, can result in your website getting penalized by Google.
How long does a link building campaign take?
On average, it takes about three months to complete a campaign. But you should bear in mind that link building is an ongoing process, so monthly updates and monitoring are always a must for effective, long-term results.
How many backlinks do I need?
Unfortunately, there's no definite answer to this question, as it depends on a number of factors such as your content's length, for example. In general, you should prioritize quality over quantity —a few backlinks from high DA sites are much more valuable than several backlinks from pages with low authority.
Is partnering with an agency absolutely necessary?
You can always opt for a DIY approach to link building, like writing for guest blogs that allow one or two backlinks to your own blog. However, to get an all-encompassing SEO strategy that is guaranteed to get you good results, I recommend that you get in contact with a link building agency. Their specialists have years of experience with link building, optimization, content creation, and everything you may need to rank higher in the SERPs organically.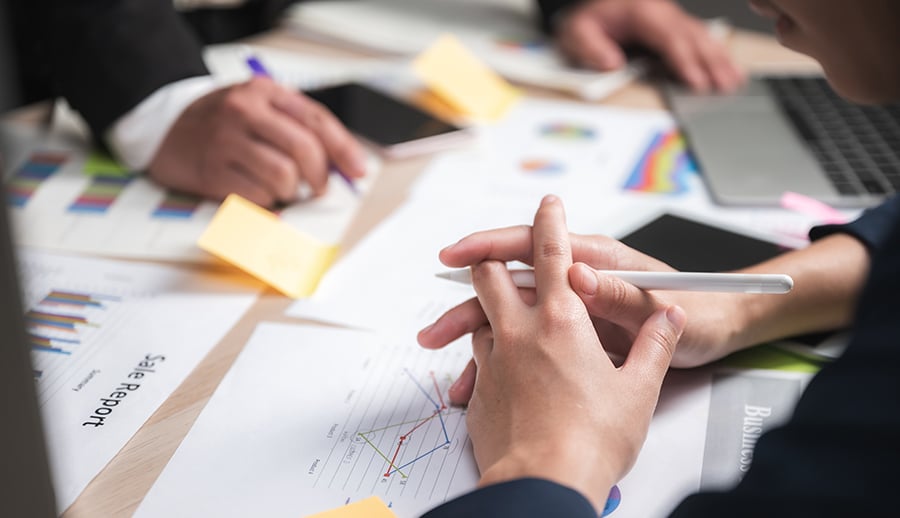 Wrapping Up
If you want to rank high in the SERPs and increase traffic to your site, you need to start getting some high-quality backlinks. Sadly, implementing a link building strategy is a continuous task, and you have to work on it consistently to achieve the results you're looking for.
That's where a link building agency comes in, taking that weight off your shoulders and managing your strategy with care and expertise. I've already researched which agencies are the best to partner with, so you only need to start sending some emails asking for quotes! I'm sure you'll find a match made in heaven in this list 😄.