A major part of the marketing world takes place on the Internet. Because of that, it's imperative, now more than ever, that your small business starts implementing a solid digital marketing strategy.
Since you're growing a business, this might sound a bit overwhelming at first. After all, there's so much to consider and to get done! But there's no need to worry because I've put together a digital marketing guide so you can learn the basics and get some professional insight to guide your efforts.
Now, let's get started because there's a lot to learn!
1. What Is a Digital Marketing Strategy?
A digital marketing strategy is a plan for achieving certain marketing goals using the Internet to reach your target audience. In simpler words, it's anything you do to spread the word about your company online, grab people's attention, and ultimately convince them to do business with you.
This type of strategy considers any tactics that your business is already implementing successfully as well as what else you need to do to get closer to your objectives.
2. Benefits of Implementing a Digital Marketing Strategy
There are many reasons why you should implement a digital marketing strategy, but I think these are the most relevant advantages you should consider:
Global reach:

The online world presents many growth opportunities for small businesses, as it allows them to reach an international market with minimal investment.

Measurable results:

Web and social media analytics, among many other online metric tools, can help you see how your customers are responding to your campaigns and keep track of your strategy's effectiveness.

Cost-effectiveness:

  Compared to traditional marketing methods, a good online marketing strategy that's properly planned and well-targeted will nail your goals and even allow you to compete with larger companies at a much lower cost.

Better conversion rates:

Strategic digital marketing will enable you to obtain data to determine your ideal audiences, optimize your campaigns around them, and present the right offers at the right time. This way, you can shorten the buyer's journey and drive conversions more effectively and efficiently.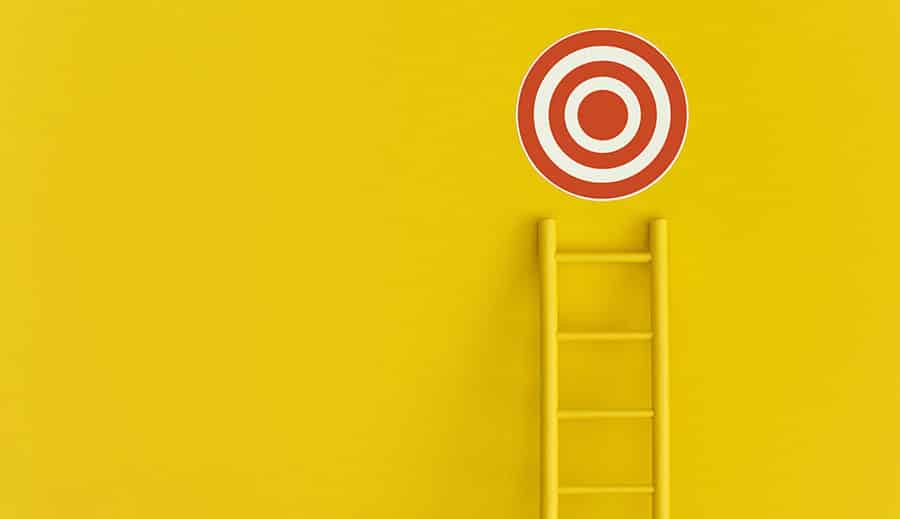 3. Most Popular Types of Digital Marketing Strategies
You've probably come across different forms of strategic digital marketing, but there might be some you're still unfamiliar with. So, to start off this digital marketing guide, here's a quick summary of the most popular types for small businesses:
3.1 Content Marketing
As a small business owner, you've probably heard about leveraging blogging as a content marketing tactic, but that's only the tip of the iceberg. You see, content marketing comprises not only blog posts, but also white papers, case studies, and any other format that can be used to give prospects relevant information about your product or service and your niche. 
With a solid content marketing strategy in place, you can increase brand awareness and trust, and even complement other strategies by developing assets to be promoted.
3.2 Email Marketing
While some people believe email marketing to be outdated, it's actually a crucial online marketing strategy to guide a small business to success. With this long-term strategy, you can promote your products or services online through general messaging, yes, but also through newsletters, updates, and even promotions.
The key to this strategy's effectiveness lies in building a list of names and emails of people who already are or might be interested in your business. Once you have that, you can periodically get in touch with them with targeted and personalized emails.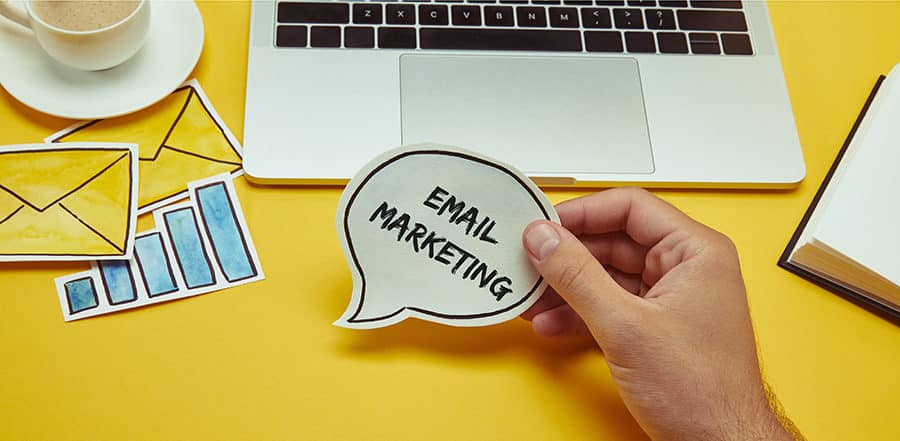 3.3 Video Marketing
As the name suggests, this strategy involves leveraging video content to reach all kinds of audiences. Videos are great tools in any digital marketing strategy to achieve different goals, such as increasing sales, boosting time spent on a site, and even driving website traffic. 
Most importantly, video marketing can help you showcase your product and explain its features, share your brand's values and mission, and connect with the viewer on a deeper emotional level. Basically, you can convey any kind of business message effectively and in an engaging way.
3.4 Social Media Marketing
One of the very first things you've probably done when you started your small business was to open a social media account —and that's great! This form of digital marketing can easily help strengthen your customer base to drive repeat sales.
However, with so many social platforms out there, it can be tricky to figure out where to focus your efforts. So, you need to discover which ones make the most sense for your business and which ones your audience prefers.
3.5 Mobile Marketing
A mobile marketing strategy seeks to reach customers through their smartphones or tablets via text messaging, apps, notifications, and so on. We're all on our phones nowadays, so it should be no surprise that a big part of the consumer's experience is largely driven by these devices. Just think about it —whether it is to search for a product or company, compare prices, or even buy a product, everything can be easily done from a mobile phone.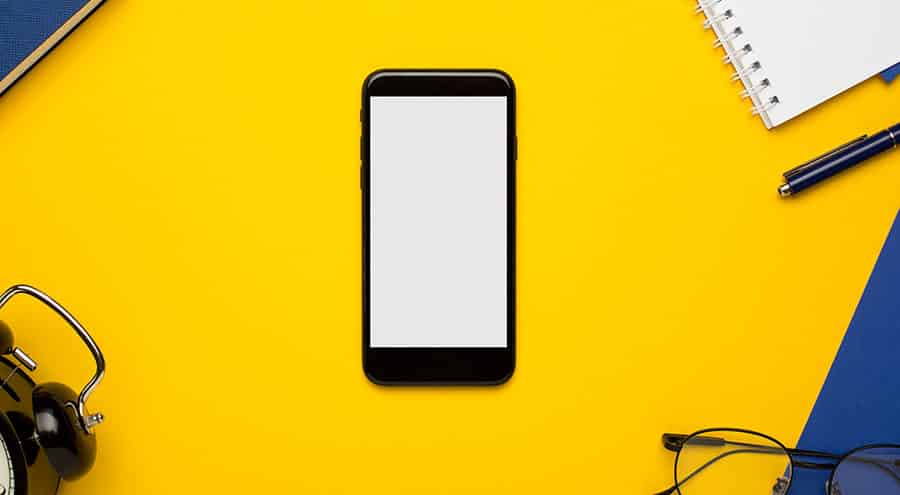 4. Best Digital Marketing Strategies for Small Businesses
Now that you're more familiar with the basics, it's time to take this digital marketing guide to the next level by looking at some concrete online marketing strategies, along with some good tactics to implement and examples to learn from.
4.1 Improve Your Branding
Branding is not something to be taken lightly, as the way your small business is portrayed can have a huge impact on your audience. Having the right elements working together in harmony to convey and express your identity correctly is one of the best strategies for digital marketing to humanize your brand and build a meaningful connection with your prospects.
Brand design is not only related to your product's packaging and flyers but also to your website design. Take a look at our landing page, for example, and notice how our logo is present and prominent, and how every element on the site showcases our company's color palette.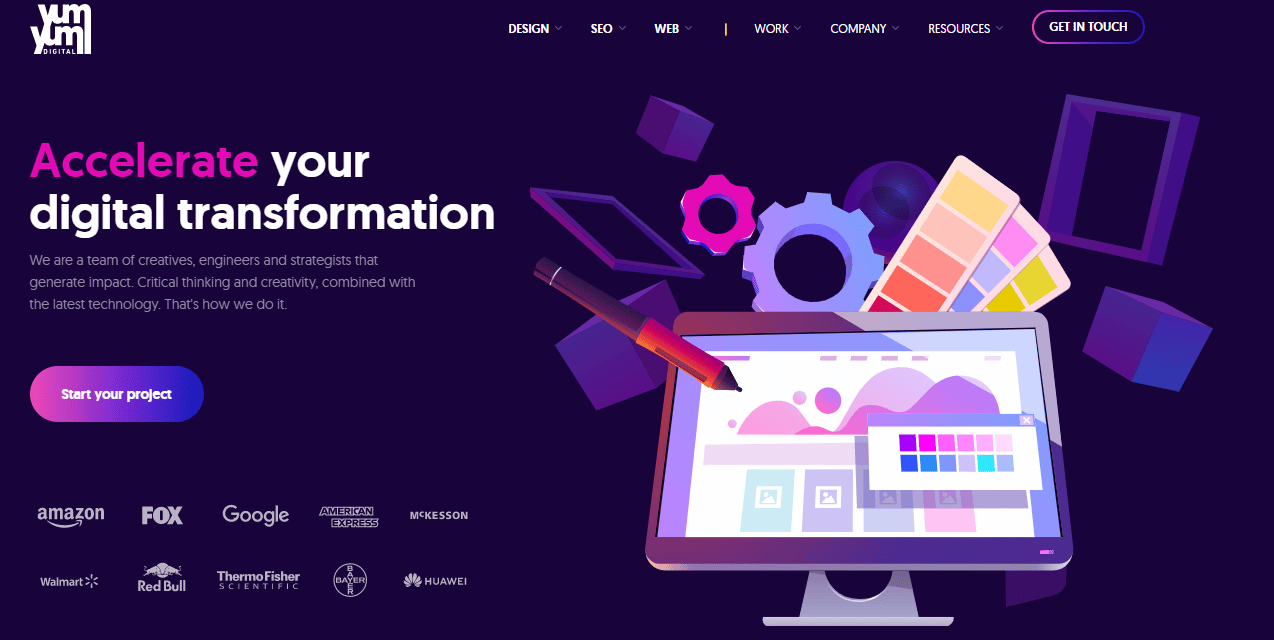 Pro tip: Properly branding and developing your site is a strategic digital marketing idea that will give your small business a more professional and trustworthy look that will encourage visitors to do business with you.
4.2 Optimize Your Website
With users abandoning websites if they are hard to navigate, providing a smooth user experience is a crucial digital marketing strategy now more than ever. So, your site has to be quick to load and pass all of Google's Core Web Vitals if you want it to be shown on the search results page.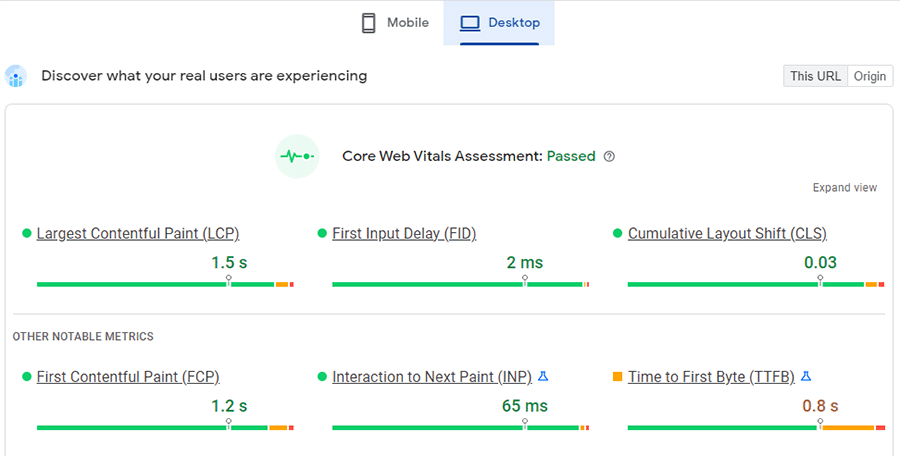 No matter how good your content is, Google penalizes slow-loading websites by not ranking them. So, I suggest you go test your site to see how it's doing and what you can improve.
For example, the test will tell you exactly where the problems lie so you can quickly fix them: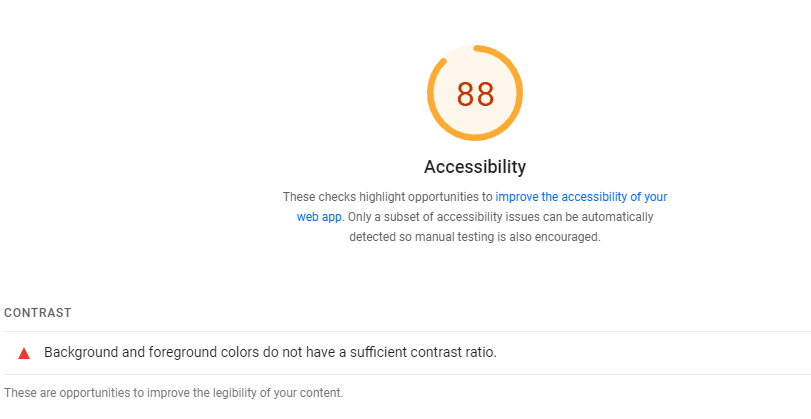 And you'll go from this:

To this:

Pro tip: Website optimization might sound daunting, but once you get the hang of it, the results are more than worth it because you'll get more visitors, increase time spent on your page, and even drive more conversions. Also, don't forget to test both on mobile and desktop, as the algorithm considers both separately.
4.3 Build an Interesting Blog
Building a blog as a strategy for digital marketing is not just about publishing loads of content but rather having a consistent schedule of well-thought-out articles that your audience will find either useful or interesting.
On top of that, every piece should be written with search engine optimization in mind. If you want your audience to find you, you have to convince the search engines' algorithms that your content is relevant to a certain query. So, you have to put some effort into keyword research to develop fully optimized articles that your audience will definitely read.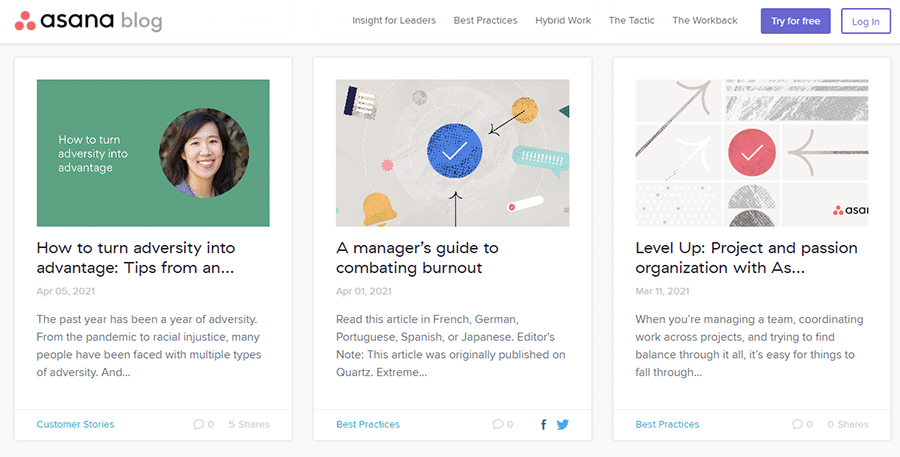 Pro tip: Sharing your knowledge increases your authority in your niche and positions your small business as a reliable source of information. On top of that, you can use other digital marketing strategies, such as social media and email marketing, to complement this one and get the word out about your blog.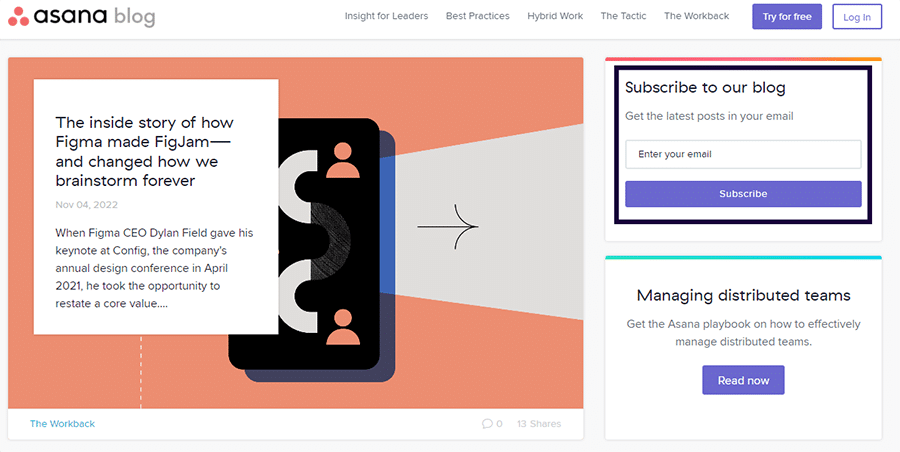 4.4 Leverage Video Marketing
People want content that's quick and easy to consume, so video content is your best choice to give them exactly what they're looking for. I've mentioned the benefits of video marketing before, so I'll just go over some good video types for small businesses:
Explainer videos
These short pieces help you convey complex information in a simple yet engaging way. They're typically 90 seconds long and can be either animated or live-action. You can use them to explain what problem your product or service helps solve, for example.
Product videos
These videos focus exclusively on your product, showcasing all of its unique features and showing it in action.
Testimonials
With this type of video, you can increase trust in your small business. Showcasing happy customers talking about their positive experiences with you might encourage prospects to do business with you.
Brand videos
This type of video is all about showing your brand's culture and sharing your vision and mission to create brand awareness.
Pro tip: Sharing your videos on social media and YouTube increases your chances of new customers finding you, exponentially expanding your small business' reach at no cost.
4.5 Work on Your Backlinks
Backlinks are those links on other people's content that take visitors back to your own website or blog posts. This digital marketing strategy must be implemented carefully, as there are black hat tactics, such as getting links through illegitimate or unethical means, that are severely penalized by Google. 
So stay away from spamming, purchasing links, and publishing low-quality content stuffed with keywords. Instead, use whitehat tactics such as creating infographics, publishing guest post articles, and exploring reverse outreach, among others.
For example, Víctor Blasco, our CEO, has published several guest posts on sites such as  HubSpot, Godaddy, Zapier, and Semrush. He has even been featured in a Forbes article as a video marketing expert!

Pro tip: Working on your backlinks as part of your strategic digital marketing will lead to being mentioned on reputable sites with high traffic, which, in turn, will give your small business more credibility and even drive traffic back to your own page.
4.6 Launch an Email Marketing Campaign
Email marketing is a cost-effective digital marketing strategy for your small businesses to achieve its goals because if you have a business email and a website or social media page, you're ready to get started! Your site or social media page will allow you to collect your prospects' email addresses and other information, and get their consent to receive messages from your business.
Now, regarding the email's content, you can share all kinds of things with your subscribers. Offers, product updates, launch announcements —they will all be well received. You can even share your latest blog posts with them!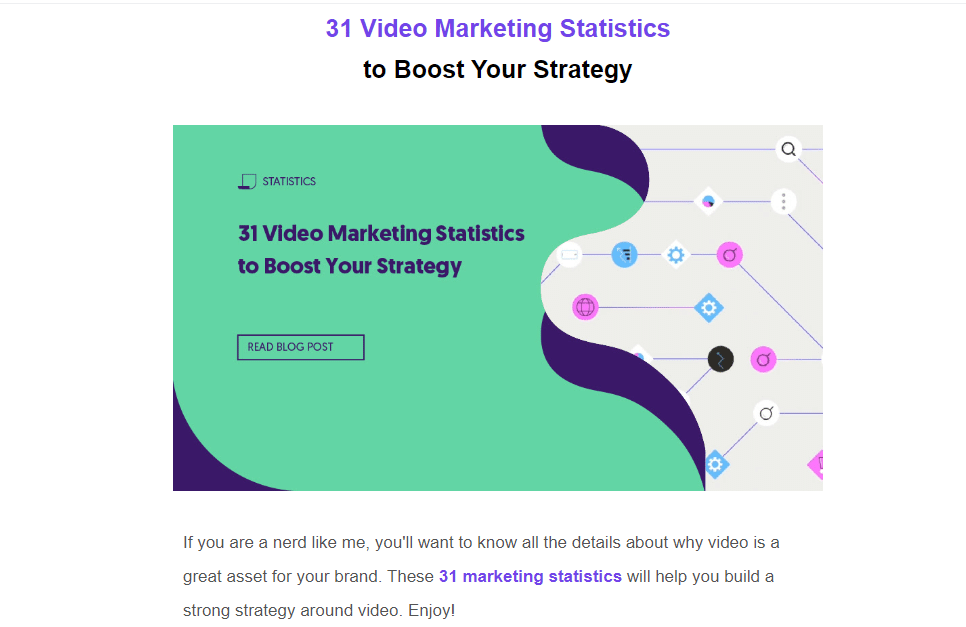 Pro tip: Through email marketing campaigns, you can nurture customers who've already shown a high interest in your product or service, maximizing your effort's effectiveness. However, it's important to brand and personalize your emails, as well as to include a call to action, so people know what to do when they finish reading.
4.7 Implement SEO
If you consider that 68% of online experiences begin with a search engine, then you'll easily understand the importance of optimization. It's a crucial digital marketing strategy to boost both your search and organic traffic and get more eyes on your content and product or service.
It's important to remember that SEO is not only limited to blog posts, but can also be implemented on product pages, social media posts, and even on video content!
Pro tip: There are several SEO tools out there that can help you determine how to best optimize your content, and there are even some great ones to do keyword research.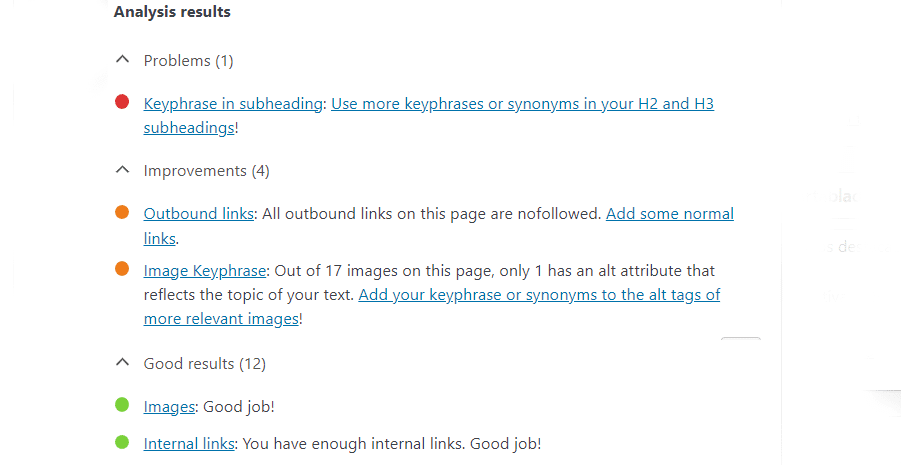 5. How to Create a Digital Marketing Strategy
By this point, you must be eager to know how to get started with your online marketing strategy, so now I'm going to give you a few pointers to set you on the right path:
5.1 Create a Buyer Persona
Any digital marketing guide will tell you that the first step is to create a buyer persona that accurately represents your ideal customer. Even though this part might be a bit tedious, the most successful digital marketing strategies are built upon detailed personas. No, I'm not joking!
By doing this, you'll be able to fully tailor your marketing campaigns to your audience's demographics and interests. This way, they'll be more likely to watch your ads or open your emails, for example.
To get a picture of your persona, you should gather information from anyone who aligns with your target audience. Then, you have to ask questions about their goals, challenges, hobbies, location, age, income, and anything else that might be relevant to your strategy.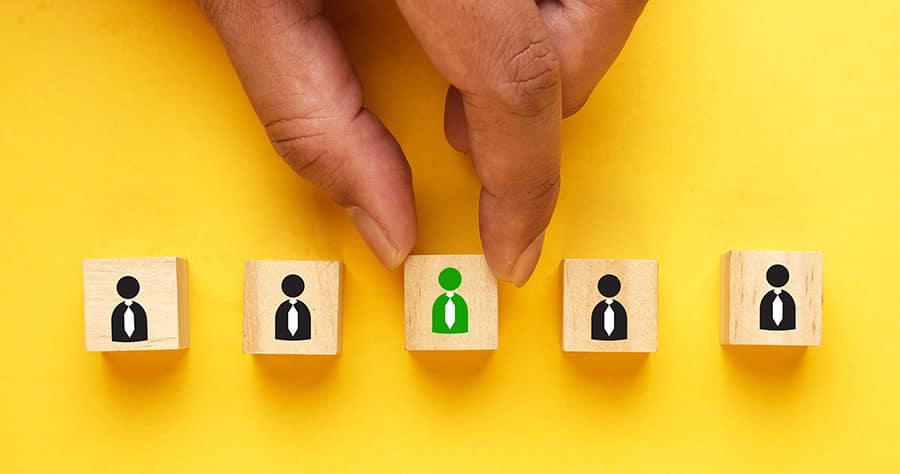 5.2 Pinpoint Your Goals to Define the Tools You'll Need
Having your goals clear is paramount in strategic digital marketing because it'll make it easier to decide which tools and tactics you need to implement to achieve them. If you're having trouble pinpointing your goals, just think about where you want your small business to go. 
Do you want to increase revenue? Then you need a digital marketing strategy focused on converting customers. Do you want to spread the word about your company? Then you have to implement tactics that generate brand awareness.
5.3 Study the Competition
Studying competitors is important, especially for small businesses, because it helps you discover which tactics are already working in your niche and avoid wasting resources. It's important to note that I'm not suggesting that you steal your competitors' ideas, but rather that you learn from their experience.
For example, if you're considering uploading video content to YouTube, it's a good idea to check out other companies' channels. Pay attention to their videos' quality of their videos and how much users have interacted to get a clue of the type of content your audience (which is most likely the same as theirs) prefers.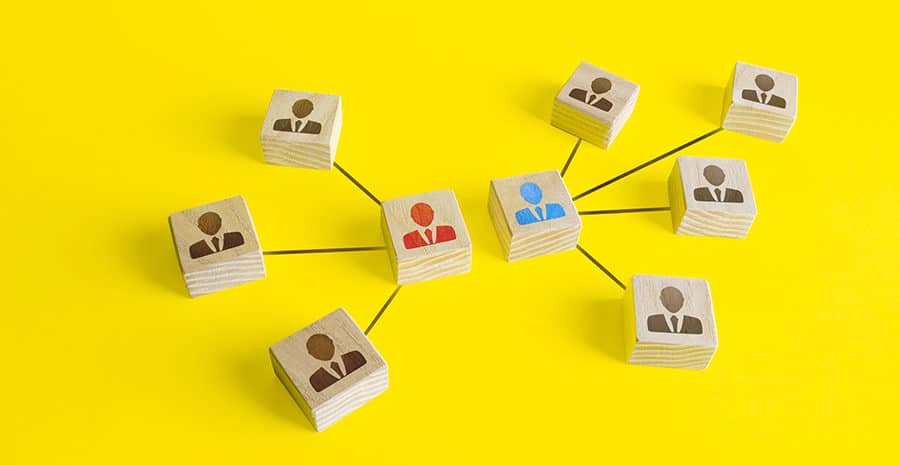 5.4 Outline Your Digital Marketing Strategy
Once all the critical aspects of your digital marketing campaign are clear, it's time to put them together and form a plan. I recommend you start by outlining everything you've thought of so far. This is just so everything is clear and to make sure you haven't forgotten anything important.
You can make a simple spreadsheet that includes at least the following information:
5.5 Monitor Your Metrics
Once your strategies for digital marketing are in place and you've launched your campaign, it's time to keep an eye on your metrics. Maybe numbers aren't your thing (and they aren't mine, either!), but that's no reason to skip this step of your digital marketing strategy.
Analytics are essential to help you discover what's working and what's not so you can figure out how to take it from there. The good news is that there are many online tools you can use to monitor your metrics and fine-tune your strategies.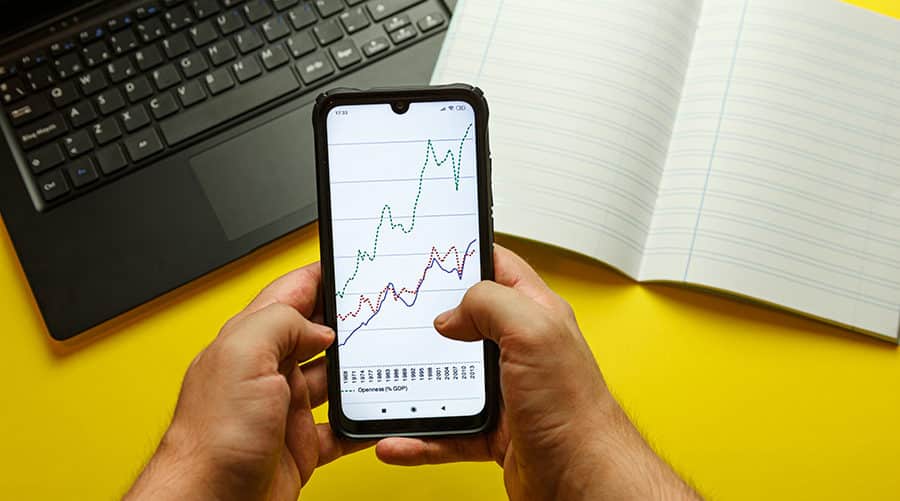 Wrapping Up
If you've made it this far, then you should be more than ready to level up your digital marketing strategy and set your small business up for success. Mapping out your plans and the actions you're going to take to achieve your marketing goals will make everything easier down the road.
It might sound like I've given you a lot of information in this digital marketing guide, and I have! But this shouldn't deter you from giving the strategies I've mentioned a try. I promise you that the results are well worth it!