In this day and age, no business can afford to ignore digital marketing. However, knowing where to even start and determining which strategies are the best for your brand can be quite difficult, especially for small business owners. That's why hiring digital marketing services is essential!
In this article, I'll introduce you to the 15 best digital marketing services out there. You'll find an option for every budget and need, so I'm sure you'll find a match made in heaven for your business 😉.
Keep on reading to find out more about them!
Why You Should Consider Hiring Digital Marketing Services
People use the internet to make purchases and find a solution to their needs all the time, so it's safe to say we're currently living in an online world. Just think about it: when was the last time you discovered a new business through "traditional" means instead of a social media post or an email campaign?
For that reason, you might need the help of a digital marketing service provider if you want to effectively get your target audience acquainted with your business and become customers. In addition to crafting the perfect tactics for your brand and industry, these marketing pros will take a weight off your shoulders and do all the hard work for you. This way, you can focus your time and efforts on delivering the best products and services to your clients.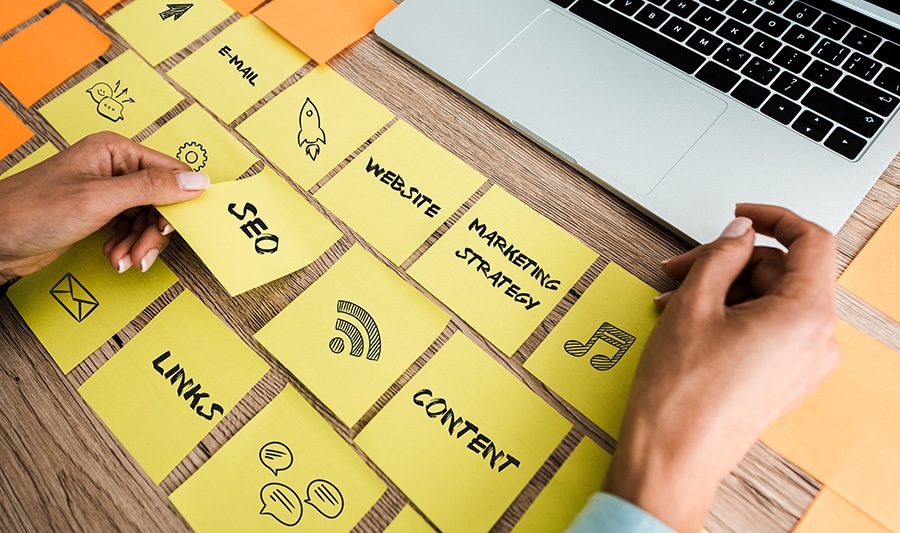 Best Digital Marketing Services for Small Businesses
I know this is what you came for, so let's jump right into it! Here are the top digital marketing and SEO service providers you can partner with.
1. Razor Rank
2. Convertiv
3. Lilo Social
4. Thrive Agency
5. CAYK Marketing Inc.
6. Greenflag Media
7. Yum Yum Digital
8. Social Driver
9. Power Digital
10. Martal Group
11. UAATEAM
12. ROI Minds
13. KlientBoost
14. Aspire Marketing Group
15. eAccountable
1. Razor Rank

According to their website, Razor Rank's mission is to exceed their clients' expectations, offering custom solutions to increase traffic, leads, and revenue. So, let's start this list with an agency that works with big brands and small businesses alike.
Pros: This full-service company offers a plethora of both B2C and B2B digital marketing services, including technical SEO, PPC, website design and development, social media management, reputation management, and many more. 
Cons: Past clients have mentioned they've had multiple representatives working on a single project, instead of only one, which led to a lack of consistency.
2. Convertiv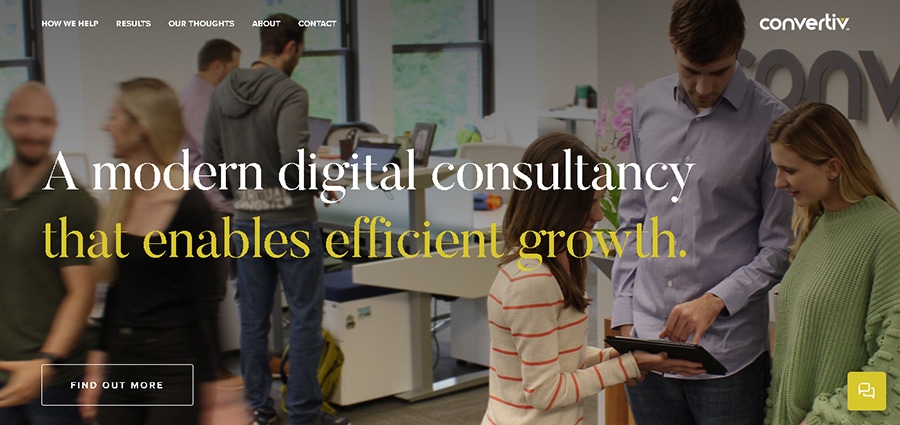 This agency has a deep understanding of the technologies and techniques that can make a business grow. On top of that, their team takes the time to understand exactly what digital investments are needed to reach their clients' desired results.
Pros: Their data-driven approach allows them to identify the specific business areas where they can enhance performance and growth. Then, together with their client's team, they establish processes for effective collaboration and strategies to deliver value.
Cons: There have been some complaints about communication issues between the Convertiv team and the businesses they partnered with.
3. Lilo Social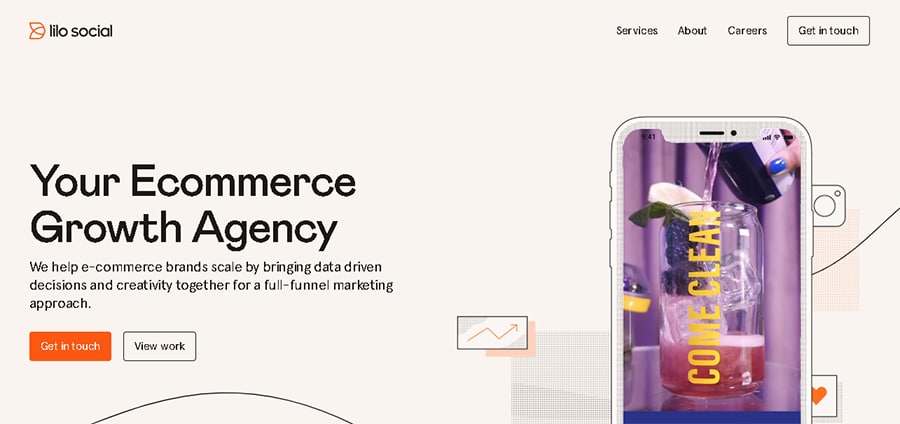 This full-funnel eCommerce agency based in New York has two main goals: support new customer acquisition and drive customer retention. They pay attention to every stage of the Buyer's Journey, looking to ensure a growing revenue every time.
Pros: The team works across the entire funnel, creating solutions for the customer's needs at every point. Their services also include creative, paid media, website design and optimization, and email and SMS campaigns.
Cons: Lilo Social only works with eCommerce brands, so if this isn't your niche, they might not be the best digital marketing service for you.
4. Thrive Agency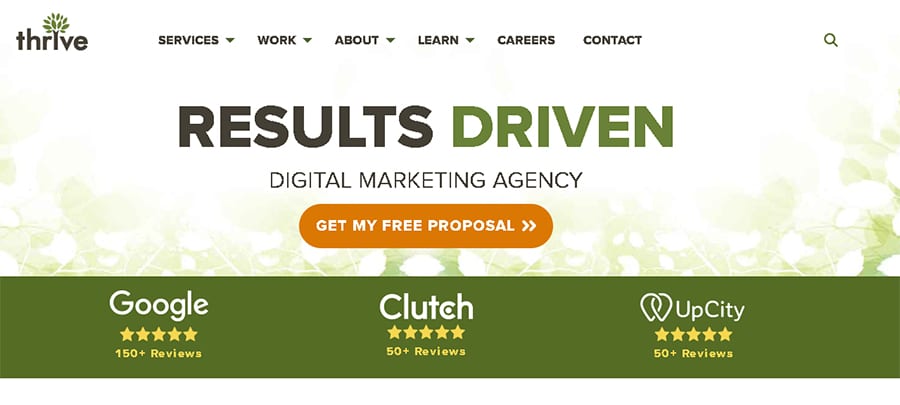 This agency is committed to helping businesses of all industries gain a competitive edge through comprehensive digital marketing services. In their own words, they have a passion to use the power of the internet to grow brands.
Pros: They don't want to be a company that blindly executes the same cookie-cutter strategies for all their clients. Instead, Thrive offers customized digital marketing and SEO services that align with each of its clients' unique business needs and goals.
Cons: Some clients have said they wish Thrive would use a better system for project tracking and improved communication.
5. CAYK Marketing Inc.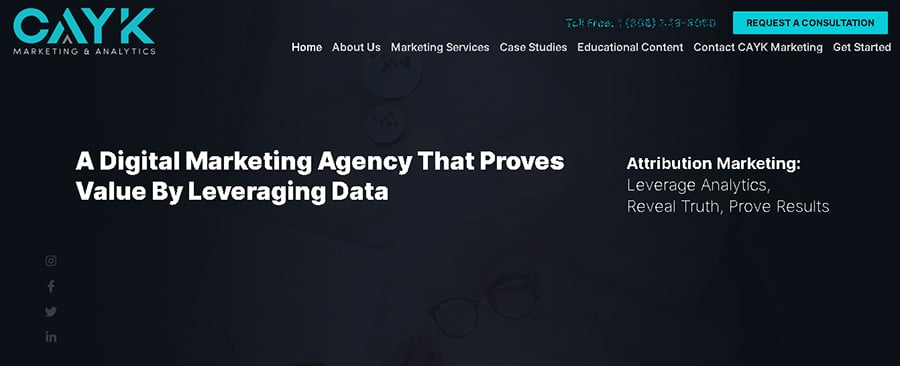 CAYK has been offering professional digital marketing services for almost three decades npw. The team's focal point isn't on the individual services they can deliver, but rather on the impact that those services can have on their clients' goals.
Pros: From website design and development and search engine optimization to advertising management, all things social, communications, branding and PR, and more, this full-service agency can cover all the digital marketing needs a business may have.
Cons: Their minimum project size is $25,000, which may be out of budget for many small businesses.
6. Greenflag Media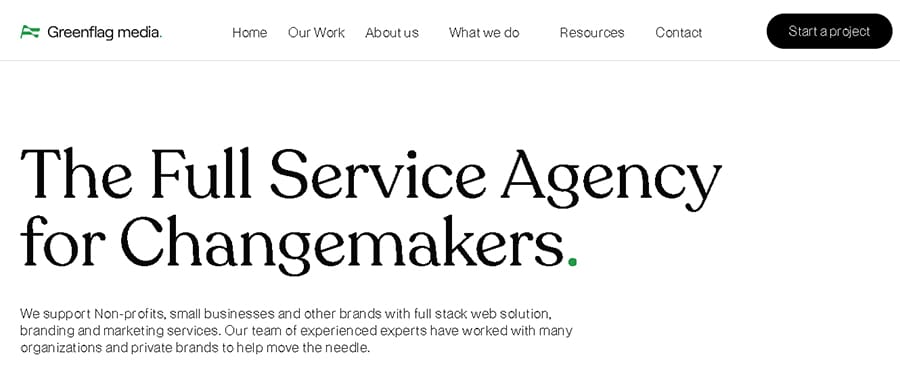 Greenflag Media bases all its work on four pillars: transparency, accessibility, creativity, and results. Moreover, the team wants to establish ongoing relationships with all the businesses they partner with, taking it beyond just a commercial transaction.
Pros: In addition to thorough digital marketing and SEO services, they also provide exquisite branding and web design solutions. What's more, they have proven experience in delivering financial, eCommerce, real estate, and healthcare digital marketing services.
Cons: GM works with non-profits and small and medium businesses, so if you don't fit the criteria, they might not be the best agency for you.
7. Yum Yum Digital – Digital Marketing Services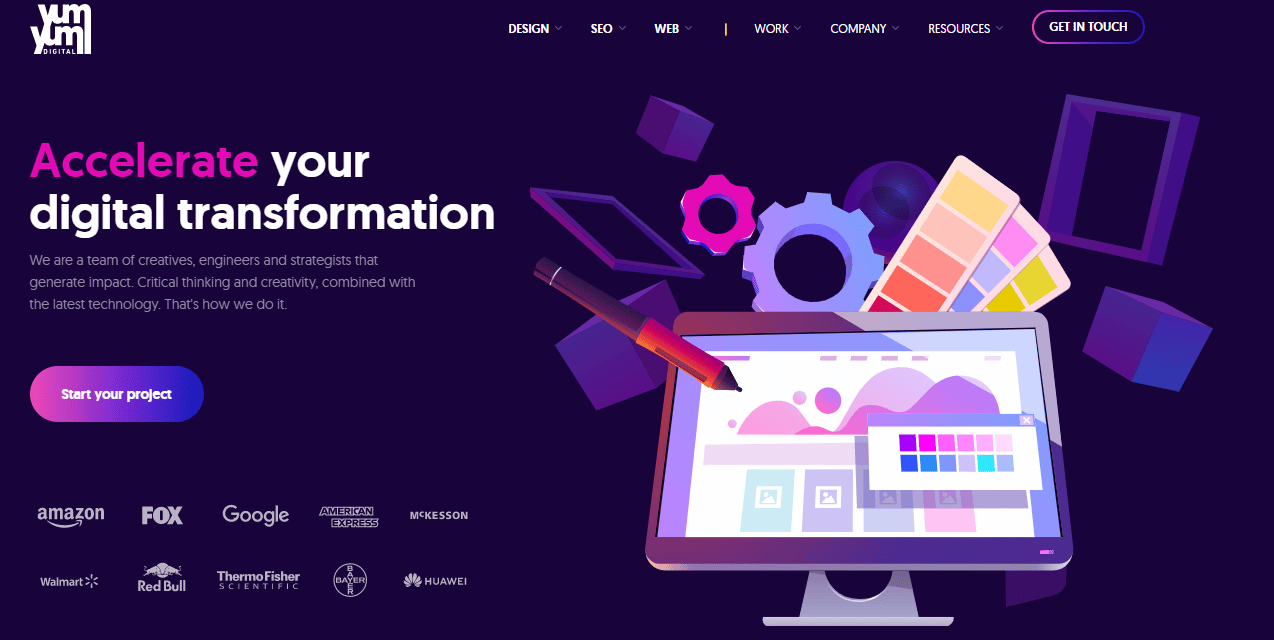 This amazing team has been hustling night and day to become one of the best digital marketing services around. The pros behind Yum Yum Digital have a remarkable track record behind them, and they strive for perfection in every project they work in.
Pros: This company works with businesses of all industries and sizes, providing a fully personalized experience to ensure great results every time. What's more, their tactics are always pre-approved by the sites they partner with, so you won't ever get any unsavory surprises down the road.
Cons: They're able to give a customized experience because of their small team size. This means you won't get dozens of links or pieces of content to put out every week, but rather a few ones that are carefully thought-out and the perfect fit for your brand identity.
8. Social Driver

The goal of this agency is to build a brighter future through the use of social media, digital strategies, websites, and brand design. To achieve that, they base their culture on partnership, creativity, stewardship, collaboration, and service.
Pros: They offer a wide array of professional digital marketing services for small businesses and big enterprises, including video content marketing, social and web content, brand development, website design and development, SEO, and more.
Cons: Past clients have said the customer service quality during the maintenance period drops slightly after the initial contract expires.
9. Power Digital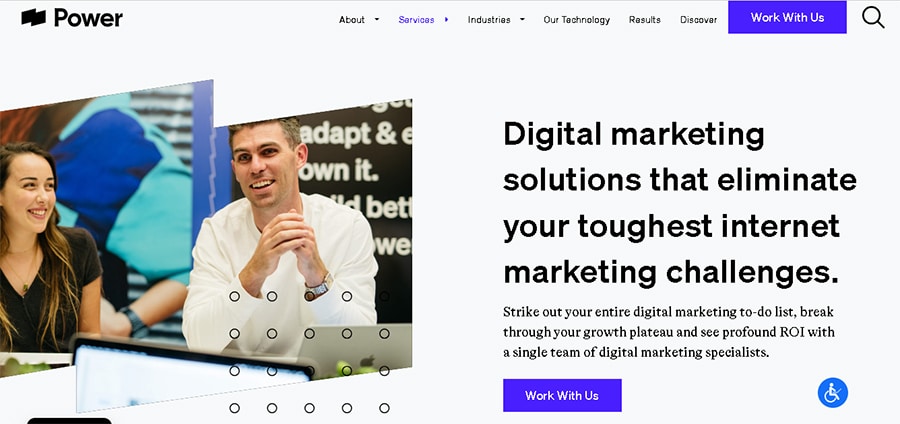 "Integrity, loyalty, and trust above all" is this agency's motto. Power Digital is at the intersection of marketing, consulting, and data intelligence, increasing revenue and brand recognition for both leading and emerging businesses.
Pros: Power Digital uses proprietary technology, which analyzes businesses through first-party data, simplifying investment planning for marketing. Their dynamic team of marketers, creatives, and technologists aims to challenge traditional marketing ways.
Cons: According to some reviews, there have been issues regarding the numbers on their spreadsheets, leading to incorrect reports regarding revenue data sometimes.
10. Martal Group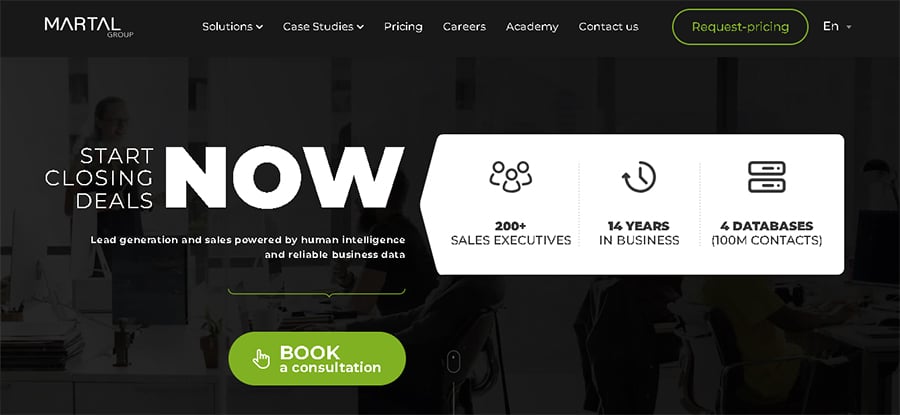 This digital marketing agency has reinvented traditional outbound and inbound lead generation. By implementing modern strategies and the right prospect data, the team is now able to help their clients build a much more productive pipeline.
Pros: They offer three different service tiers to choose from, depending on specific needs and budget a business might have. All options include lead generation, but the more advanced tiers also have customer onboarding and account management.
Cons: Martial Group only offers B2B digital marketing services, so if you're a B2C brand, it might be best to choose a different agency.
11. UAATEAM – Digital Marketing Services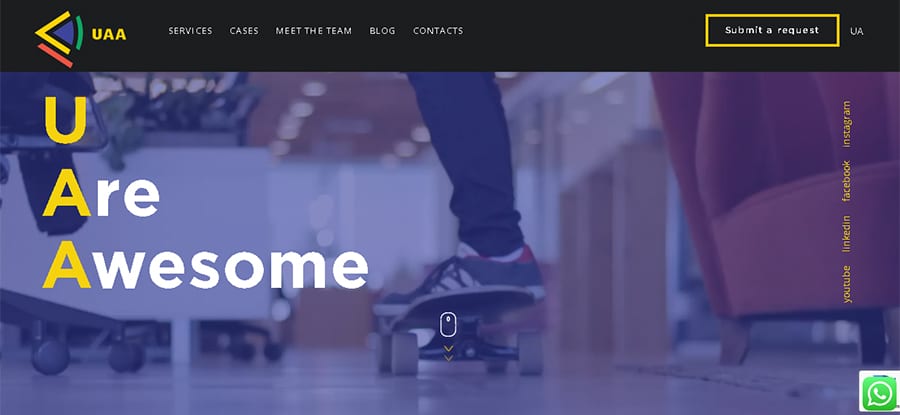 UAATEAM provides full digital marketing services and also isolated solutions, tailored to its clients' requirements. They strive to bring new resources to their projects, develop the culture of agency-client relationships, and make the digital market more professional.
Pros: Their solutions include PPC management, SEO, email marketing, social media management, CRO, LinkedIn ads, and more. They can deliver full services, or you can pick and choose components of the different solutions according to your desired outcome.
Cons: The majority of their past work seems to be in collaboration with small and medium businesses, so if you plan on expanding soon , you may prefer an agency with a different portfolio.
12. ROI Minds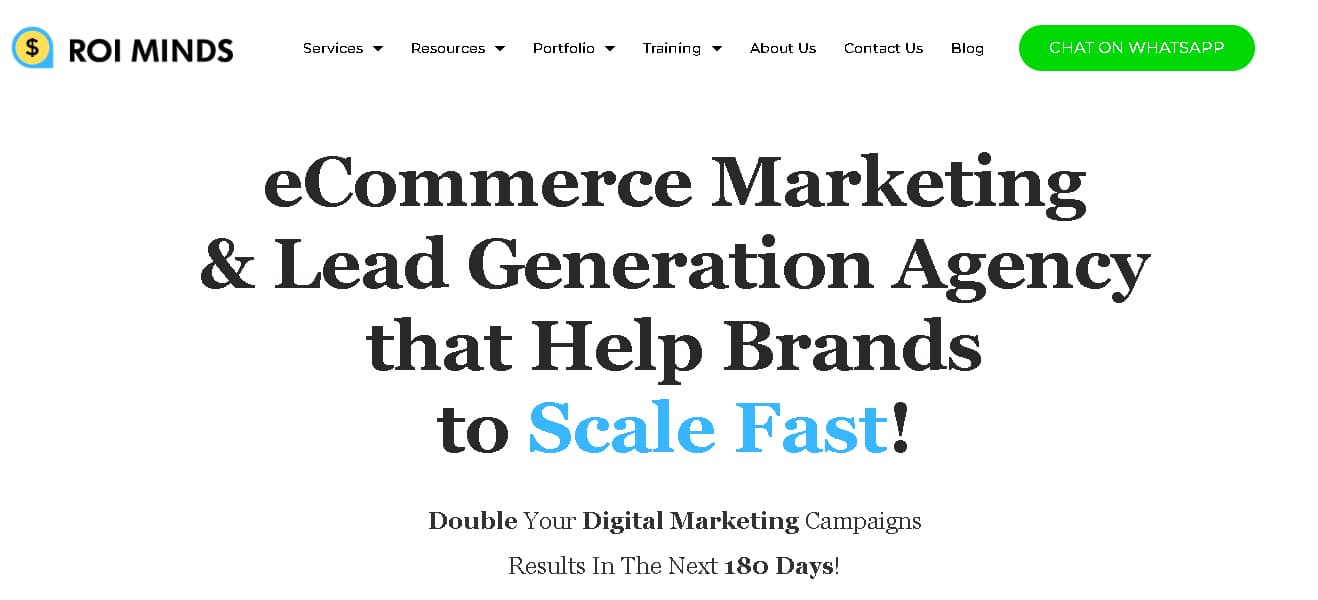 As a full-scale marketing agency, ROI Minds delivers all kinds of digital marketing and SEO services, such as social media advertising, PPC, and content marketing. As the name indicates, their strategies and optimization are exclusively ROI-driven.
Pros: They have proven experience in several different industries, such as landscaping, home services, health and wellness, and pet care. What's more, they're specialists at working as the extended marketing team of small and medium businesses.
Cons: According to some reviews, the onboarding process could be a little smoother. Additionally, they could share a bit more feedback on the creatives to know what's working and what could be improved.
13. KlientBoost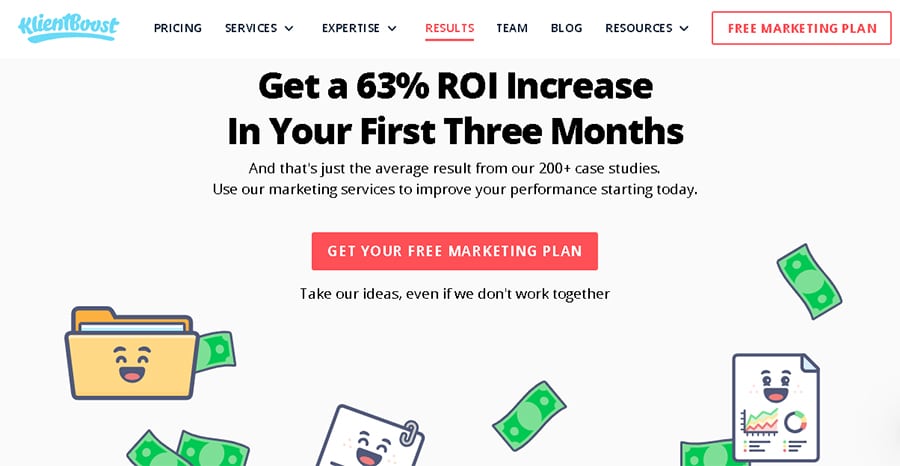 This highly focused group of more than 100 marketing nerds (their words!) works with both big enterprises and small startups, driving serious ROI without taking themselves too seriously.
Pros: In addition to providing solutions for paid advertising, SEO, conversions, and email marketing, this agency has specialized expertise in SaaS, lead generation, and eCommerce digital marketing services.
Cons: Past clients have stated their response times to questions and requests can take longer than expected.
14. Aspire Marketing Group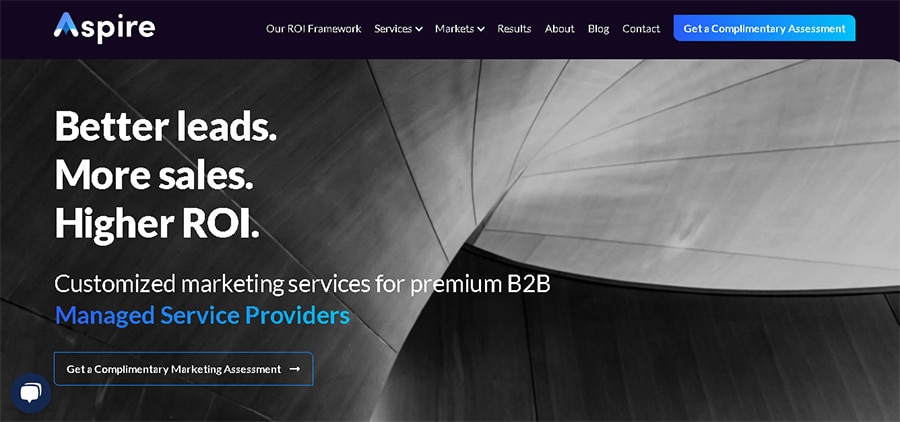 Aspire's team knows the pressure their clients face and believes no one should pay for marketing that doesn't deliver. That's why they aim to deliver smart, comprehensive marketing strategies executed with excellence.
Pros: They offer a complimentary marketing assessment before embarking on a project to determine if they're a good fit for their prospects. Additionally, on top of their custom-tailored, high-ROI strategies, they also provide end-to-end HubSpot management and RevOps.
Cons: Aspire only provides B2B digital marketing services to the manufacturing, IT, and SaaS markets.
15. eAccountable – Digital Marketing Services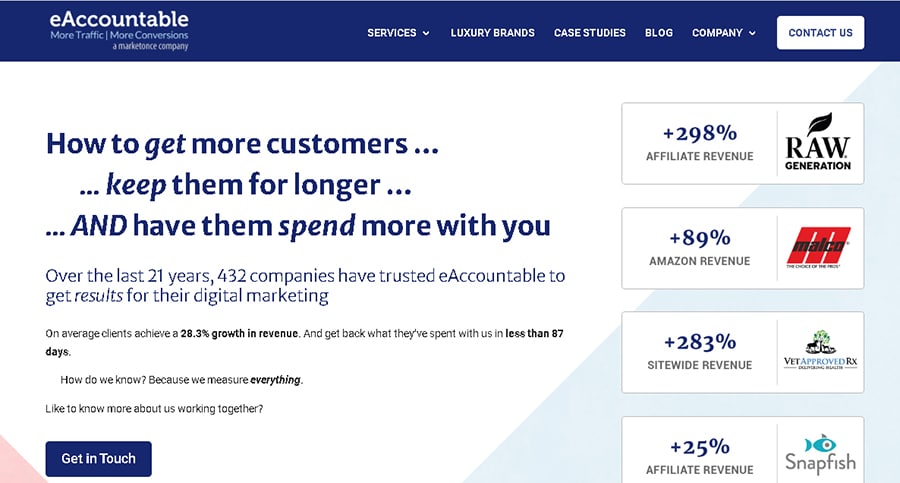 With more than 20 years of experience under their belt, the team at eAccountable provides full digital marketing services to eCommerce brands, both big and small. Their approach is always the same: a relentless focus on growing profitable revenue.
Pros: They craft custom marketing strategies and manage the execution of all campaign types, from paid search, SEO, affiliate marketing, Amazon Marketplace, and more. They also focus on building an Instagram presence for their clients and revitalizing their email campaigns.
Cons: Their price point is on the more expensive end, with a minimum project size of $25,000.
Wrapping Up
That's it for this piece! I hope you found the perfect digital marketing services for your business in this list 😃.
I know that picking a marketing agency can be time-consuming, but I assure you, it's worth the effort. Not having to worry about your digital marketing tactics will save you a lot of time in the long run!
Now the only thing left to do is check out some portfolios and get in contact with the best choices for your business needs.