Running a business is hard work. Add having to constantly innovate your digital marketing strategies on top of that, and you've got the perfect recipe for stress-filled days 😅. We want to make things easier for you, so in this piece, we've put together 9 of the best B2B digital marketing strategies for you to implement and take your business to the next level.
Keep reading to learn tips and tricks directly from the experts —if we may say so ourselves 😉— and discover the best practices for digital marketing.
1. Make a Good First Impression with a Great Website
Your website is usually the first thing potential customers check when they discover your business. First impressions matter and this is your chance to present your business look as the best choice for your customers.
Good branding is what helps people associate a certain color palette or a particular font, for example, with your business. And your website is the place where you can develop your brand identity to its fullest potential by allowing your brand colors, fonts, logos, and slogans to take the spotlight.
But don't forget that a good website should prioritize user experience. So, as you're working on the design, keep in mind that your site should be useful to visitors, offer relevant content, and be accessible and easy to navigate.
One of the most important B2B digital marketing strategies involves achieving a careful balance of design and user experience to increase the time visitors spend on it, encourage them to take action, and maybe even start a business relationship with your brand.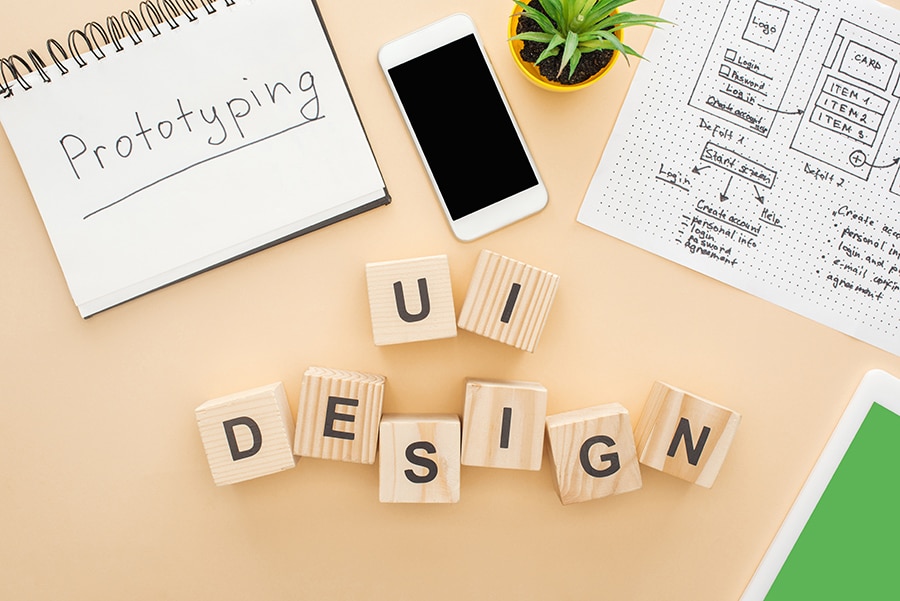 1.1 Have a Secure Website
WordPress is the most widely used platform to build a website (Yum Yum Digital is one of those users 😉), and for a good reason. Their team is constantly updating and researching its security system, fixing any potential vulnerabilities before they can become a problem.
Because of these periodical fixes, you need to update your site to the latest WordPress version, as well as your security plugins. Moreover, outdated WordPress versions and security plugins are common targets for hackers, so staying on top of your periodical updates is crucial.
1.2 Choose a Reputable Hosting Service
Your hosting provider is a key feature of your website because it can impact your site's speed, security, reliability, and more. But are you familiar with the different types of hosts you can pick?
There are a few different options you can choose from, depending on your needs:
Shared hosting. 

It's affordable and great for beginners. The only downside is that once your site starts getting more traffic, the hosting providers will likely ask you to upgrade your account because the server load your page takes up can affect the other sites hosted on that server.

VPS hosting. 

This option is suitable for medium-sized websites. With VPS hosting, a physical server is split into multiple virtual servers, so each site and its files are kept separate from the other users. This service gives you more independence than shared hosting while keeping the costs lower than dedicated servers. However, managing your own server requires highly technical skills, so I recommend acquiring 

managed

 VPS hosting.

Dedicated hosting. 

Consider this alternative only when your site starts getting considerable traffic. It allows you to have complete control over the server, which significantly increases costs. However, it ensures a higher level of security and reliability.

2. Optimize Your Site for Search Engines
Search engine optimization (SEO) involves following certain practices to improve a website's positioning at the top of the Search Engine Results Pages (SERPs). Good SEO implementation is essential because search engines determine which websites are the most relevant for the user's query and index the results accordingly.
There are many types of SEO, but let's focus on the three main pillars that will help you improve your B2B digital marketing strategies:
2.1 On-Page SEO
This is all about optimizing your content to improve your rankings. That's why your page should offer high-quality and relevant content that incorporates keywords throughout the text and the titles and even the meta descriptions.
But what are these keywords? They're words and phrases people type into search engines when they're looking for something, and they define what your content is about. For example, if your business sells wholesale women's clothing, your keywords would be something like "women's clothing," "women's shirts," "wholesale women's clothing," and so on.
This practice makes it easier for people searching for those keywords to find your page. At the same time, it lets the search engines know you have relevant content for those queries and increases your chances of ranking higher.
2.2 Technical SEO
This type of SEO refers to the practices related to your website and the server where it's hosted. Since search engines give preferential treatment to sites with good technical SEO, here are some practices to consider:
Loading speed.

As good as your website can be regarding design, your efforts will go to waste if it doesn't load fast enough. In fact, Google recommends a loading time of 2 seconds max. You can easily check your website's speed and performance with Google's speed page.

Mobile optimization.

Let's be honest, who doesn't use their phones to look up something online nowadays? So, optimizing your website for mobile is paramount. Make the text easy to read on a small screen, and scale down any images and graphics, so they remain legible. You can use Google's Mobile-Friendly Test to see what else you can improve.

Secure connection. 

Security is vital when it comes to technical SEO. By implementing SSL (

Secure Sockets Layer)

 you ensure that the data shared between the server and the browser is safe and can't be intercepted by a third party.
2.3 Backlinking
Backlinks are the links that lead from one website to another. Google interprets them as "votes of confidence," vouching for the relevance of your content and the legitimacy of your site. The more backlinks you have, the higher you'll rank on the results page.
One of the best ways to build backlinks is by writing guest posts. This strategy involves writing content for another business' site and strategically linking back to your own page. Since each blog has its own guidelines on link placement, be sure to follow their instructions, so they don't reject your post.
Outreach strategies are also a great way to build backlinks. By finding bloggers in similar industries to your own (but not direct competitors), you can cross-promote your blog posts and get a win-win situation for both of you.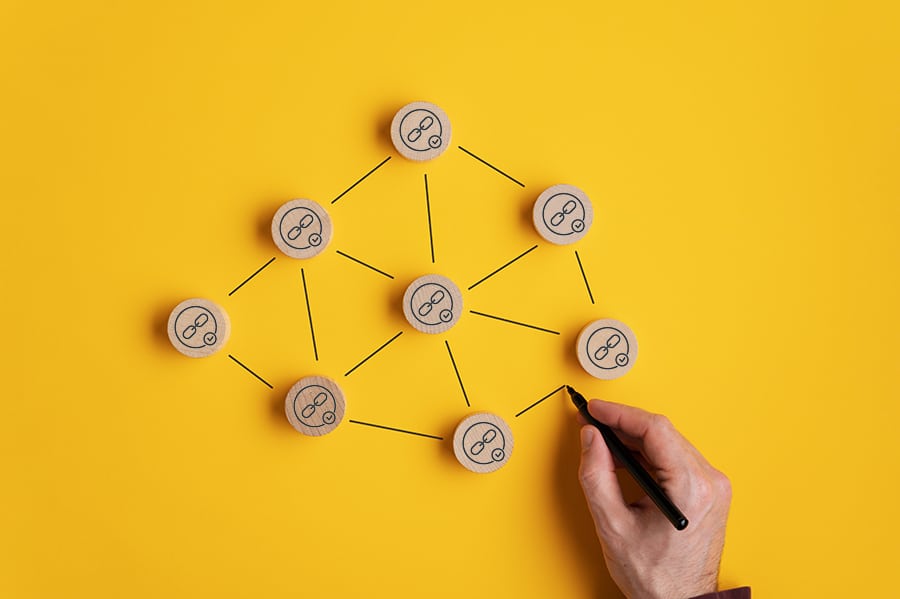 3. Captivate Audiences with Video Marketing
Video is, by far, one of the most effective B2B digital marketing strategies because it's the type of content preferred by most people. In fact, adults spent 103 minutes per day watching video content in 2020, and there's a good reason for this. The combination of moving visuals and sound makes these pieces more appealing and engaging than other types of content that feature just text or static images.
Let's lead by example. These are the most used types of video marketing content:
3.1 Explainer Videos
Explainer videos are short pieces that explain what your product or service is all about. They're an excellent tool to let new prospects learn more about your business and how you can help them.
3.2 Educational Videos
These videos are meant to educate the audience about an industry-relevant topic and present your company as a reliable and knowledgeable authority. They offer a great opportunity to show off your brand and the usefulness of your product or service.
3.3 How-To Videos
How-To videos are typically used to instruct viewers on how to accomplish a specific task by following a series of steps. Since many of them are visual learners, this format makes the information easier to follow than reading written instructions.
Some ideas on how your business could use a how-to video include teaching your viewers the best way to use your product, or giving concrete examples of its versatility by showing different applications of it.
3.4 Ads
Video ads are meant to sell your business to your target audience. While the goal is similar to the other types of video I've mentioned, here, there's no need to explain anything or educate your audience. You simply promote your business in a short and informative way.
3.5 Testimonials
Testimonials are a good way of building brand trust and showing your viewers why your business is a good choice. They're also incredibly useful for your B2B digital marketing efforts, making other businesses aware of your efficiency and good-quality work.
4. Share Information through Content Marketing
Among the best B2B digital marketing strategies, we can find content marketing, which focuses on creating and sharing valuable material with your target audience. Any content you produce should offer useful information that will catch your audience's attention and generate interest in your business without sounding overtly promotional.
4.1 Blog Posts
Blogging is one of the most popular B2B digital marketing strategies. You can let your creativity flow freely while writing blog posts, expressing your in-depth thoughts and opinions on business-related topics. 
Blog posts are also the tool of choice for backlink-building and outreach strategies. If you already have a blog, you can contact other bloggers and ask them to write for your site, and do the same for theirs.
4.2 Ebooks
eBooks are used to give more detailed information about a specific topic, position yourself as an expert in your field, and build brand trust and a positive reputation. B2B is all about exchanging useful information and generating good business relationships, which can be easily achieved with an Ebook. Other businesses get to know your brand better, and, in turn, you get their contact information. Win-win situation!
4.3 Infographics
Infographics display helpful information and data about a particular topic in a graphic format. They combine minimal text with engaging visuals to make the content more interesting and easy to understand. That's why I always suggest using this type of content to break down complex information into a more digestible format and get new leads.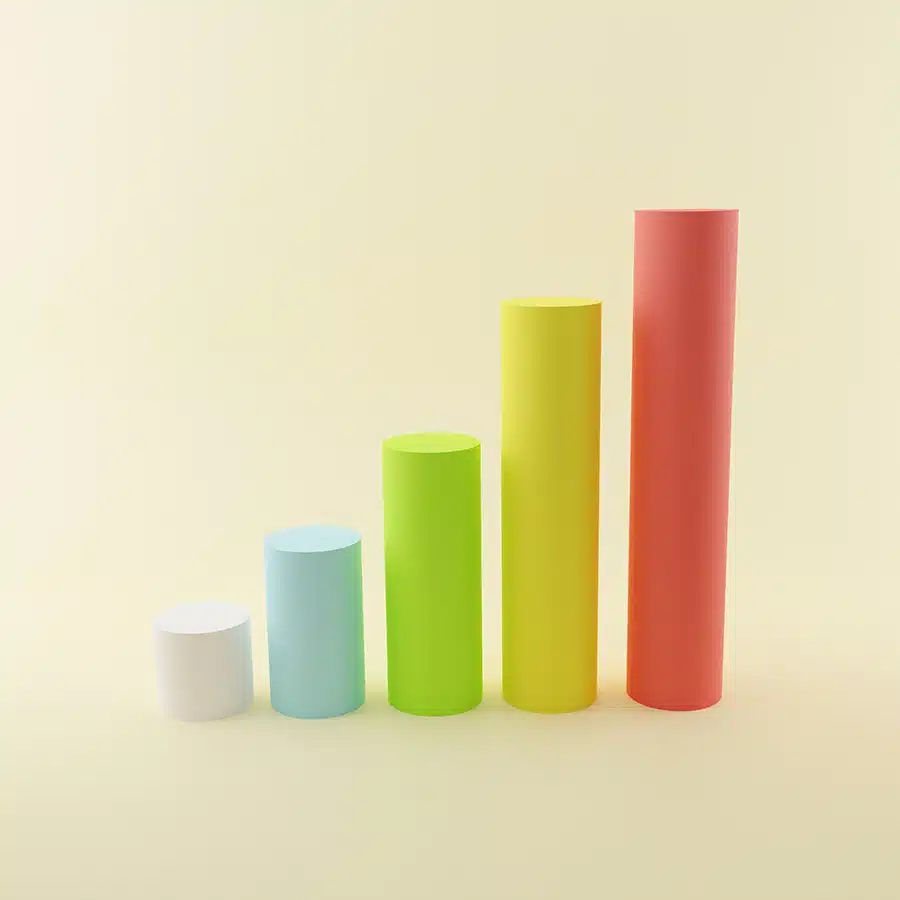 5. Get in Touch with Your Audience with Email Marketing
Just like you, other business owners have hectic schedules and a thousand things to focus on at the same time. That's why it can be a good idea to implement one of the most effective B2B digital marketing strategies to get in touch with your customers every now. You can use this opportunity to remind them of your business or solution and even to promote any new products or services you have to offer!
However, you should never forget that every email you send should aim at one single goal. So, think about what you want your subscribers to do. Do you want them to download your new eBook? Maybe you have an exclusive discount for new subscribers? Want them to sign up for an upcoming event? Focus on just one of them, and then you can get started on your email's design and copy.
6. Sharpen Your Inbound Marketing Strategies
Inbound marketing focuses on accompanying prospective customers during all the stages of the Buyer's Journey, that is, the process a prospective customer goes through before making a purchase. By providing the necessary resources to help them throughout their journey, you can increase the chances of converting them into customers.
Building trust and educating your prospects increase your chances of being chosen when they're ready to make a purchase. So, focus on attracting and engaging customers by publishing content that addresses their needs and problems. 
Here's a short video to better understand what inbound marketing is all about:
7. Establish a Social Media Presence
There's no doubt that social media has taken the world by storm. So, take advantage of this trend, and start using it as part of your digital marketing strategy.
A good social media presence is key to building good, long-lasting business relationships. Both new and existing customers can follow you to stay up to date with your business, learn more about the people behind it, and even get in contact to discuss any doubts or concerns they might have.
Using social platforms for B2B digital marketing should focus on long-term goals. So, upload valuable and entertaining content to create brand awareness and boost your business' credibility. This way, you can educate your audience and build long-lasting relationships with other companies.
8. Give Paid Ads a Try
Everything I've mentioned so far falls in the category of organic B2B digital marketing strategies, a non-paid, natural way of attracting prospects. However, it's also possible to leverage paid advertising to increase the chances of other businesses coming across your brand.
While this tactic will rank you in the top results of the SERPs and drive more traffic to your page, it can get costly very quickly. Ads can be very beneficial, but they're only useful as long as you're paying for them. This isn't a problem with organic digital marketing strategies: they can start slow, but they're free and last a long time.
Ultimately, I recommend going the organic route because they're more effective in the long run. But if you're set on trying paid ads, remember to track their performance periodically to confirm whether they were worth the investment.
9. Contact B2B Digital Marketing Agencies or Services
It can be tough to constantly innovate your digital marketing strategies when you're already busy heading a business. Luckily, there are many B2B digital marketing agencies out there that can help you reach your goals.
These agencies work alongside you every step of the way to ensure that the final result is exactly what you're looking for. At first, it can be scary to outsource your marketing strategies when you're used to doing everything yourself, but it's definitely worth a try! Let the experts do the heavy lifting for you and take this weight off your shoulders.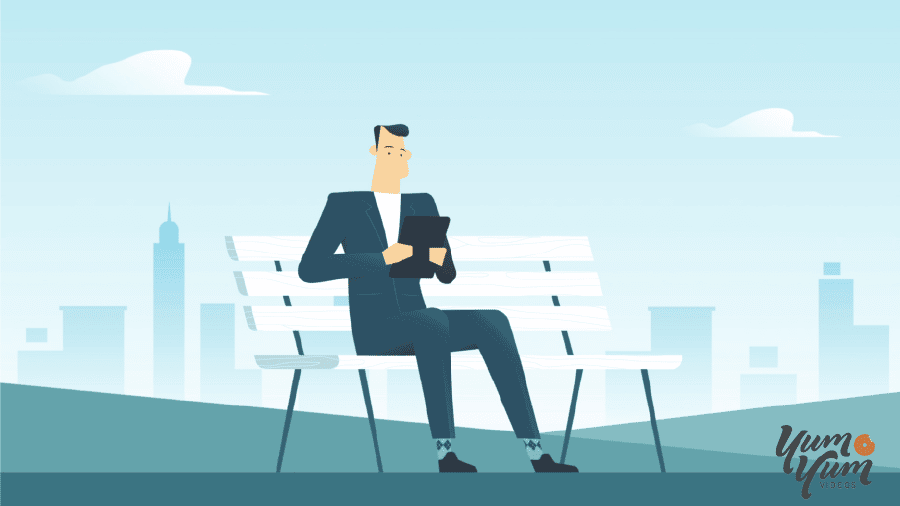 Why Choose Yum Yum Digital as Your B2B Digital Marketing Agency
Here, at Yum Yum Digital, we offer plenty of B2B digital marketing services to help accelerate your digital transformation, including UX/UI design, web development, branding, link-building, content marketing, and video production. Our versatile team of experts can help you achieve exactly what you envision. We're all about user experience, brand expression, and leading-edge, scalable technological platforms.
Our clients include household names such as Amazon, Thermofisher, McKesson, Bayer, and American Express. You can also be part of this list and start building meaningful and effective business relationships with us.
If this sounds like something you'd be interested in, get in touch! We'd love to give you a hand with your B2B online marketing needs.
Wrapping Up
Well, this was a long read! 😅 But if you've made it this far, then you're better equipped with the tools to effectively implement the best B2B digital marketing strategies for your business.
Whether you want to increase your sales, generate more leads, or attract new prospects, this article gathers many different tactics, so you can find one that suits your specific goals. I hope this has given you a good starting point to skyrocket your B2B online marketing efforts and start reaping the rewards of your hard work!