Link building is a strategy to get other websites to link back to your website. This is one of the major search engine ranking factors, which is why you should consider working with a link building company specializing in giving you those links.
But let's start at the beginning, so we're all on the same page. When evaluating a webpage, the search engine first looks at the number of prominent websites that refer to it. 
Then, it uses this number of high-quality inbound links to rank websites according to their relevance and trustworthiness. So, the higher number of quality links your page has, the better it will rank.
Finding a provider that ensures positive results is difficult, so I'd like to give you a hand. Here, I've reviewed some of the best link building companies out there. Let's find out how they can help!
Link Building Companies to Avoid at All Cost!
Here's something important to know before we get started. The secret to finding the best company lies in distinguishing between whitehat and blackhat strategies.
You see, while whitehat companies look for ways to improve user experience, blackhat companies aim at aggressively manipulating Google's algorithm to improve rankings. The former maintain the integrity of your website, whereas the latter offer services that directly violate the engine's terms of service.
Google has grown quite adept at identifying blackhat SEO, penalizing any websites that use these tactics. It's even listed a set of practices you should avoid, such as hidden text or links, purchased links, and keyword stuffing, among many others.
That's why you should always work with a company that can achieve a high ranking via organic means such as producing high-quality content or reaching out to web admins whose assets match your needs.
10 Best Link Building Companies of 2022
Now, without further ado, let me introduce you to some of the best link building companies out there!
1. Neil Patel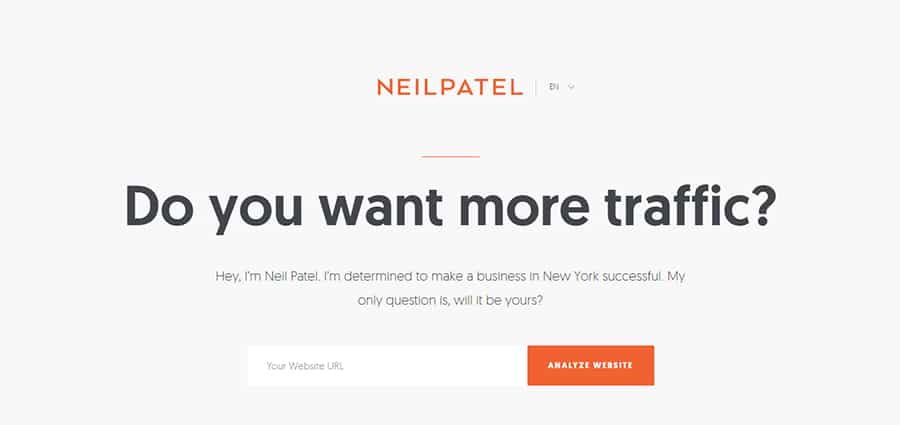 If you've done your SEO research, I'm sure you know who Nail Patel is. One of the greatest names in the industry, we'd be doing you a disservice if this link building company didn't go first.
Pros: They help companies grow their revenue with paid campaigns, SEO, social media, and content marketing. Businesses looking to improve their rankings will find excellent tutorials, other free and paid resources, and great SEO monitoring tools.
Cons: It's a huge company — and when I say "huge," I mean it. They have thousands of customers worldwide, meaning one account manager has dozens of companies to take care of. This might lead to a less tailored approach to handling your needs.
Pricing: Neil Patel offers three monthly plans starting at $12/month and going up to $40/month. You can also pay once and get full access to each plan for life, with the price tags ranging from $120 to $400.
2. Yum Yum Digital — Link Building Company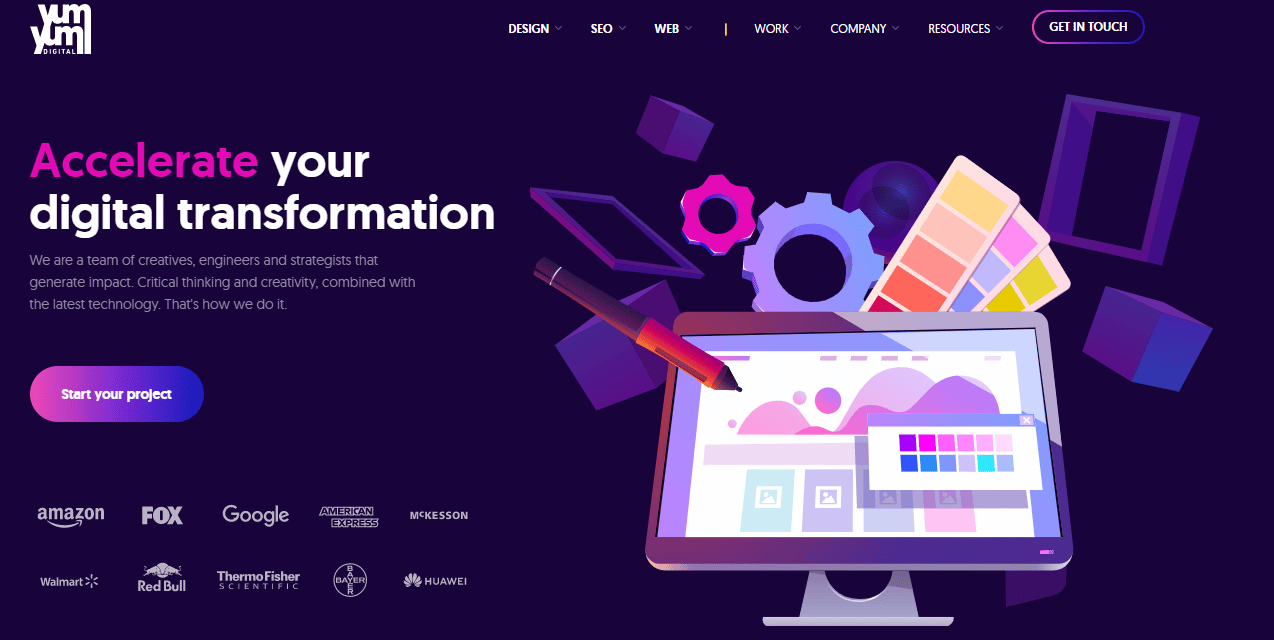 With excellent content featured on Forbes, Hubspot, Addthis, and many other renowned websites, Yum Yum Digital is definitely another link building company worth considering. 
Pros: They stand out for their highly-tailored work, partnering with websites of a wide variety of industries and reaching huge sites of DA 80+. Their secret? Professionally written content that's always pre-approved by the websites they work with. Everything they do is very meticulous and 100% whitehat.
If you don't believe me, I suggest you go to SEMrush and check out the successful case of their first company, Yum Yum Videos — you might be surprised by the results 😃.
Cons: One of Yum Yum Digital's biggest strengths might also be one of their weaknesses. They're a small company — a boutique one, if you will. This means you won't get 50 backlinks in a month but rather get 10 effective links on high-quality sites. But you know what they say about quality over quantity, right? 😉
Pricing: Their packages start at $5,000 and go up all the way to $15,000 for a package of 10 links depending on the DA required.
3. The Hoth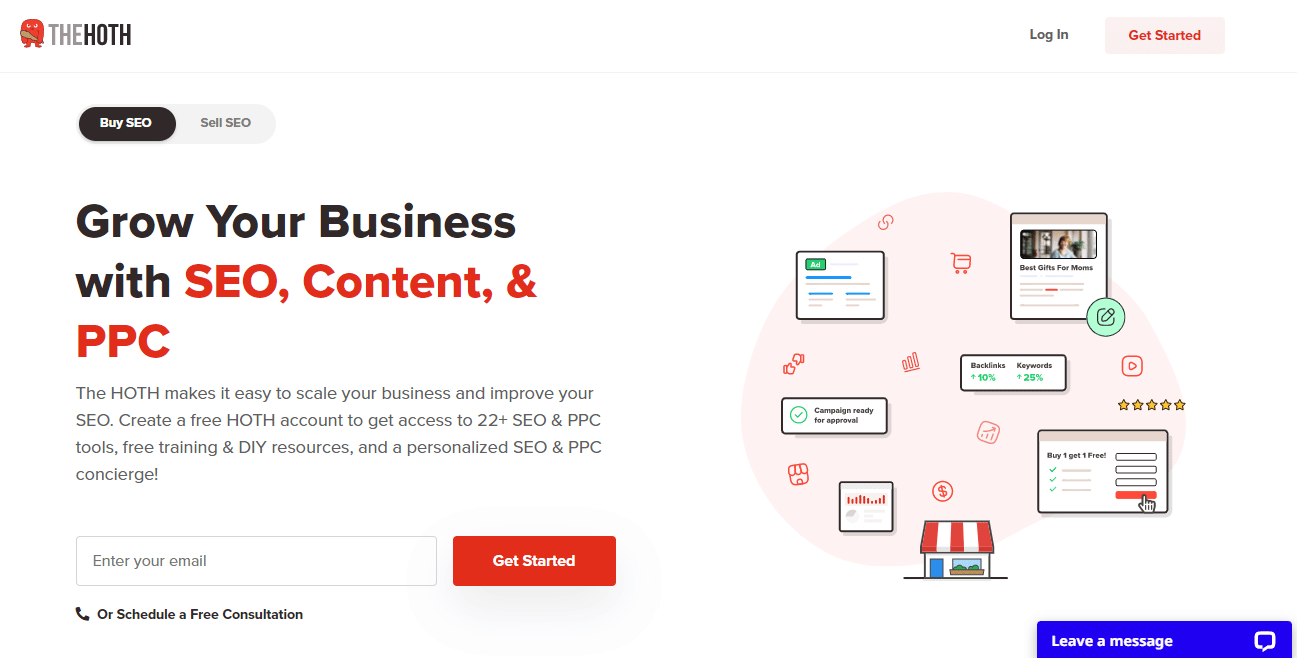 This link building company has been around the block for a while now, aiming to revolutionize the industry through customer support and a guaranteed positive experience.
Pros: They've developed a great system in which they quickly explain everything you need to know about the process. Then, they ask for the information they need to start getting you those backlinks.
Cons: In my experience, they work mainly with low DA websites. Back when I worked with them, they couldn't provide sites with DA 50+ and couldn't tell me which places they could get me links from.
Pricing: They offer three packages, ranging from $290 to $1,000.
4. uSERP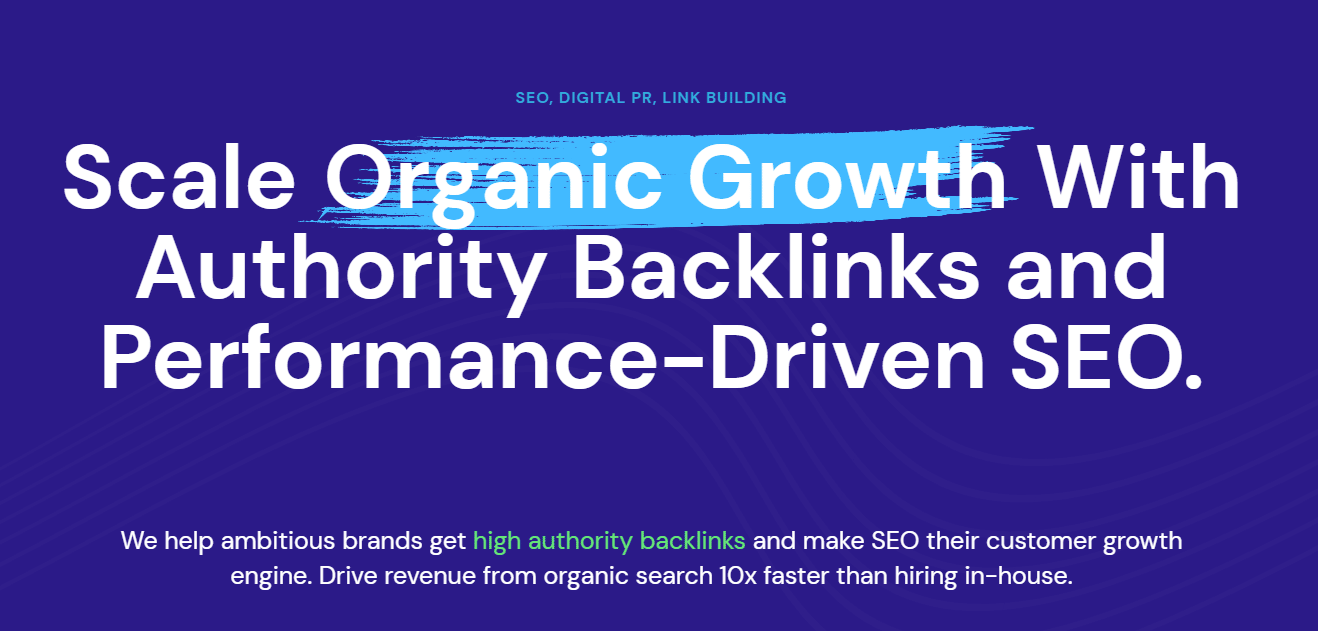 With the mission of "putting an end to low-quality link building companies," uSERP offers organic growth through authority backlinks and performance-driven SEO.
Pros: Open to taking on any SEO project regardless of size or complexity, they provide high-quality links on big sites and promise to deliver the first results within days. 
Cons: Their pricing is high and might not be within everyone's budget. The upfront investment might be too much for you if you're a startup or a smaller company.
Pricing: Their packages start at $7,500/month and go up all the way to $15,000/month.
5. FATJOE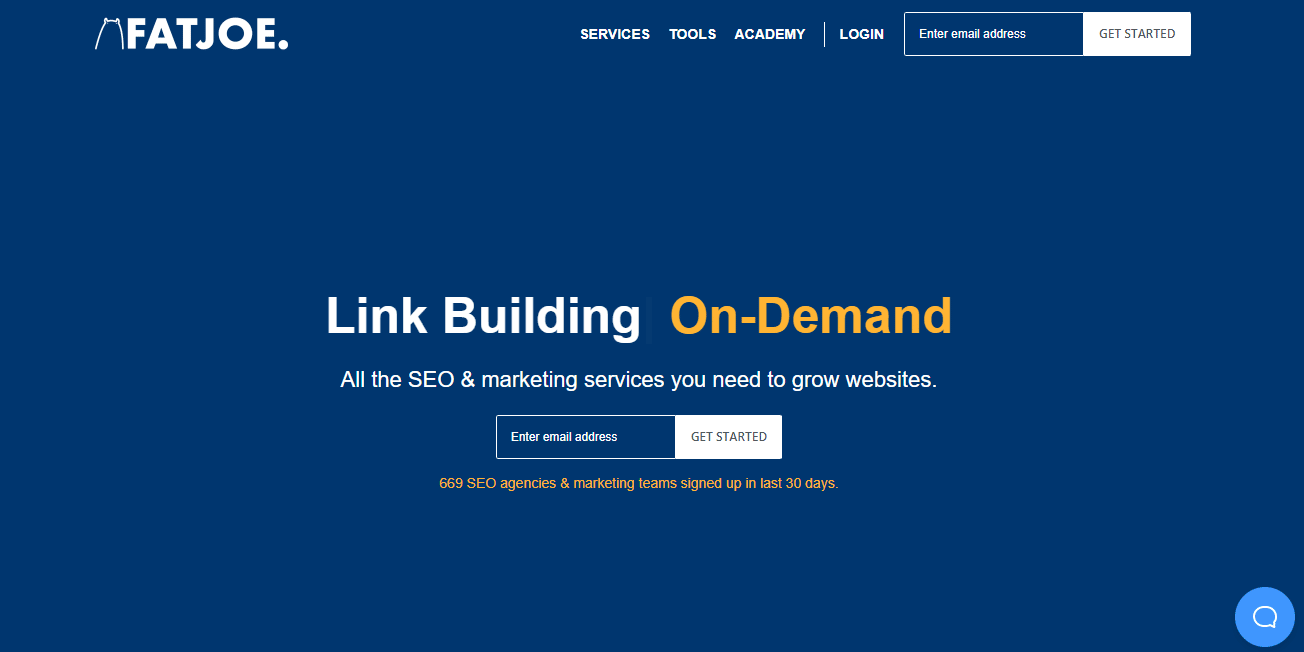 This link building company prides itself in offering scalable and cost-effective blogger outreach services that deliver quality backlinks to their clients.
Pros: They have over a decade of experience in the industry as one of the greatest providers of organic and relevant links. Startups and smaller companies can benefit from working with FATJOE as their services are quite affordable.
Cons: They don't work with DA 60+ sites, so if that's what you're aiming at, this might not be the right company for you. There have been some complaints about their response time and the tone of their follow-up emails, which sometimes lack enough personalization.
Pricing: Their prices per link placement range from $45 to $465, depending on the service package you choose.
6. Stellar SEO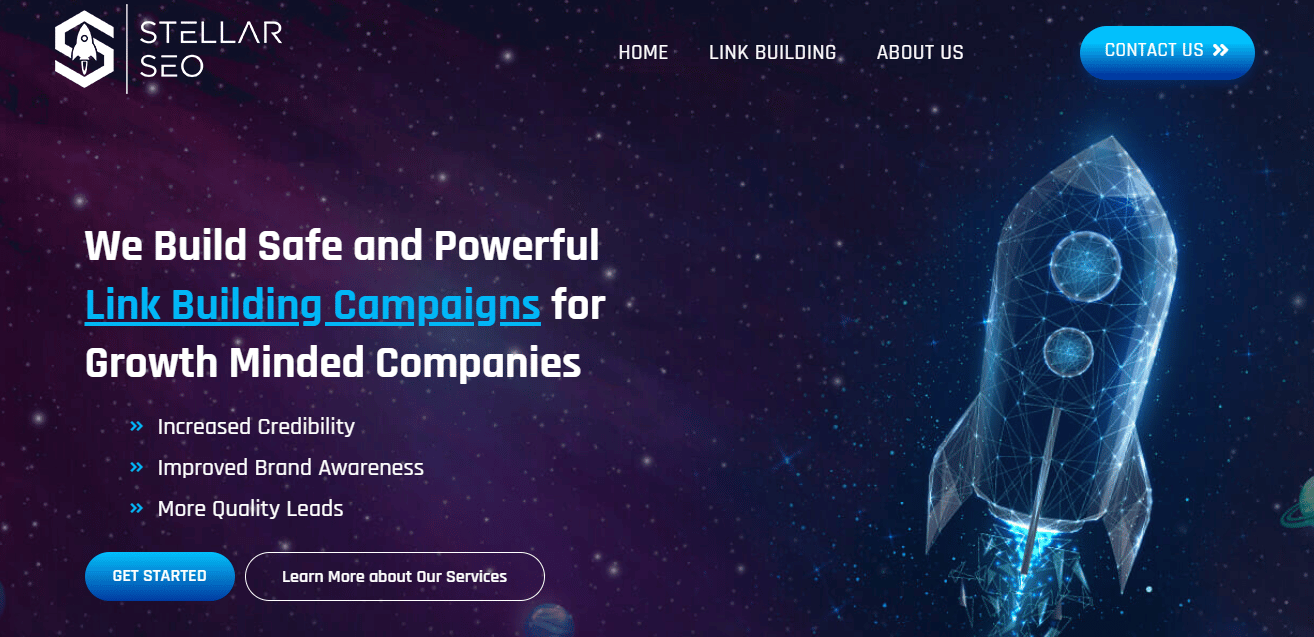 The name already tells you enough about this company, but I'd like to add that Stellar SEO helps businesses get valuable website traffic by securing quality links. 
Pros: These guys truly understand the complex and systematic approach required to build links for a company's website. For this reason, they've developed a thorough strategy that should deliver an effective campaign and make a meaningful impact in at least six months. 
Cons: While their services are available to anyone interested in them, this link building company caters mainly to law firms. Moreover, their pricing tends to lean towards the more expensive side.
Pricing: Customers can acquire individual blogger outreach links for $297, but their custom link building services start at $2500/month. Depending on the size and scope of the project, the price tag can even go over the $30,000 mark.
7. Page One Power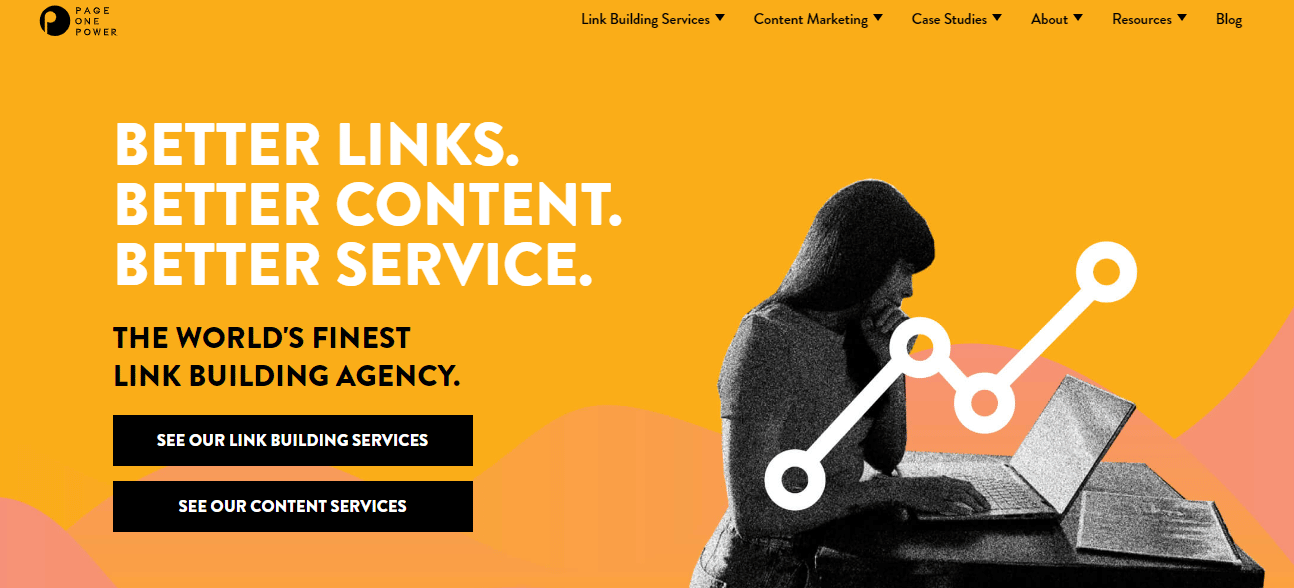 Leveraging a decade of experience, Page One Power combines linkable assets and a high-level outreach strategy to acquire backlinks from DA 60+ websites.
Pros: They excel at building whitehat quality links to improve search traffic and search rankings. Their services focus on organic outreach to high-authority, relevant websites, which is how they can deliver great results. 
Cons: While they have great reviews online, many of their previous customers agree that their services are a bit pricey, considering their delivery times.
Pricing: Their link building service plans are customized to your business, which is why you'd need a budget of at least $550 per link, with a bit extra for a monthly retainer.
8. Siege Media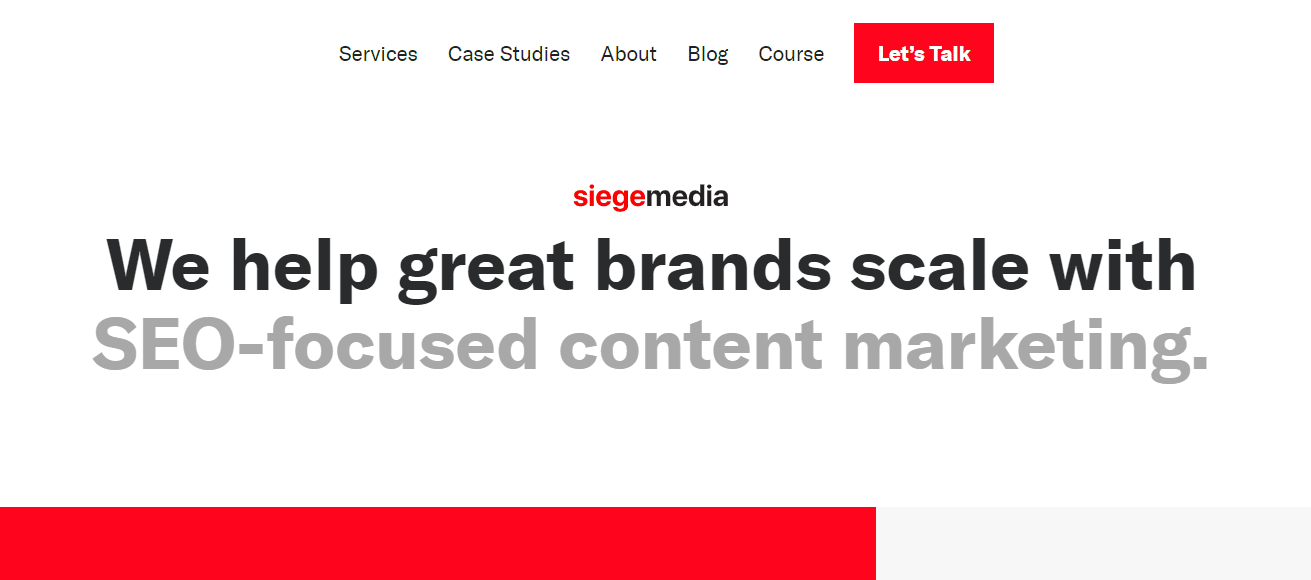 With the goal of "helping great brands reach new heights," Siege Media is one of the best link building companies out there.
Pros: They've streamlined their process in order to create assets that deliver organic, high-quality links and business value at scale. They focus on consistency, which is why they prefer building brands long-term rather than offering one-off traffic spikes.
Cons: Their services focus mainly on the hospitality & leisure, and eCommerce industries, so if your business isn't in those niches, you might have to consider another option.
Pricing: —
9. Digital Current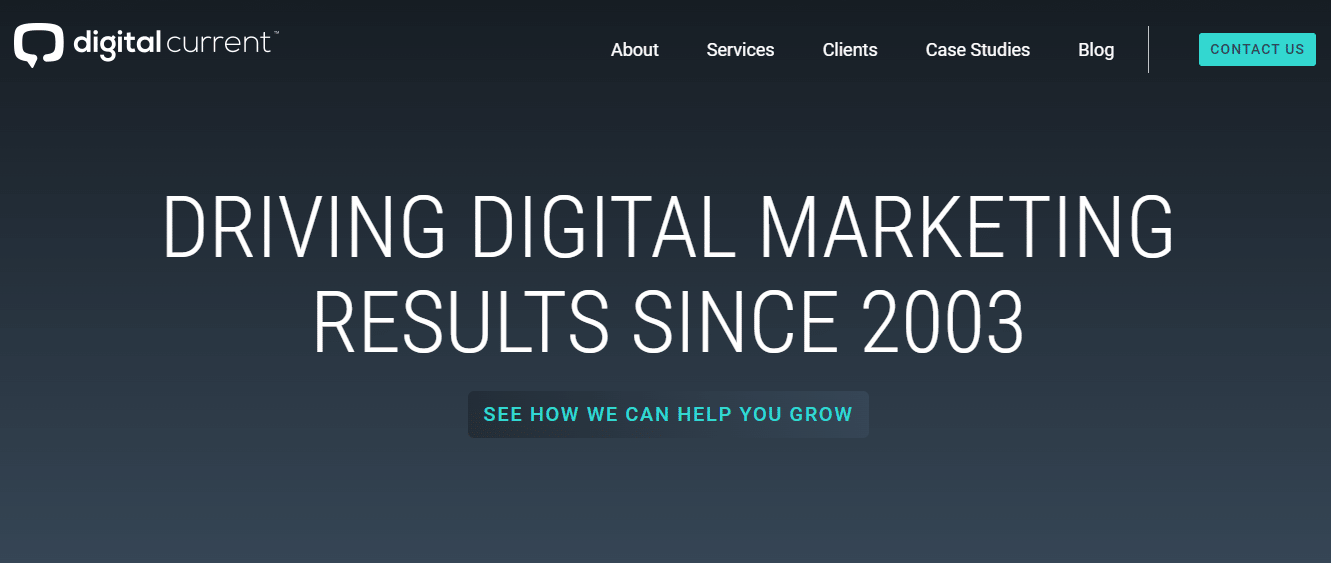 One of the oldest link building companies in the market, Digital Current has provided a wide variety of services for many countries worldwide.
Pros: As you'd expect from a company with their experience, their process is thorough, and they leave nothing to chance. Moreover, they guarantee that any links you acquire will stay live forever by continuously monitoring them.
Cons: Some clients feel the company's service menu could be broader and that they could have more initiative in terms of reaching out to older clients with new ideas to try.
Pricing: —
10. RhinoRank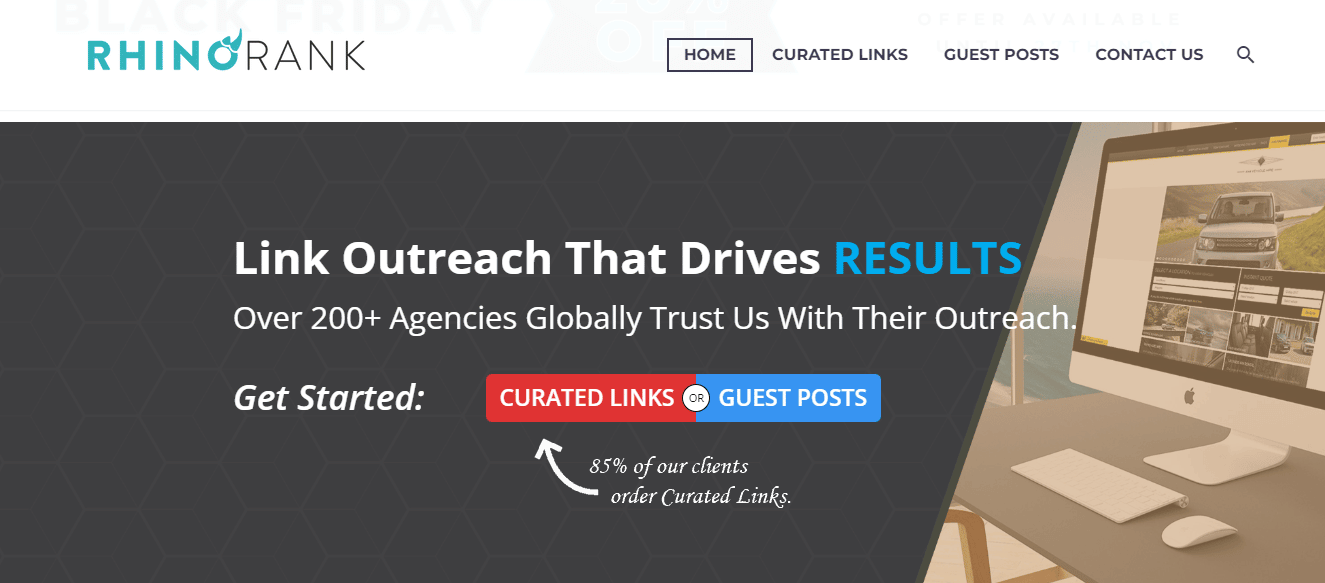 This link building company specializes in curated link building. Such SEO strategy involves reaching out to web admins whose sites already have published assets relevant to your own and asking them for a link. 
Pros: They can reach out to an extensive list of web admins to secure quality backlinks for their clients. Moreover, they can ensure those links are incorporated naturally with the right anchor text.
Cons: While they guarantee that a link will remain in place for at least 12 months, they can't provide a specific time frame on how long it will last for.
Pricing: Their curated links start at $35.
Characteristics of a Great Link Building Company 
When evaluating different link building services, you should consider certain key aspects. Here are the ones I believe are the most important:
Offer a complete SEO strategy:

Link building on its own is not enough to drive traffic and generate leads. So, the company you work with has to offer a strategy that includes content creation and promotion, as well as link acquisition.

Quality:

It comes without saying that the company you partner with should always comply with Google's guidelines. Otherwise, you risk getting your site blacklisted for trying to manipulate your ranking.. Moreover, the content they offer should be original and relevant to your industry.

Client portfolio:

A good link building company should be able to showcase its expertise and success cases by displaying its client portfolio.

Feedback and testimonials:

Related to the previous point, you should always look for previous clients' feedback and testimonials to determine the company's quality and reliability.
What to Expect from a Great Link Building Company
Once you're aware of what makes a great link building company, you need to know what to expect from them once you hire their services: 
Discovery session:

Every business has different needs, so the company should start the process with a discovery session to help customize a strategy for you. 

Research and recommendations:

The company should take what you share during the discovery session to thoroughly research and recommend strategies most suited to your business.

Contract:

Once everything has been discussed, they should provide a contract clearly specifying deliverables, deadlines, resources required, and budget

Onboarding:

Finally, you can expect an onboarding process in which you share your website, blog, relevant analytics, and so on with your chosen company. In this stage, you will also reach an understanding of how your project will be managed.
Conclusion
The importance of backlinks can be easily summarized in a few words: they drive search rankings. So, if you're not building links consistently, you'll fall behind your competitors.
Working with a link building company is a good way of ensuring organic traffic from high-quality links. I know that finding the right one for your business' needs is not easy, but I've given you all the necessary information to get you started on your search. I hope you've found it useful!