Over the last few years, the popularity of video content has dramatically increased. Now, everywhere you look (or, rather, in every app you open!) you'll find businesses of all kinds posting videos to expand their reach, boost conversions, and engage their audience. So, if you want to keep up with the times, partnering with a video production company is essential.
However, you might not have the time to research the thousands upon thousands of agencies out there to find out which one will be the best match for your business. Luckily, I've done the hard work for you! In this piece, I'm going over 15 amazing video production companies that can take your video marketing efforts to the next level. There's an option for every industry and every budget, so I'm sure you'll find your next partner here 😉.
Let's jump right in, shall we?
The Best Video Production Companies Out There
I know this is what you came for, so I don't want to keep you waiting. Without further ado, here are the 15 best video production agencies you can partner with:
1. Yum Yum Digital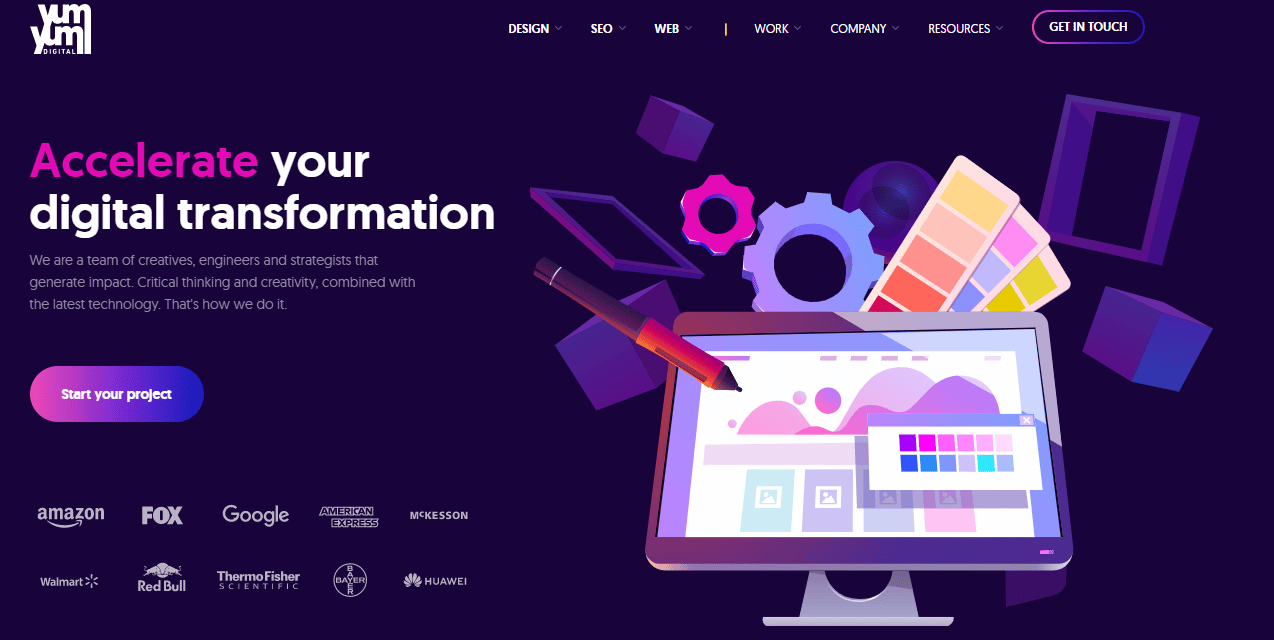 Description: This digital marketing agency is a sister of Yum Yum Videos, a video production company boasting more than a decade of experience working with both small businesses as well as Fortune 500 companies, such as Amazon, Red Bull, and Walmart. The professional team at this agency works hard every day to deliver top-notch pieces that are 100% original and fit the brand's voice and mission perfectly.
Location: Miami, US – Buenos Aires, Argentina.
Team size: 10 – 20 employees.
Pros: The people behind Yum Yum have one goal: to make fully customized, engaging video content of the highest quality for all their clients. In addition to crafting the video piece, they also provide an integrated video marketing strategy to help businesses grow and engage their target audience —for a fair price that doesn't break the bank.
What's more, they're pros at creating all kinds of video content, from effective animated explainers and product videos to tutorials, commercials, corporate videos, and more! 
Cons: If you're looking for quantity over quality, you might want to look elsewhere. Since the team behind Yum Yum Digital is a bit smaller than other agencies on this list, they pour all their dedication into a handful of projects at a time. However, they also ensure those pieces exceed industry standards and perfectly match the brand's vision. What's more, they can adjust their production timeline to their clients' needs.
2. Dorst MediaWorks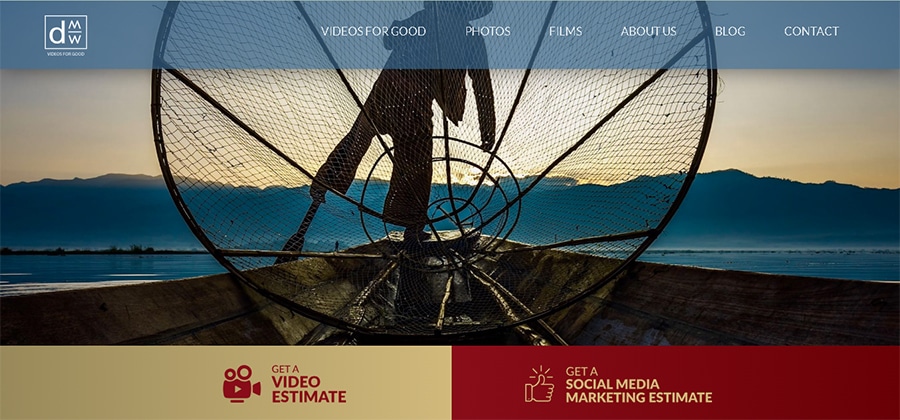 Description: This video production company assures its clients that they can help them improve brand recognition, engagement, and revenue. In their own words, Dorst MediaWorks' mission is to become the best digital marketing agency for "organizations that do good".
Location: Washington DC, US.
Team size: 2-9 employees.
Pros: The crew's specialty services are brand visual storytelling and Instagram conversion marketing, and they possess an ample portfolio to prove it. Their pieces can tackle a wide range of topics, from health and agriculture to gender and education.
Cons: This agency only works with US-based international organizations, so they might not be the best match for your business if you're located elsewhere.
3. Reilly Connect

Description: Reilly Connect is a 100% women-owned video production company that strives to develop successful campaigns rooted in evidence-based critical thinking, stealth strategies, and measurable deliverables, sharing information with the highest credibility.
Location: Chicago, US.
Team size: 2-9 employees.
Pros: In addition to video production, they also take care of PR, branding, and digital content marketing. They partner with brands of any size —they have a sweet spot for SMEs, but they've also worked with high-profile influencer campaigns and world-renowned medical experts.
Cons: This agency only works with brands in the health and wellness, food and beverage, legal, and hospitality industries.
4. NinjaPromo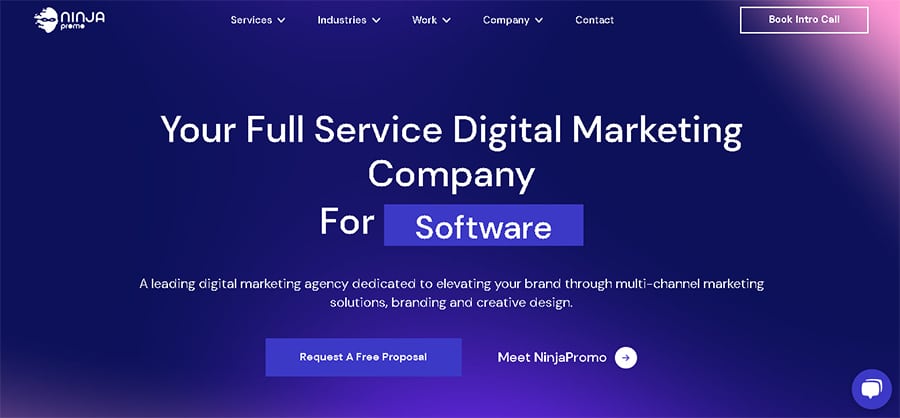 Description: NinjaPromo's ultimate goal is to create personal connections between businesses and their customers. This can be seen in their motto, "We bring personal to digital". They claim  the team has a burning desire to create meaningful work.
Location: London, UK – New York, US – Dubai, UAE.
Team size: 50-249 employees.
Pros: This full-service video production company crafts pieces that resonate with the target audience, give the brands they work with a voice, and help them stand out from the competition. Among others, its additional services include branding, website development, lead generation, and more.
Cons: According to past clients, sometimes there are issues with providing feedback and some processes not being as well streamlined as others.
5. EWR Digital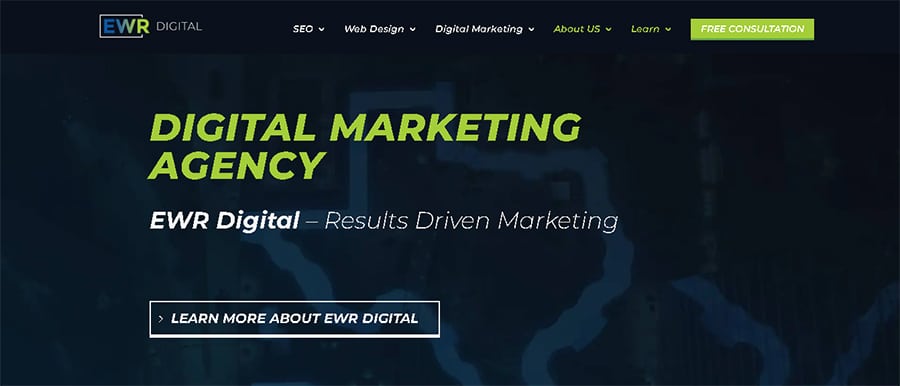 Description: This video production company consistently thinks outside the box to deliver outstanding results to its clients. With over 20 years of experience under its belt, EWR Digital helps businesses establish their digital presence through creative, custom digital strategies.
Location: Houston, US.
Team size: 10-49 employees.
Pros: Their strategies focus on all the Buyer's Journey stages, ensuring all bases are covered to get the best results. Their omnichannel campaigns, which incorporate SEO and paid media, use video storytelling to connect with their clients' target audience.
Cons: This agency only works with businesses that are located across North America, so they might not be the best choice if you're from another country.
6. Fresh Content Society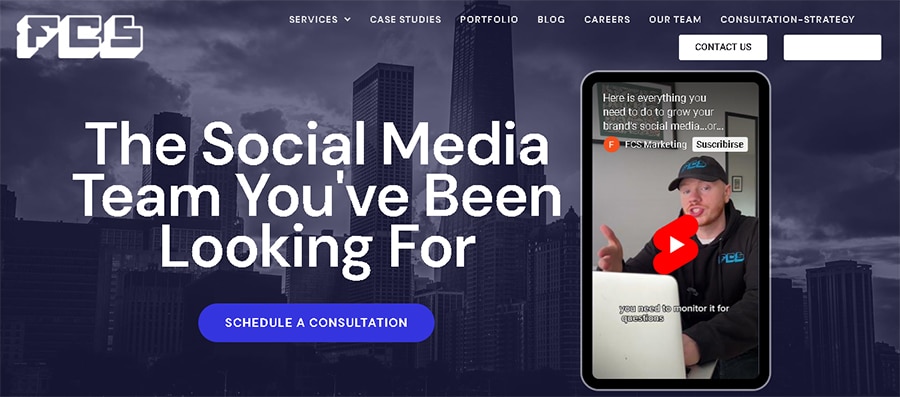 Description: Fresh Content Society helps local and global businesses design, build, and manage their social media campaigns and digital strategies, increasing conversions and growing their online communities organically.
Location: Northfield, US.
Team size: 10-49 employees.
Pros: Their "thumb-stopping" content is fully tailored to the platform it'll be posted on. In other words, the team understands very well that YouTube works differently than Twitter, LinkedIn, or Instagram. That's why their videos help businesses engage their community and start meaningful conversations online.
Cons: Their most common project size starts at $200,000, which may be out of budget for many small and medium businesses.
7. Directive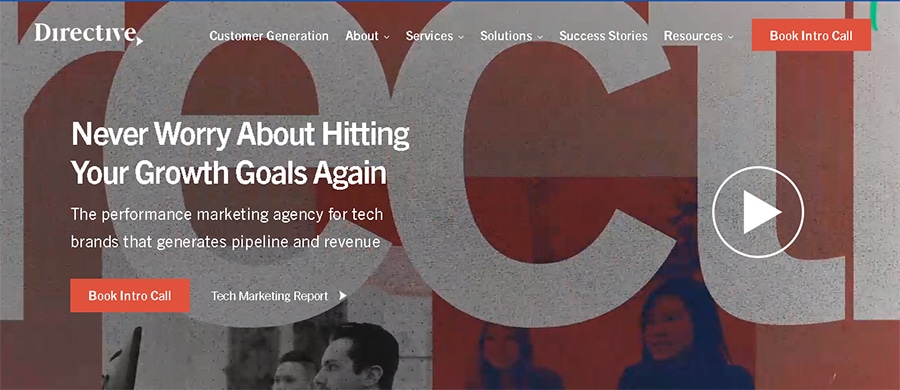 Description: Directive's proprietary Customer Generation methodology builds marketing strategies that helpbusinesses grow and reach revenue goals. The crew proactively communicates with clarity and empathy, seeking more than a business relationship with their customers.
Location: California, US.
Team size: 50-249 employees.
Pros: Their campaigns blend video with paid media, SEO, and design to greatly increase revenue and boost lead generation. As a video production company, they create exciting pieces that include brand videos, explainers, ads, testimonials, and case studies.
Cons: Past clients have mentioned they wish Directive would expand its reach into more platforms outside its current scope, such as email marketing.
8. Casual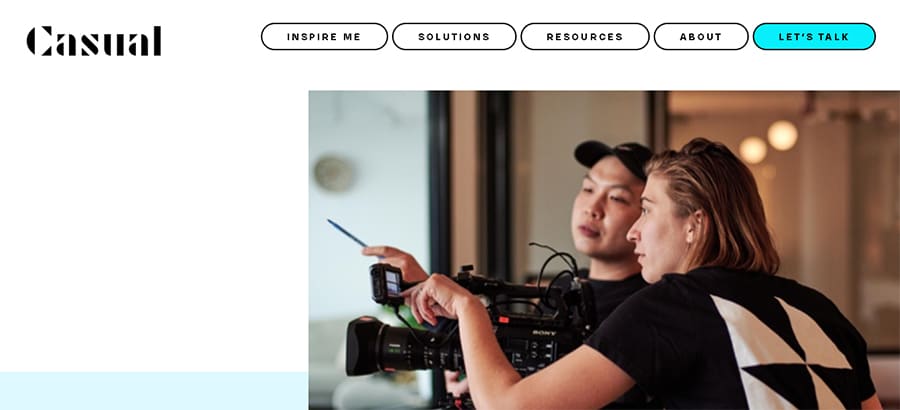 Description: This video production company knows the importance of managing projects effectively and efficiently, so the team created its own production platform, Smart Casual™, to keep track of everything and let clients give input into the process.
Location: New York, US – London, UK – Barcelona, Spain.
Team size: 50-249 employees.
Pros: They combine rigorous organization with outstanding creativity to create video content that stands out from the crowd. The people behind Casual work hard to become a natural extension of their client's team, ensuring smooth sailing every step of the way.
Cons: Their portfolio seems to comprise only mid-market and enterprise-sized businesses, so they might not be the best fit if you're a small business.
9. Sociallyin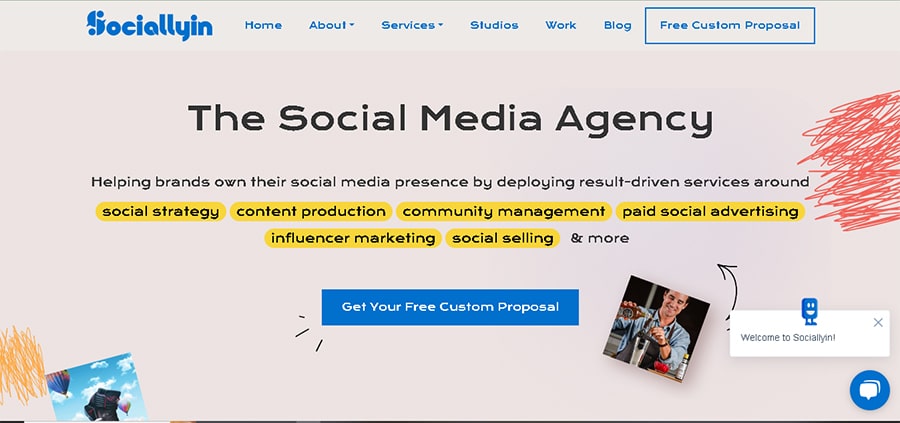 Description: In their own words, Sociallyin's mission is to create lasting connections by engaging people at a personal level. Their approach is focused on collaboration, holding weekly meetings with clients and making regular updates about the project at hand.
Location: Atlanta, US – Los Angeles, US.
Team size: 50-249 employees.
Pros: Their process starts by hosting a session to get to know the business they're partnering with, so they can understand its target audience and its unique brand identity. After the content is posted, they regularly analyze its metrics to improve future results with any necessary adjustments.
Cons: This video production company specializes in creating videos for social media, so you should choose a different agency if you're looking for a more comprehensive service.
10. COAL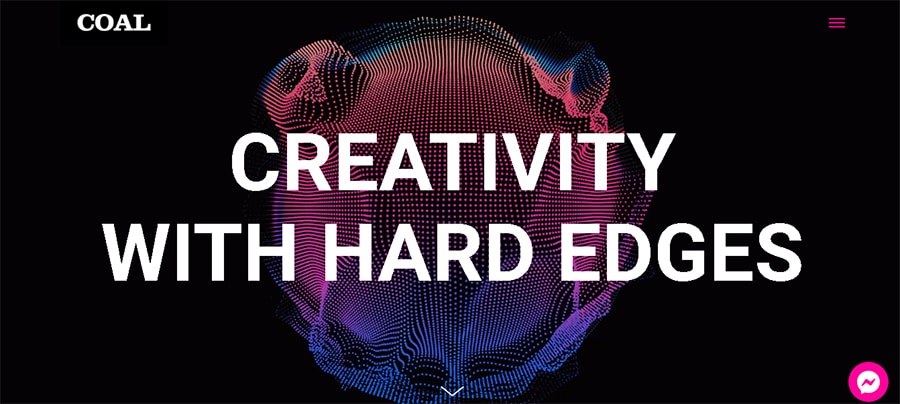 Description: This crew asks its clients to think of them as salespeople with marker pens and chutzpah. Their work pillar is simple: grow a business by selling its products —which they achieve with top-notch creativity, strategy, and craft.
Location: Birmingham, UK.
Team size: 10-49 employees.
Pros: The production team manages the entire creative process, ensuring that the final piece aligns with the client's brand objectives and positively engages the target audience. They specialize in motion graphics, educational videos, promo videos, and corporate videos.
Cons: With a minimum project size of $50,000, this agency is on the more expensive side and might be out of budget for small businesses.
11. Notionhive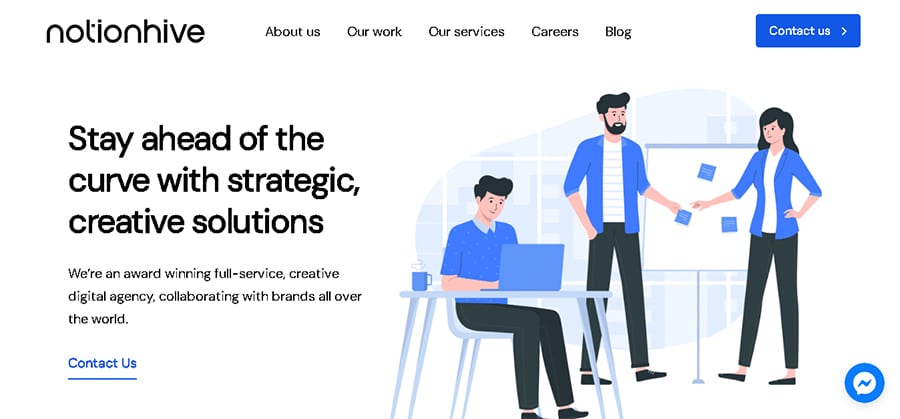 Description: Combining technology, design, strategy, and marketing, Notionhive helps its clients set themselves apart from the competition and develop a distinctive brand identity. Their flexible and agile approach allows them to be highly innovative and responsive.
Location: Dhaka, Bangladesh.
Team size: 50-249 employees.
Pros: Their wide range of video services includes campaign ideas, animations, 3D modeling, drone videography, and more. The team uses state-of-the-art equipment to produce content of the highest quality and standards that effectively catches the eye of the viewers.
Cons: As this video production company is based in Bangladesh, they don't work on Fridays. This might be an issue if your working week is Monday-Friday and need something urgently.
12. PHENYX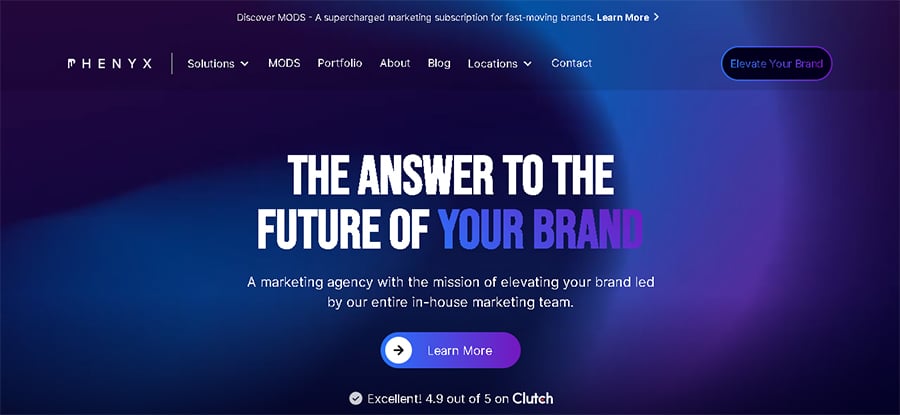 Description: PHENYX's mission is to authentically communicate its clients' message and brand story. According to the people behind this agency, there's nothing that a business can't accomplish with the right marketing tools and strategies.
Location: Lafayette, US.
Team size: 2-9 employees.
Pros: Their "cinematic quality" videos capture their clients' vision and typically exceed expectations, successfully engaging the target viewers and sending a message that resonates with them. The crew prides itself in its compelling storytelling and fast turnaround times.
Cons: Past clients have mentioned the team could be more efficient regarding storyboarding and brainstorming ideas.
13. Your Story Agency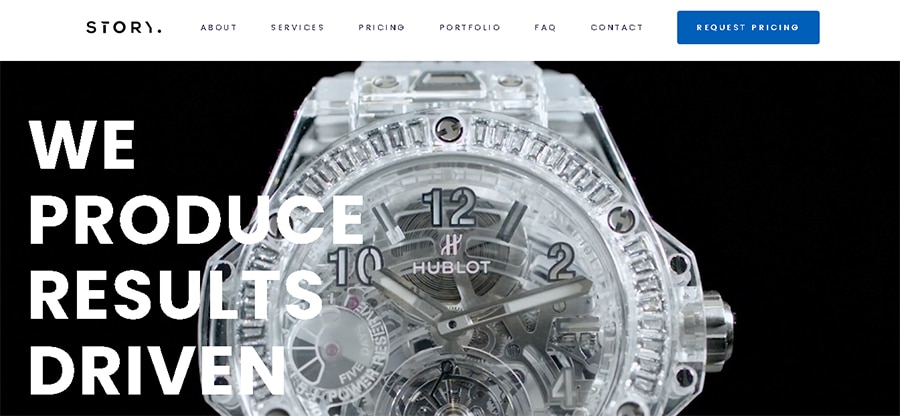 Description: With more than a decade of experience working for businesses of all sizes, Your Story Agency creates affordable and highly effective videos that establish their clients as industry leaders and authoritative voices.
Location: Vancouver, Canada.
Team size: 2-9 employees.
Pros: The team considers video production both a science and an art form. They take their work seriously and follow a refined process that allows them to deliver positive results every single time, showcasing their passion for video making in every piece.
Cons: According to some reviews, this video production company could improve its QA and QC capabilities a bit.
14. VM Digital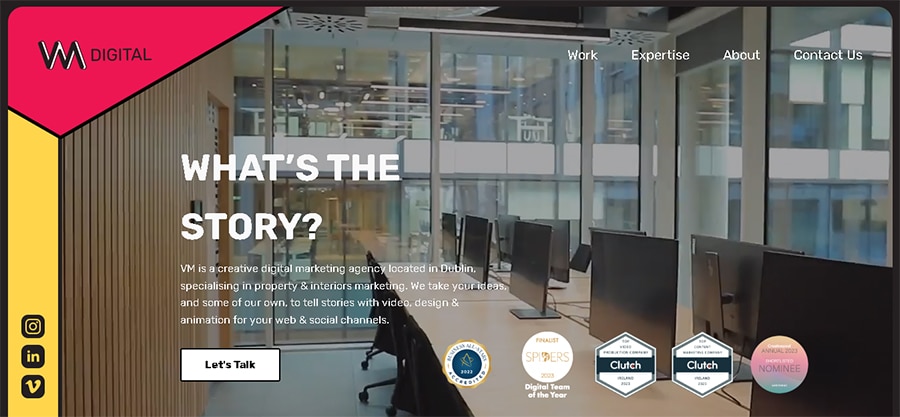 Description: Their guiding values, being bold, creative, and proud, can be seen in all their projects. This agency is characterized by its loyalty, diversity, passion for video creation, and sustainable approach to marketing.
Location: Dublin, Ireland.
Team size: 2-9 employees.
Pros: They cover all areas of video creation, from concept development to distribution. Moreover, their contracts state that clients get two free rounds of amends to give feedback and make any necessary changes to the piece, with an agreed fee for extra revisions.
Cons: VM Digital specializes in the real estate and interiors industries, so it might not be the top choice if your business belongs to a different niche.
15. Cumberland Creative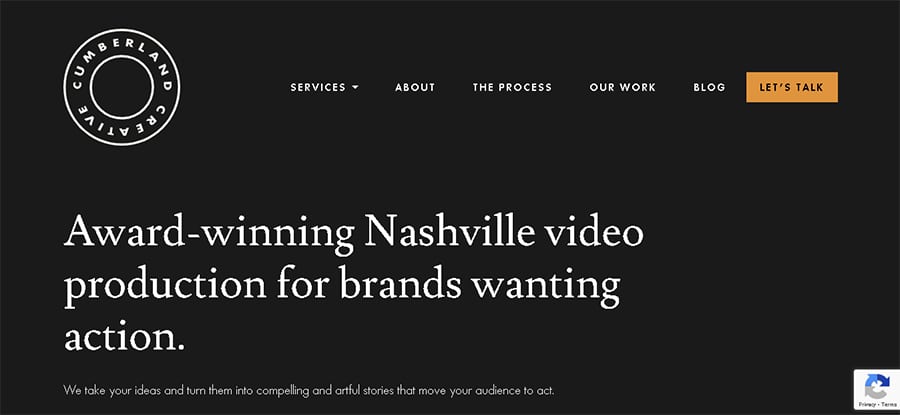 Description: The visually captivating pieces this video production company creates can convey the right message to the right audience with little to no effort. No matter the size of the business or the industry the client belongs to, Cumberland Creative can get the job done.
Location: Nashville, US.
Team size: 10-49 employees.
Pros: Their tailored strategies are crafted collaboratively with their clients, from the very start until the post-production stage. The people behind this agency want to tell impactful stories that engage the target community and motivate them to become loyal customers.
Cons: Cumberland Creative's client base is mostly located in the US, so you might want to look at other options if you're based elsewhere.
Wrapping Up
Well, that's it for now! Thanks for reading until the end 😄.
As you've seen, there are many different video production companies available out there, each one very promising and full of expert workers ready to take your business to the next level. Picking just one may be difficult, but I've narrowed down your choices to the very best!
Now it's time to take a look at their portfolios, send some emails, and set up a session to get to know each other and find which company is the best fit for your brand. I wish you the best of luck! 😉