Whether you're the owner of a new business and want to create a brand identity from scratch, or you already have an established one but want to refresh your image and stay on top of new trends, you need to work with one of the best branding companies.
But there are many options out there, and I know it can be challenging to choose the best one for your business. That's why, in this piece, I've compiled a handy list that should help you find the best branding company for all of your branding needs. 
I'm sure you'll find a match made in heaven here! Now, let's meet all of your options 😉.
Top Branding Companies You Can Partner With
Here's my pick of some of the best branding companies you can choose to work with. They all meet the best industry standards regarding quality, work ethic, and creativity.
1. Brand Vision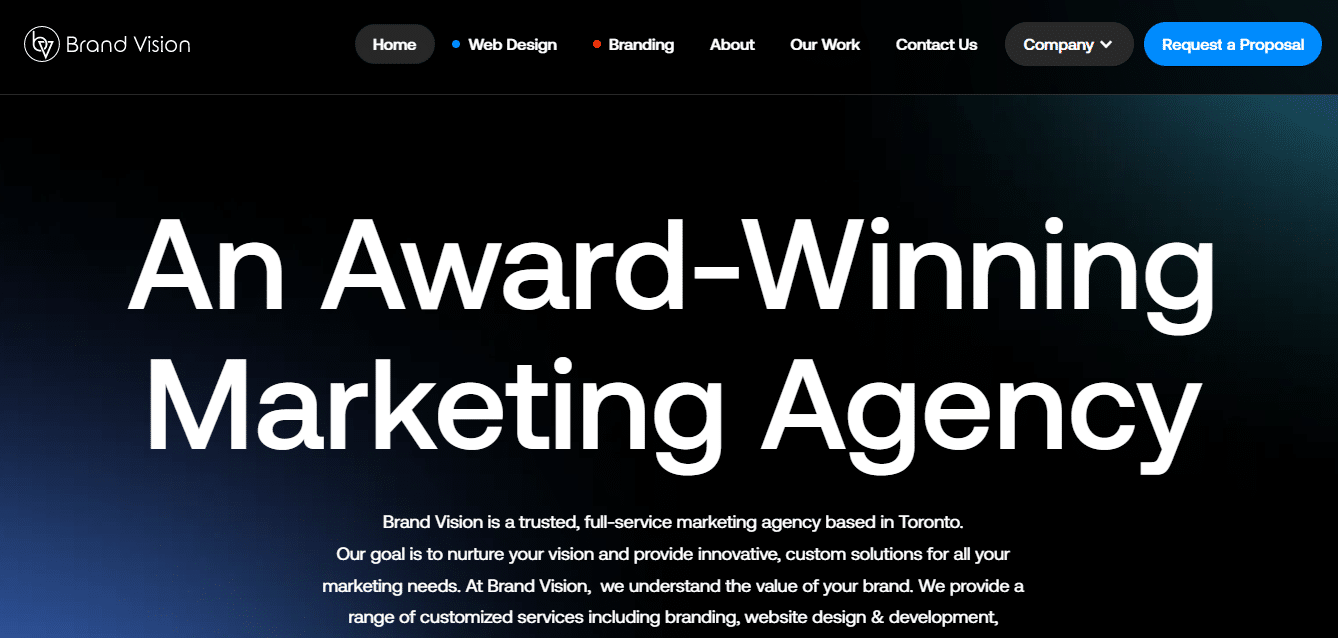 In addition to web design, social media marketing, and advertising, this full-service marketing company also specializes in quality branding. They have one goal: to bring their clients' visions to life, help their ideas grow, and provide revolutionary solutions for all their needs.
Pros: Branding is one of their main specialties, as they consider it to be the first and most important step in marketing. So, their full commitment to creating the perfect branding strategies for their clients is guaranteed.
Cons: There have been complaints about the discovery phase being rather incomplete, with a short intake interview where they didn't ask thorough questions.
2. Idea Hall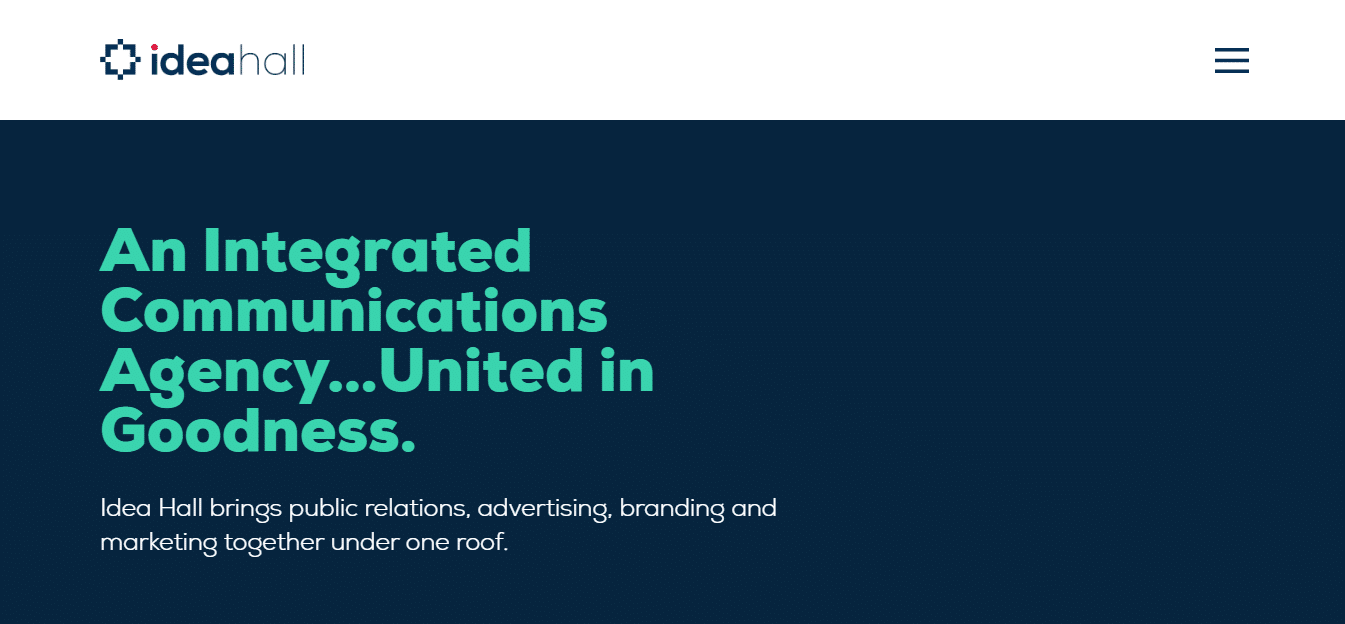 Idea Hall is among the best branding companies because it's entirely focused on building relationships and creating core connections between a brand and its customers. Doing good work for good causes and good clients is their main objective, and they do so through powerful ideas that defy convention.
Pros: They have almost 20 years of experience in the field, and their branding solutions are crafted by a special team of experts. Additionally, they offer services to businesses in all fields, from real estate to healthcare.
Cons: Some reviews mention that there were some turnover issues, making it a bit challenging to keep things moving smoothly and on schedule.
3. Yum Yum Digital — Branding Company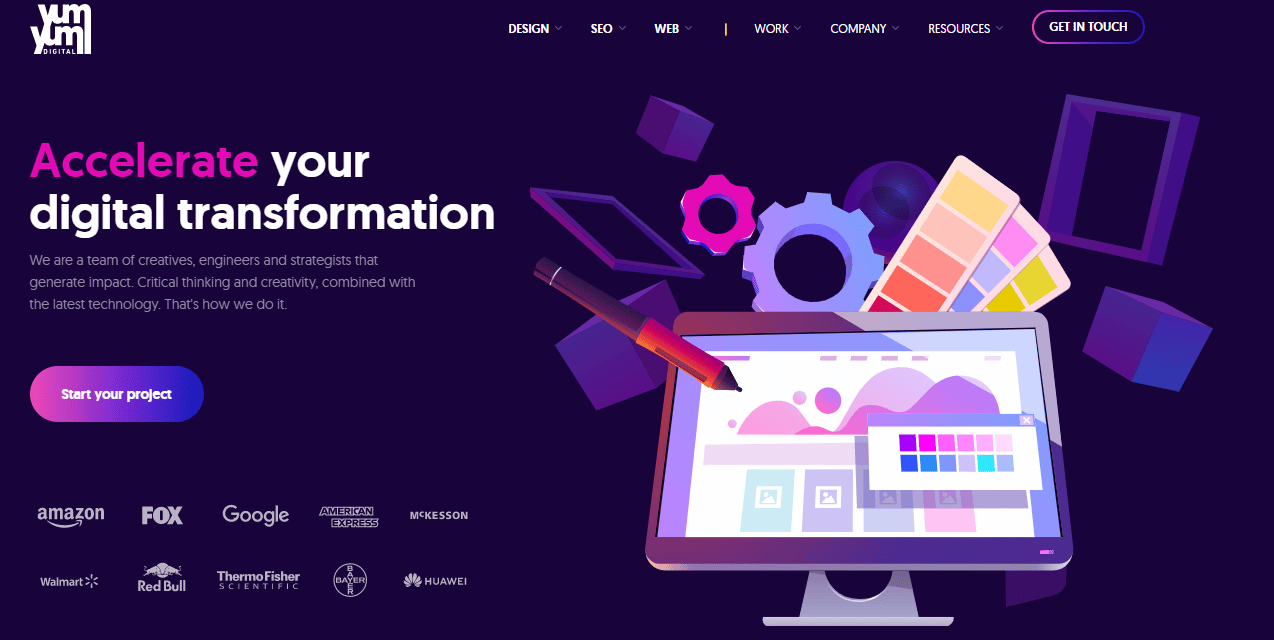 It would be hard to find a branding company as passionate and dedicated as Yum Yum Digital. Their team of marketing experts and creatives works hard, day and night, to bring the best solutions to their clients, not only in branding but in all their digital marketing needs.
Pros: They're a smaller company, so you can be sure they give their clients fully personalized treatment that goes above and beyond. They can create a fully customized branding strategy that resonates with your audience and gives your business a fresh look.
Cons: As I said before, they're a small company, which might also be one of their weaknesses. They're not a big name or an industry giant (yet!), so it's easy to believe their work might not be up to par. But don't worry, their team is made up of specialists only, with years of experience behind them.
4. RainCastle Communications, Inc.
This branding company is proud of the intelligent and flawless branding solutions they have always provided for their clients. They have a well-earned reputation for being a collaborative team on which businesses can rely.
Pros: They developed a special method for branding called "The RainMaker Approach." It starts with extensive research, followed by brand positioning, and creating a messaging platform. To wrap it all up, they craft a visual brand identity. 
Cons: Some past clients have mentioned that the process could've been a little more efficient if the company's vision had been clearer from the get-go.
5. Spectacle Strategy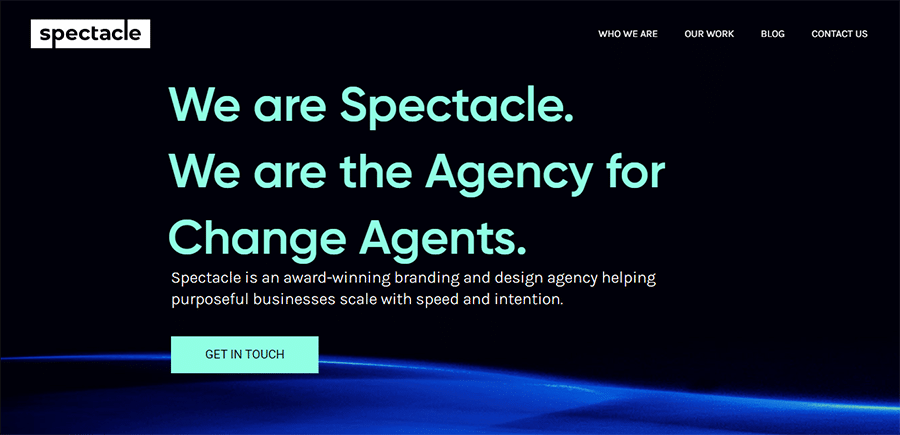 As a strategic branding agency, Spectacle Strategy helps clients grow by merging analytical rigor and creative inspiration. They believe business growth is more than just money; it's about giving solutions to real problems and maximizing people's potential.
Pros: They work across a brand's entire lifecycle, from positioning and identity development to market strategies and campaign development. The team knows that good branding is holistic: it has to have a purpose and solve real problems, all while being creatively expressed, which makes them one of the best branding companies to work with.
Cons: Their minimum project size starts at $50,000, so it can be out of many small businesses' budget.
6. Most Likely To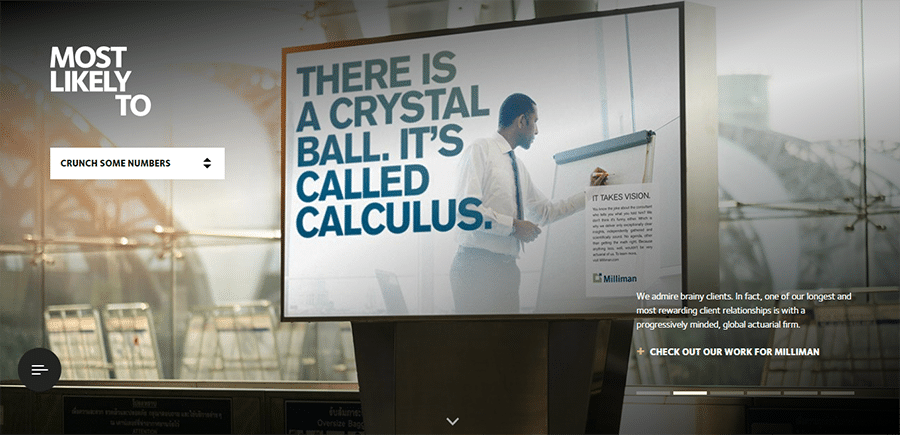 "Listen to their hearts" is this branding company's motto when talking about their client interactions. They believe marketing shouldn't place emphasis solely on data, insights, and spreadsheets, but rather focus on the humans behind it first.
Pros: They have developed such a successful brand strategy that it has helped change some of their client's company cultures for the better. Additionally, they don't have a hard line separating the media, strategy, and creative departments: each member of their team is fully equipped to tackle any issue that a client may have.
Cons: It has been noted that the chief strategist could use some additional project management support while brainstorming new ideas.
7. Rayvn Design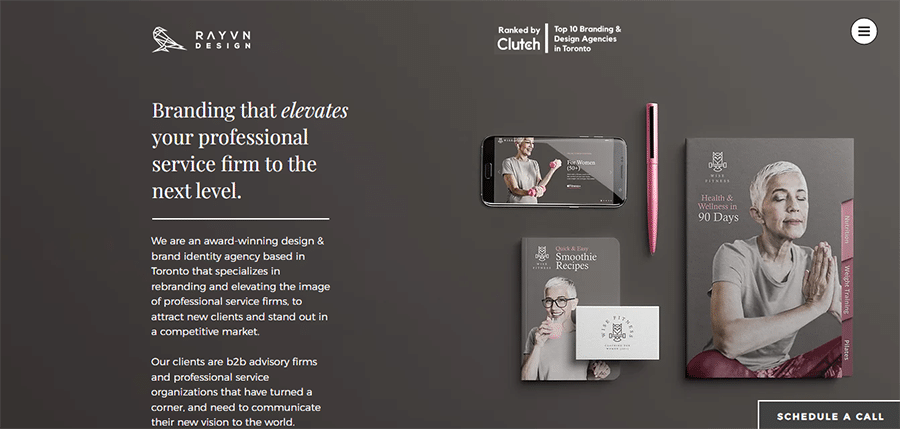 The team at Rayvn Design specializes in creating premium brands to help businesses attract high-paying clients. They pride themselves on their ability to fix complex problems with simple and logical solutions that separate their clients from the competition.
Pros: They create brands that speak directly to their clients' target audience and make them stand out from other businesses. Their services include logo and identity designs, brand positioning, and brand strategy.
Cons: Their client base is exclusively composed of knowledge-based and premium hospitality businesses, so this might not be the best company for you if you don't fit the criteria.
8. BayCreative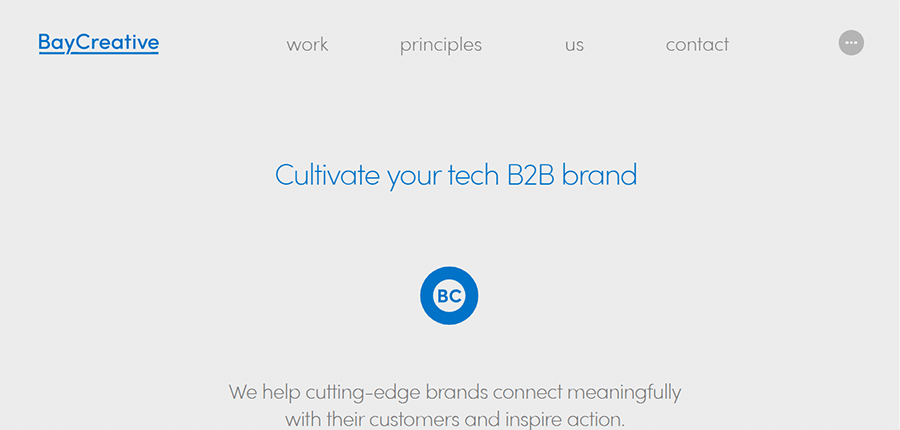 BayCreative's work is based on three key principles: collaboration, a holistic perspective, and effectiveness. Their goal is to be as efficient and impactful as possible, and they know they can achieve this when they partner with another business, since two heads are better than one.
Pros: They have helped businesses of all kinds with their branding needs, revamping the tone and visual style of old, traditional companies to make them fit our unconventional times. In addition to branding solutions, they also offer inbound marketing services, lead generation, product launches, and more.
Cons: They only work with B2B clients, so if you're a B2C business, you should pick another one of the best branding companies on this list to partner with.
9. GEL Studios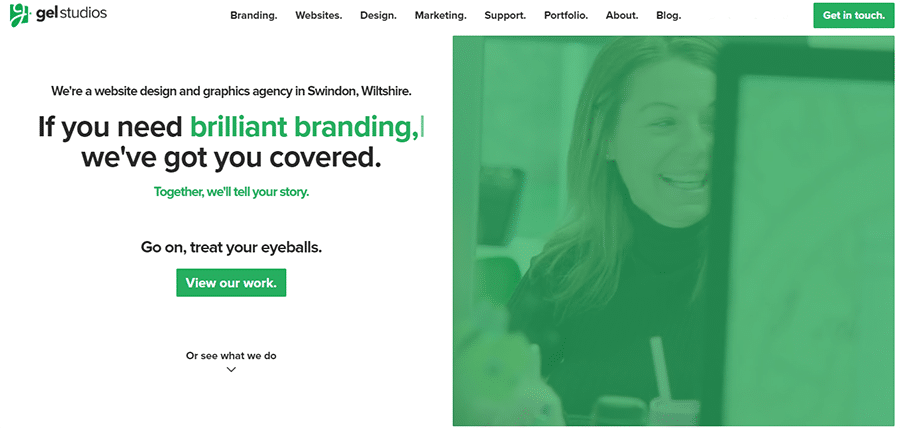 This branding company bases all their projects on the values of passion, approachability, honesty, quality, and unity. In their own words, they're an established agency with good vibes, delivering success to aspiring businesses. And apparently, they make a mean cuppa, which is always a plus in my books!
Pros: Their approach involves no corner-cutting and no templates. They know that creating a brand is a 2-way process: while they're the creative experts, the team relies on their clients' knowledge and input to craft something that truly does them justice.
Cons: The majority of their clients are SMEs with a B2B focus. If you're not part of that niche, you might want to consider another company.
10. Our Own Brand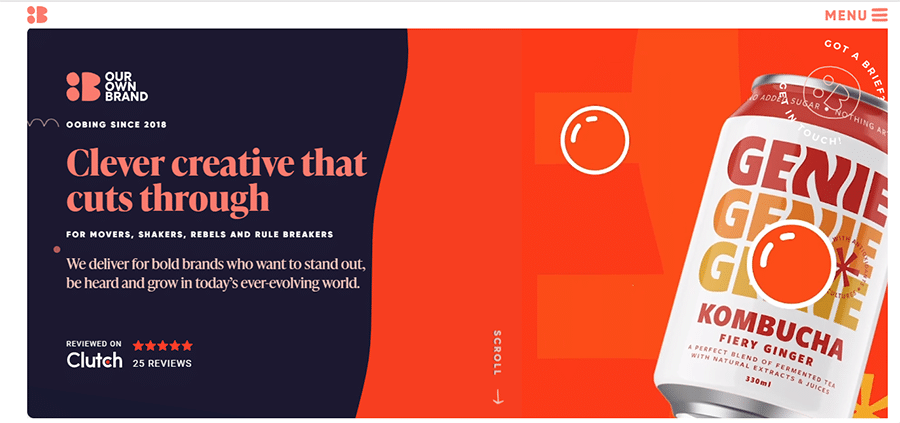 For the last branding company on this list, we have Our Own Brand. The team specializes in creating bold brand identities that resonate with their clients' target audience, constantly pushing the limits of their imagination to do so.
Pros: To make a brand come to life, they create boundary-pushing identities, write clever copy, and develop beautiful websites. They believe that a great brand is the foundation upon which a business is built, so they take their work hard to provide the best possible solutions to their clients.
Cons: Some past clients have said they would've liked some more real-time communication, and to have more options when it came to choosing a design.
Why Is Branding So Important?
You've probably heard before that branding is one of the most important components of your marketing strategies (if not the most important one). But why's that? Well, because it's the key to being recognized, remembered, and remarkable.
Through a well-thought-out branding campaign, you can create a unique image and voice for your business that makes it stand out from the rest, in addition to making it memorable for your target audience. It's not just about a pretty logo with a nice font: branding encompasses virtually every aspect of your customer experience.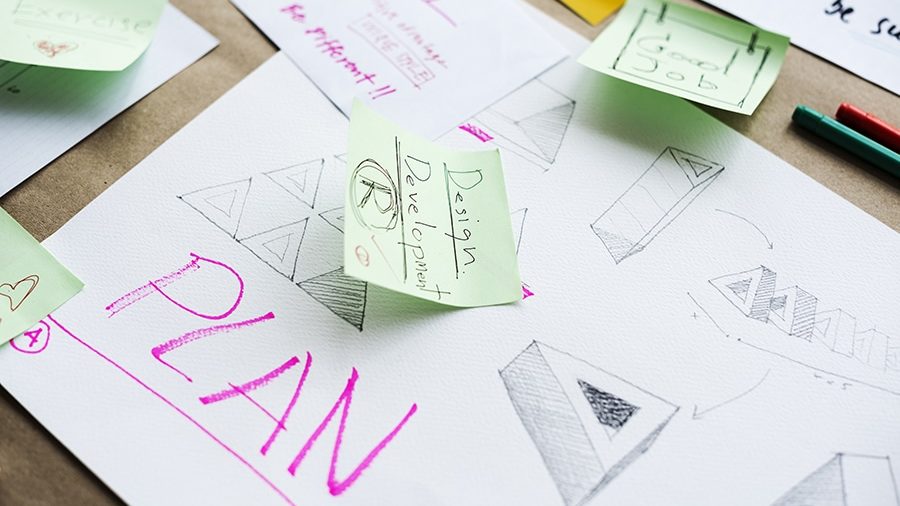 What Do I Get from Working with Branding Companies?
This might sound like a broken record, but it all depends on what you need and what you want.
If you're a new business and want to hire a branding company to start working on your branding from scratch, here's what you can expect:
In addition to this, branding companies also offer a wide range of extra services, both for new and already-established businesses, including but not limited to: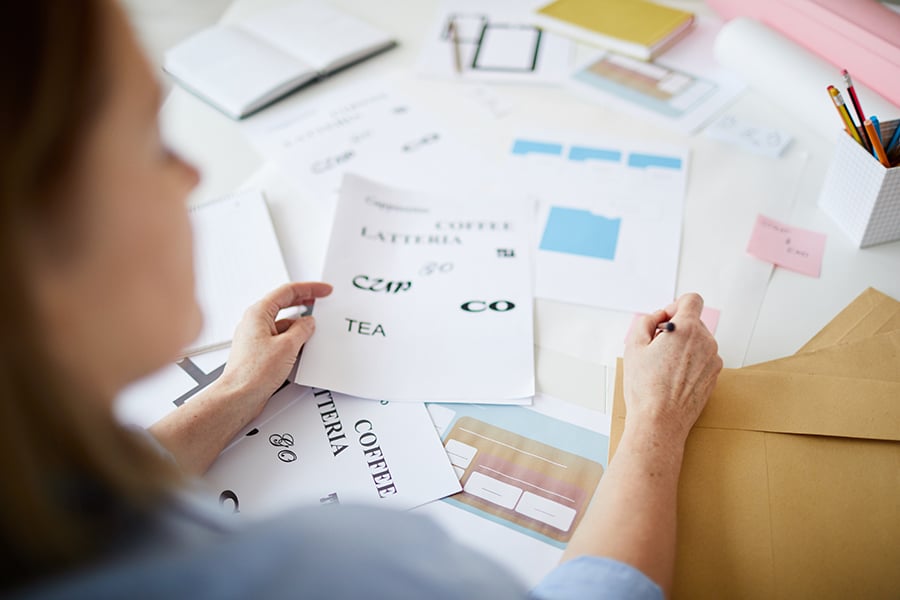 Should I Hire a Branding Company or a Full-Service Digital Marketing Company?
Again, there's no simple answer to this question. If you only want to give your business a new look or you need help conveying your message to your target audience, then hiring a branding company is enough.
If, in addition to this, you're also having trouble with lead generation, conversions, or increasing sales, then it might be best for you to go with a full-service marketing company that can tackle your needs on all fronts.
Whatever you need, here, at Yum Yum Digital, we can certainly give you a hand and guide you throughout the entire process. If you'd like to discuss your ideas, drop us a message! We'd be happy to hear from you 😀.
Wrapping Up
Well, that's all for now! I hope you've enjoyed reading 😄.
The research stage of partnering with any company is always the most time-consuming one. Luckily, I've already done it for you! Now, all there's left to do is pick your favorites and start looking at their portfolios to see which one is the best fit for your business.
All these branding companies are more than capable of helping you achieve your goals and get excellent results. There's an option for every industry, every budget, and every need. You just have to start sending some emails and see which company is the perfect match for you!