We live in an online world, which means that digital marketing has become even more powerful and relevant than ever before. But even if you want to apply some strategies to give your own business a boost, finding a healthcare digital marketing agency that adapts to both your budget and your needs can be challenging. 
Luckily, I've already done the hard work for you! In this piece, I'll go over 7 amazing agencies for healthcare businesses. They're all highly experienced in the field and have produced some great results. Keep on reading to discover all about them!
Why Do You Need a Healthcare Digital Agency?
Nowadays, people go online to find a solution to almost any problem they might be facing. Yes, as you probably already know, that includes finding healthcare services. The bad news is that the secret is out and most providers are already applying different digital marketing strategies, like promoted tweets or writing blog posts, to advertise their business.
If you want to stand out from the crowd and increase the chances of patients organically finding their way to you, you need to constantly stay on top of the latest trends and techniques.
A healthcare digital marketing agency can do the hard work for you, implementing 28tactics and strategies that best fit your business' niche. They're experts at what they do and can ensure you get the results you're looking for while saving you the headache of discovering what really works for you. 
Top Healthcare Digital Marketing Agencies
Now, without further ado, here's my pick for the 7 best digital marketing agencies for businesses in the healthcare industry!
1. WebFX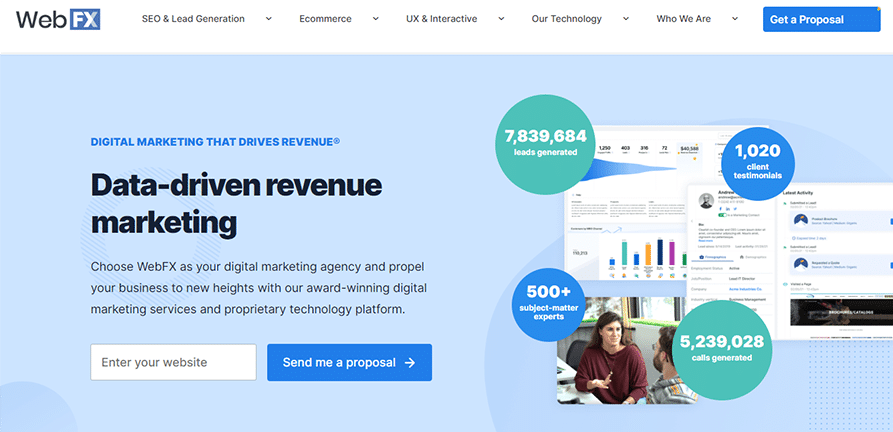 Let's start this list with a healthcare digital marketing agency that has generated over $3 billion in revenue and 7.8 million qualified leads for their clients over the past 5 years. The numbers speak for themselves!
Pros: Partnering with WebFX includes working with a team full of marketing experts, from SEO specialists to web developers, so all areas are covered. Their primary goal is generating revenue, creating an all-in-one action plan that includes competitor insights, on- and off-page optimizations, and more.
Cons: WebFX is a company with more than 400 employees, and many clients, which in some cases might translate into a less tailored approach than what you're looking for.
2. Yum Yum Digital — Healthcare Digital Marketing Company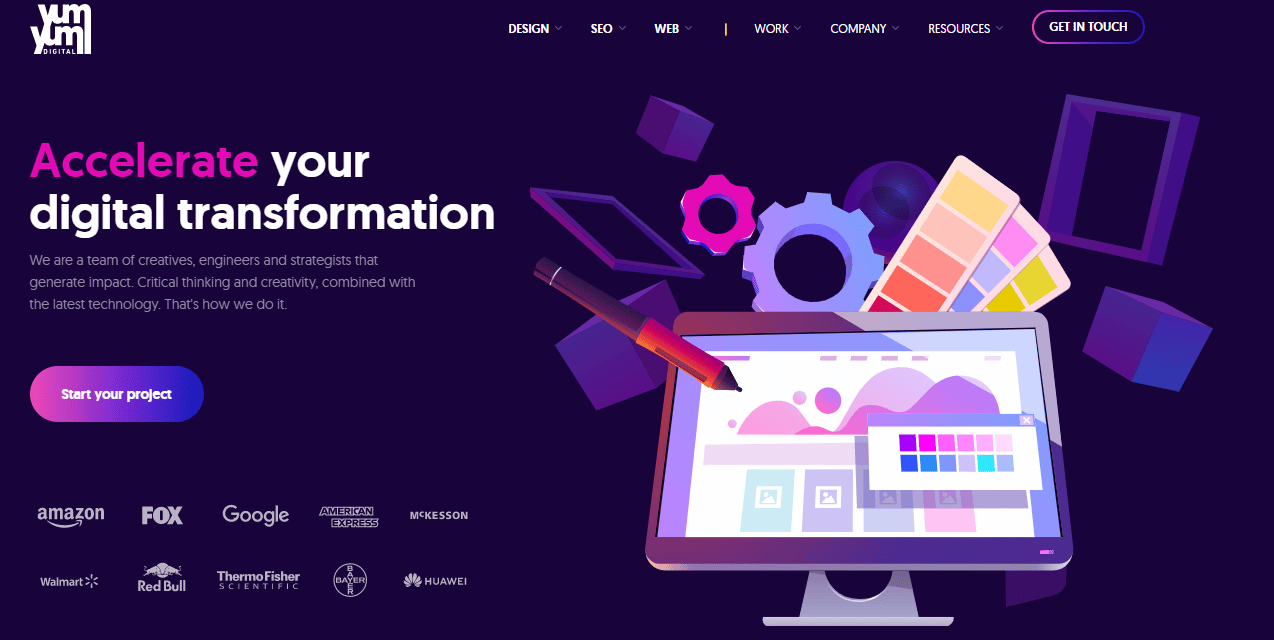 With an impressive track record and a knack for personalized and fully-tailored works, this is definitely a healthcare digital marketing company worth your while.
Pros: Yum Yum Digital stands out for its highly-tailored work, offering fully customized strategies for businesses of all sizes and in all kinds of industries, including healthcare. Their link-building strategies, for example, have allowed their clients to be featured on websites with DA 80+.
How do they do it? Well, their content is not only written by professionals who truly know what they're doing, but it's also always pre-approved by the sites they work with. Every detail is carefully considered, and their tactics are always 100% whitehat.
Cons: One of their flaws may come from one of their best attributes. Yum Yum Digital is more of a "boutique" company, not an industry giant (yet!). So, while you might not get 50 backlinks in a month, you'll definitely get 10 high-quality ones on reputable websites.
3. Daniel Brian Advertising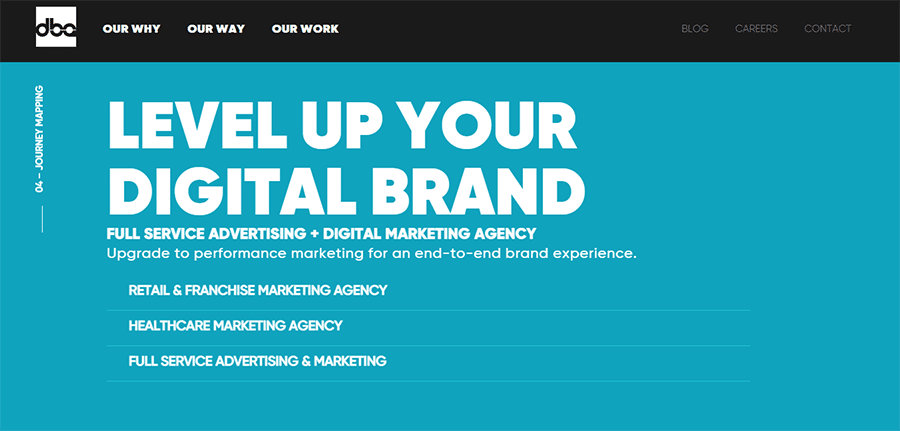 A purpose-driven marketing agency with the mission to create a revolution for the brands they work with by creating branded movements that improve lives. They seek to transform business promotion into a social movement that can make a difference.
Pros: The team at DBA specializes in hyperlocal communities and purpose-driven brands. They can add that much-needed human aspect to a business, which is essential when working in an industry as delicate as healthcare. They're not going to slap a promotional slogan on their social media pages and call it a day. Instead, they look to create meaningful connections between passionate businesses and the communities that make them.
Cons: With great power comes great responsibility — and with a great agency, comes a great budget. While the results are certainly worth it, their minimum project size might not be accessible for most small and medium-sized businesses.
4. Scopic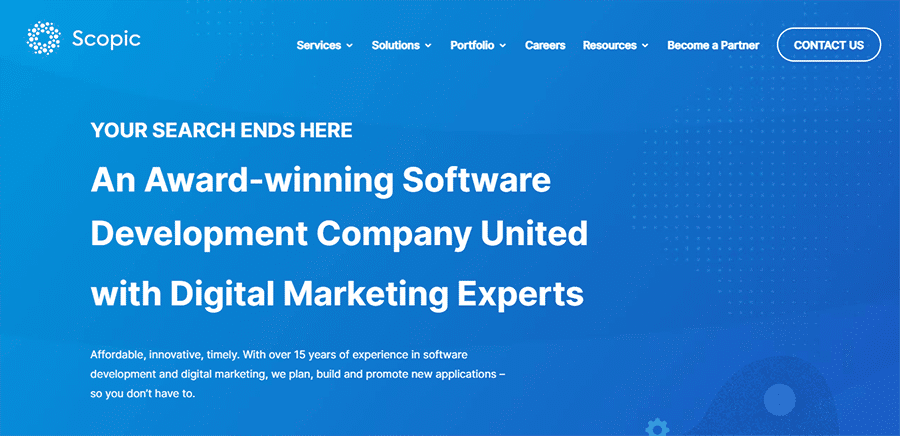 With over 15 years of experience, this agency helps businesses in the healthcare industry reach their target audience and turn mere ideas into reality. They specialize in software development, custom UX design, and digital marketing solutions.
Pros: Scopic implements what they call "disruptive digital marketing", innovative strategies that boost brand visibility and build meaningful connections between a business and its patients and customers. They have an HIPAA-compliant team that specializes solely in healthcare projects.
Cons: Some past customers have noted that deadlines needed to be adjusted and stretched out during the process, so you should bear that in mind when planning your project's schedule.
5. Color Whistle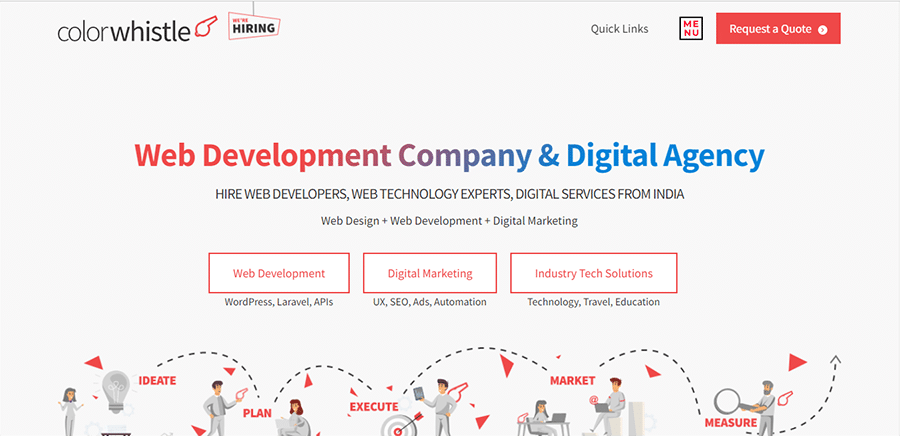 Color Whistle is an agency that provides businesses of any size and industry with the digital marketing solutions they need. They make sure their clients feel in control 100% of the time, always keeping in touch during the project and making transparency a priority.
Pros: They pride themselves in their tailored approach to the planning of each stage of the process for all the projects they take on. Then, after evaluating a client's website and finding the platforms that best suit their business, the team creates a multi-faceted plan for lead generation and conversion.
Cons: While they also cater to healthcare businesses, the majority of their last projects are from other industries.
6. Intrepy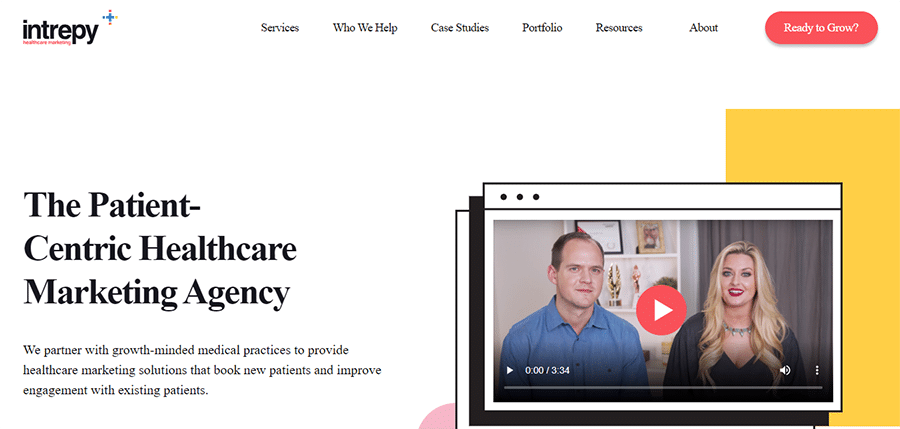 Intrepy is an award-winning healthcare digital marketing agency that offers industry-leading solutions to reach new patients. The founders felt there was a need for agencies that really understood healthcare providers and patients, and wanted to make a change for the better.
Pros: They specialize in the healthcare industry exclusively, so all their team members are qualified to work with the peculiarities of a health-related business. They understand that patients are more than potential customers, and work accordingly.
Cons: For the past decade, mid and large-size specialty practices have been their focus. If you don't fit these criteria, they might not be the agency that you're looking for.
7. Mad Fish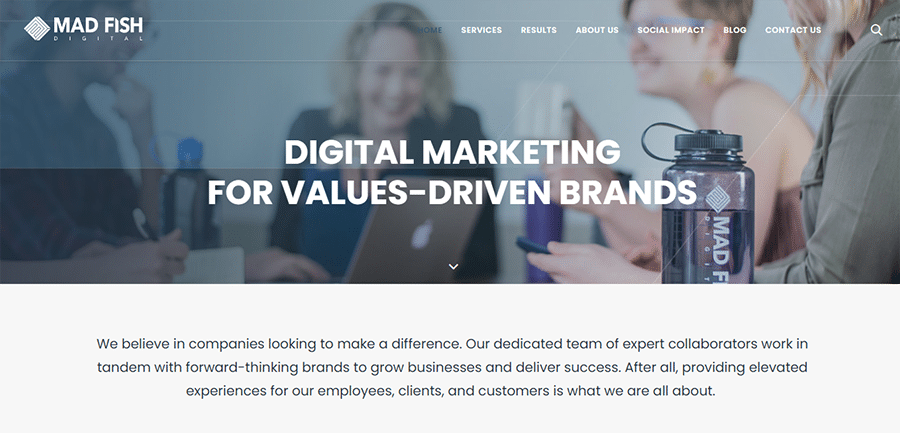 Mad Fish provides solutions to both B2B and B2C clients, and they stand out for the care they put into their marketing process. For example, during the onboarding phase, they provide thorough research and discovery to craft the best possible digital marketing strategy for their clients.
Pros: Instead of a one-time service, they offer short and long-term consulting to give businesses new insights and experience in digital marketing. On top of that, they have more than 15 years of experience to back up their proficiency.
Cons: A few past customers have complained about their account managers being changed too often.
Wrapping Up
Having to find a good healthcare digital marketing agency can be hard, especially when you pair it up with the usual never-ending list of tasks that comes with managing a business. But I can assure you it's definitely worth the effort, at least if you want to take your strategy to the next level!
Luckily, I've already done the research part for you. This list compiles 7 of the best-ranked digital marketing agencies for healthcare, with budgets that range from the most affordable to the most pricy. But they all have one thing in common: they do their job efficiently and provide great results.
The only thing left to do is picking which agency best fits your needs and goals, and get in contact with its team! I'm sure there's a match made in heaven for you in this list 😉