When looking to partner with a content marketing agency, you might feel like there's a long uphill battle ahead. Lots and lots of research, budgeting, asking for quotes, looking at portfolios… And, at the end of the day, how can you be sure you've narrowed it down to the best possible choices?
That's why our team of professionals has compiled this list of the 7 best content marketing agencies to, hopefully, give you a hand. In this piece, you'll find an agency for every budget, every need, and every industry so that you can choose the one that fits your criteria the best.
Without further ado, let's jump right into it!
Why Work with a Content Marketing Agency?
The days of traditional marketing are long gone. Nowadays, your customers and leads want content — and they want it to be compelling and high-quality, always!
The core goal of this type of marketing is to put out valuable, consistent content that reaches your target audience organically, attracting and retaining it. A well-crafted explainer video or an interesting, thought-out blog post can be what finally converts that lead into a buying customer.
But having to consistently create and put out high-quality pieces on your own can be challenging, as it takes a lot of time and effort to constantly come up with fresh ideas. Luckily, that's where an agency comes in! They do the hard work for you, taking care of everything from the creative stages to publishing the final assets. Additionally, they craft content that specifically caters to your target audience and niche, enhancing your strategy to maximize the results and get the most out of it.
The Best Content Marketing Agencies Out There
Well, enough chit-chat. Let's go over the top 7 content marketing agencies you can choose to work with, picked by our team of marketing pros!
1. Yum Yum Digital — Best Content Marketing Agency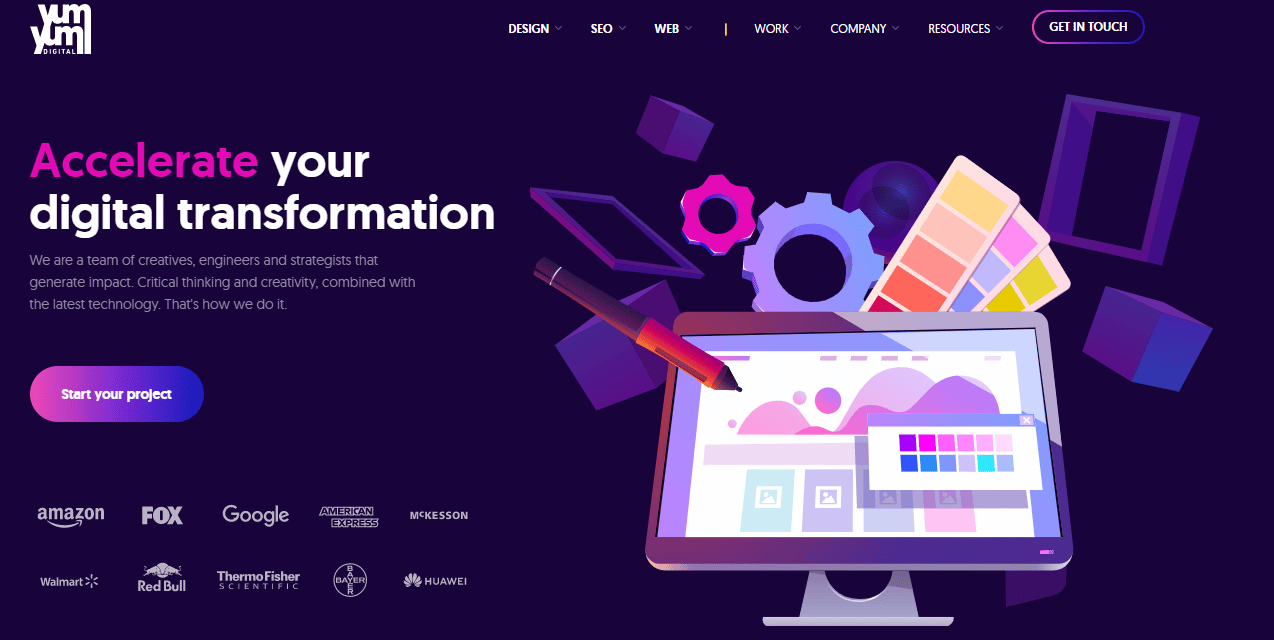 Yum Yum Digital's enthusiastic and dedicated team of marketing professionals and creatives definitely knows what they're doing. If you don't believe me, actions speak louder than words, so just check this blog content written by their CEO, Victor Blasco, which has been featured on high DA sites, like Forbes, HubSpot, and Semrush.
Pros: The people at Yum Yum Digital are SEO specialists, so they can help you optimize your website to rank at the top of the SERPs, using 100% white hat strategies. On top of that, they have top-notch writers and content producers that ensure all your pieces are not only interesting and attractive to potential customers, but also 100% effective.
If that wasn't enough to show their expertise, their video team has created several assets that, together, have amassed thousands of organic views. For example, this video alone has over 400K views!
Moreover, their blog posts have gained more than one million visits, in addition to having 5.8K positioned keywords on Google. That corresponds to spending US$57,000 monthly on Google Ads in the US alone! If you don't believe me, just go to Semrush and analyze Yum Yum Videos 😉.
Cons: Yum Yum is a smaller company — more of a boutique one, actually. This means that you won't get tons of content to post weekly, but rather a few yet valuable and high-quality pieces that perfectly match your business' goals, tone, and image.
2. ClickGiant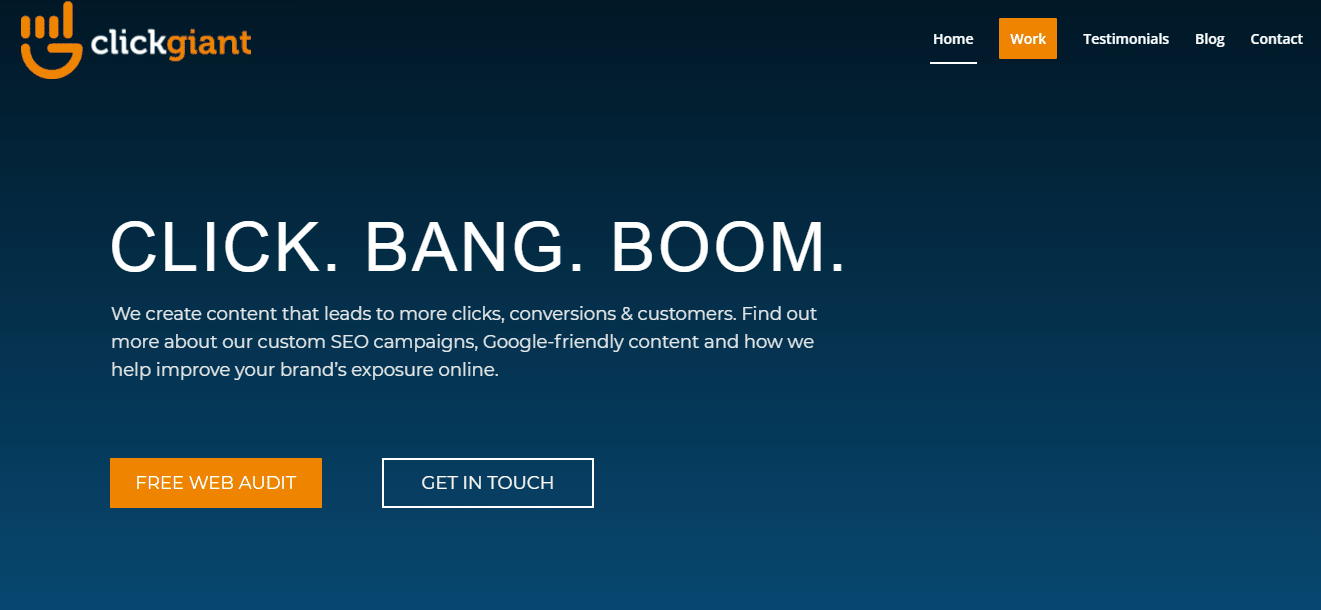 This company's motto perfectly summarizes their work policy in just 4 words: "Content → Clicks → Conversions → Customers." In addition to content marketing, they also provide PPC services, website design, E-commerce services, and more.
Pros: While they do have experience working with big brands, they pride themselves in the work they've done with many small businesses. Additionally, their marketing campaigns are based on a Google-friendly, content-centric approach.
Cons: They're based in the US, and according to their website, they work with businesses nationwide. If you're in another country, this might not be the best content marketing agency for you.
3. Brafton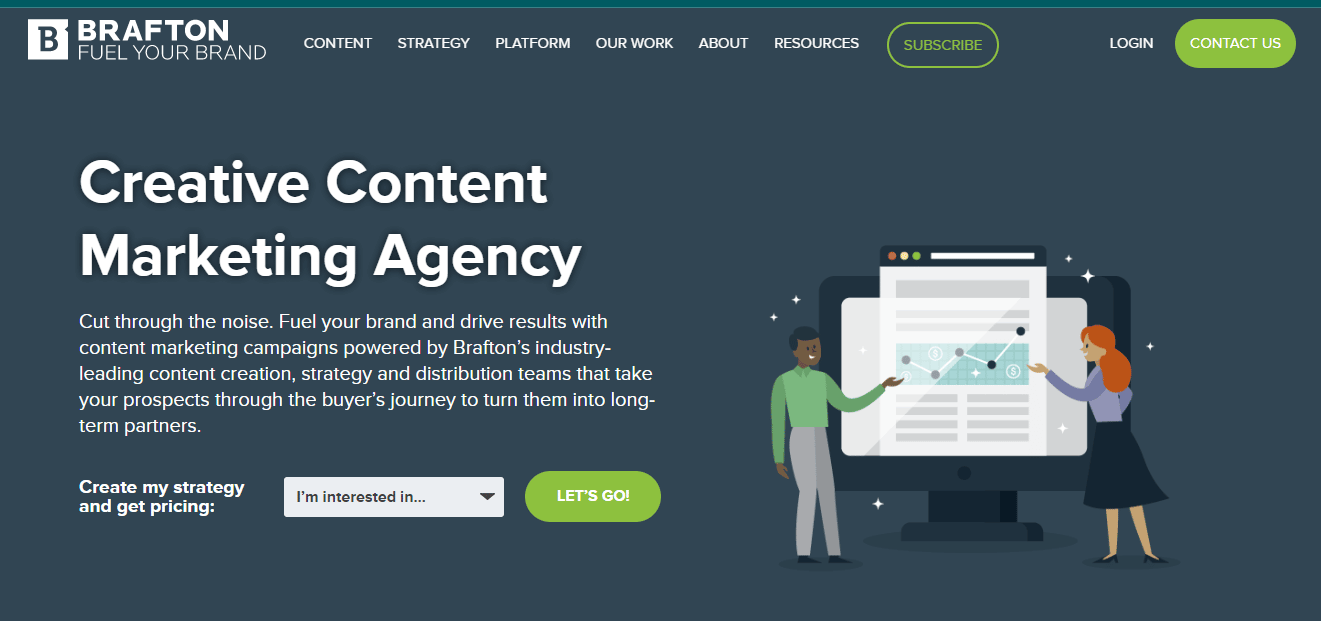 Brafton's mission is to help businesses from all around the world succeed in their marketing efforts by providing impactful, scalable content, and tech solutions. They've pioneered a technique for content creation that employs over a dozen metrics and signals to maximize the chances of ranking high in the SERPs.
Pros: They create content based on objective data rather than on notions of target audiences. Additionally, both their creative and consulting teams have several years of experience as a B2B content marketing agency, creating and distributing content for businesses across a wide range of industries. 
Cons: The vast majority of their work has been partnering with enterprises. If you're a small business, you might want to look for another provider that can give you a more personalized approach.
4. Neon Ambition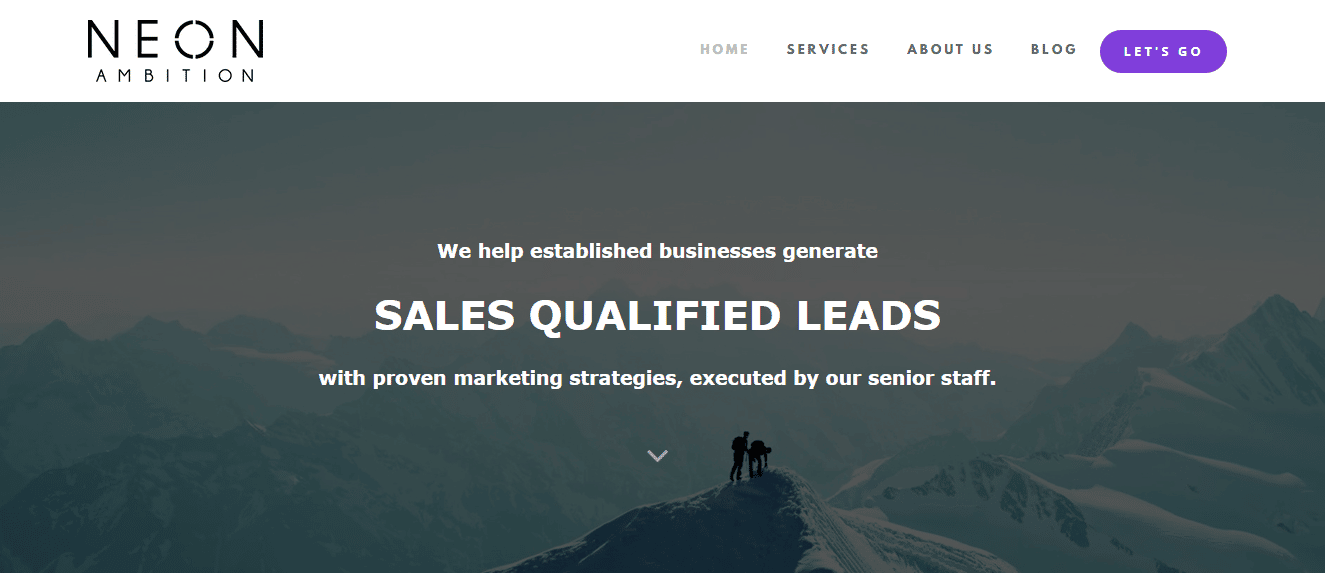 In their own words, the specialists at Neon Ambition "have tamed the bull of online marketing". Their ultimate goal is to generate quality leads for all the brands they work with, and they do so through different cutting-edge digital marketing tactics.
Pros: All team members are industry veterans, with decades of experience. Even the founder himself is part of the sales team, giving personalized recommendations about what works and what doesn't. They provide interesting and valuable content without sounding overly promotional or pushing agendas.
Cons: While reviews are overall positive, some of them complain about delays in the schedule when receiving content drafts.
5. Bower Web Solutions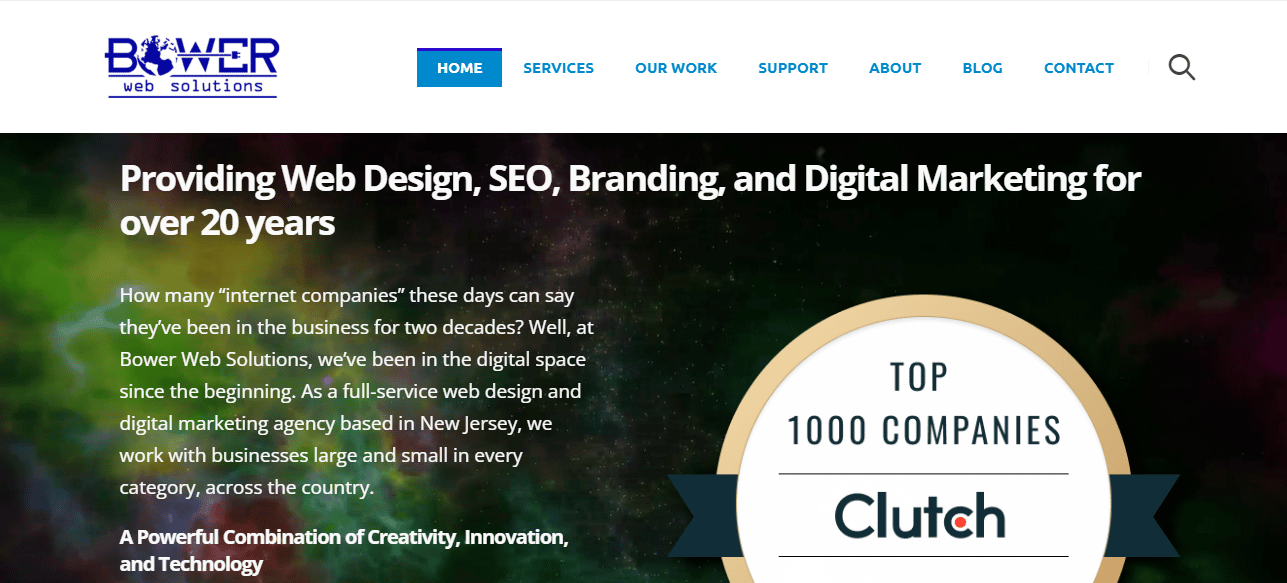 This digital content marketing agency was born in 1999, back when the internet was just taking its first steps. Even then, when the online world was just starting out, its founder wished to help brands that wanted to use the internet to grow and promote their business.
Pros: They're a full-service company, providing design and development work in addition to content marketing. Moreover, they have experience working in many industries, from law firms to tech startups, and they're even popular as a healthcare content marketing agency.
Cons: The bulk of Bower Web Solutions' work is in partnership with small and medium-sized businesses. If you're a big brand, you might want to look for an agency with a different type of portfolio.
6. Avalaunch Media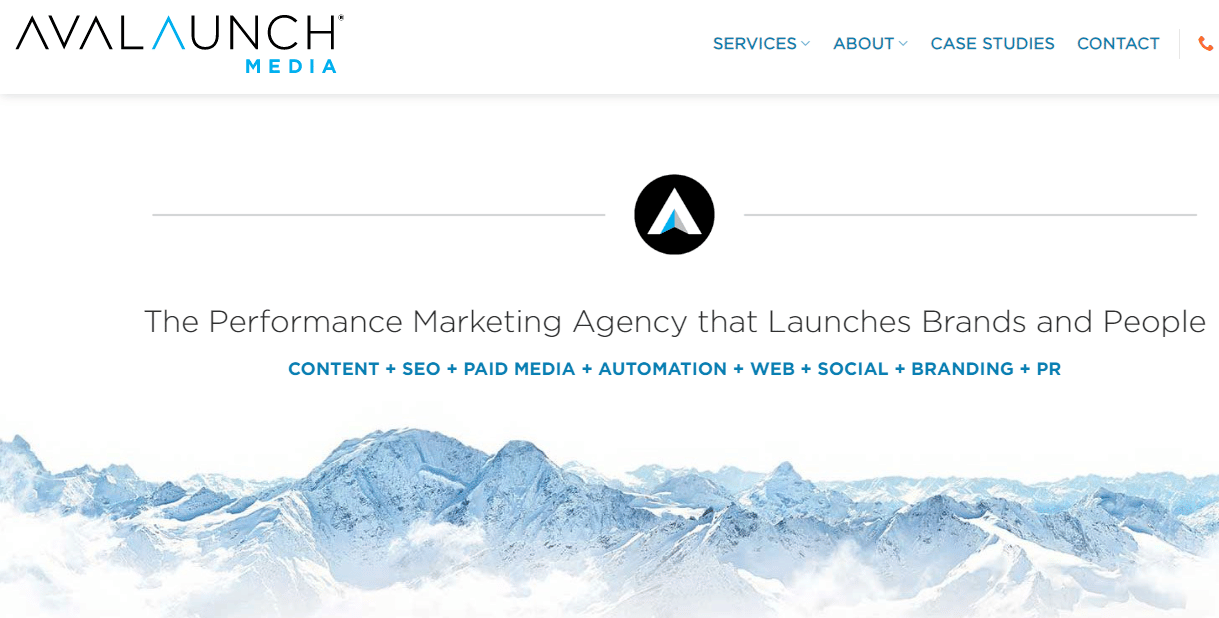 The team at Avalaunch centers their work around a few core values, including creating believers, spreading positivity, being proactive, delivering distinguished service, good communication, and innovation. They're passionate about helping their clients and earning their trust.
Pros: They know that good online content isn't just about producing high-quality, well-researched pieces. It has to be highly shareable and get visibility through an intent-based marketing campaign as well. Their approach focuses on these 4 pillars, offering assets that adapt to every client's needs.
Cons: Prior clients have noted that the design aspect of their projects is something that could be improved upon.
7. Eucalypt Media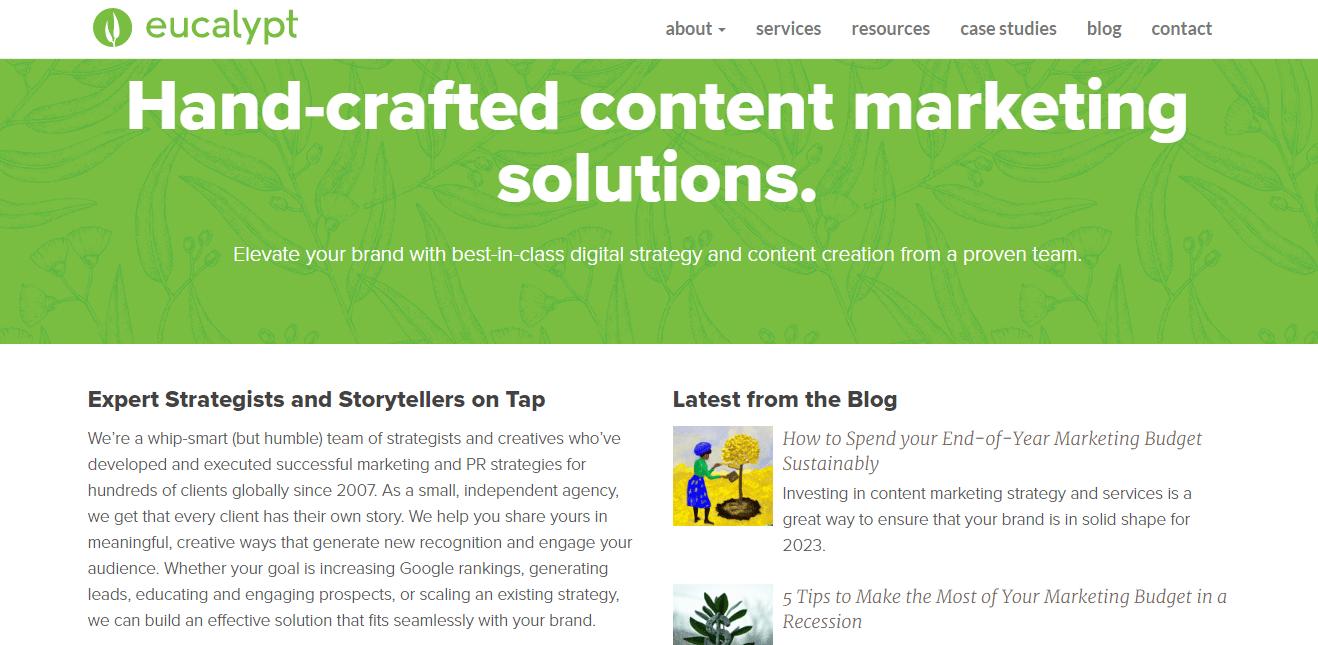 Last but not least in this list, we have Eucalypt Media. As a SaaS content marketing agency, their team is full of talented graphic designers, veteran writers, and editors with specialized experience in tech, life sciences, and other complex disciplines.
Pros: They're based in Florida, but work with clients from all around the world. For each new client, they curate a custom team from their in-house and partner specialists, ensuring that companies from any line of work can partner with them and get tailor-made services.
Cons: Some clients think it would've been more helpful if the team had proposed more ideas and recommendations from their own experience as an agency.
Wrapping Up
Well, we've come to the end of this list! There are options for all kinds of projects and budgets, but one thing that all these companies have in common is that they're the top content marketing agencies out there.
Having to pick the perfect agency to partner with can be a bit difficult, but it's totally worth the effort. Besides, the research is already done for you 😉.
Now it's time to look at their portfolios, ask for a few quotes, and start a new business journey!